WATCH: The Story of Bugatti's Two EB 110 Race Cars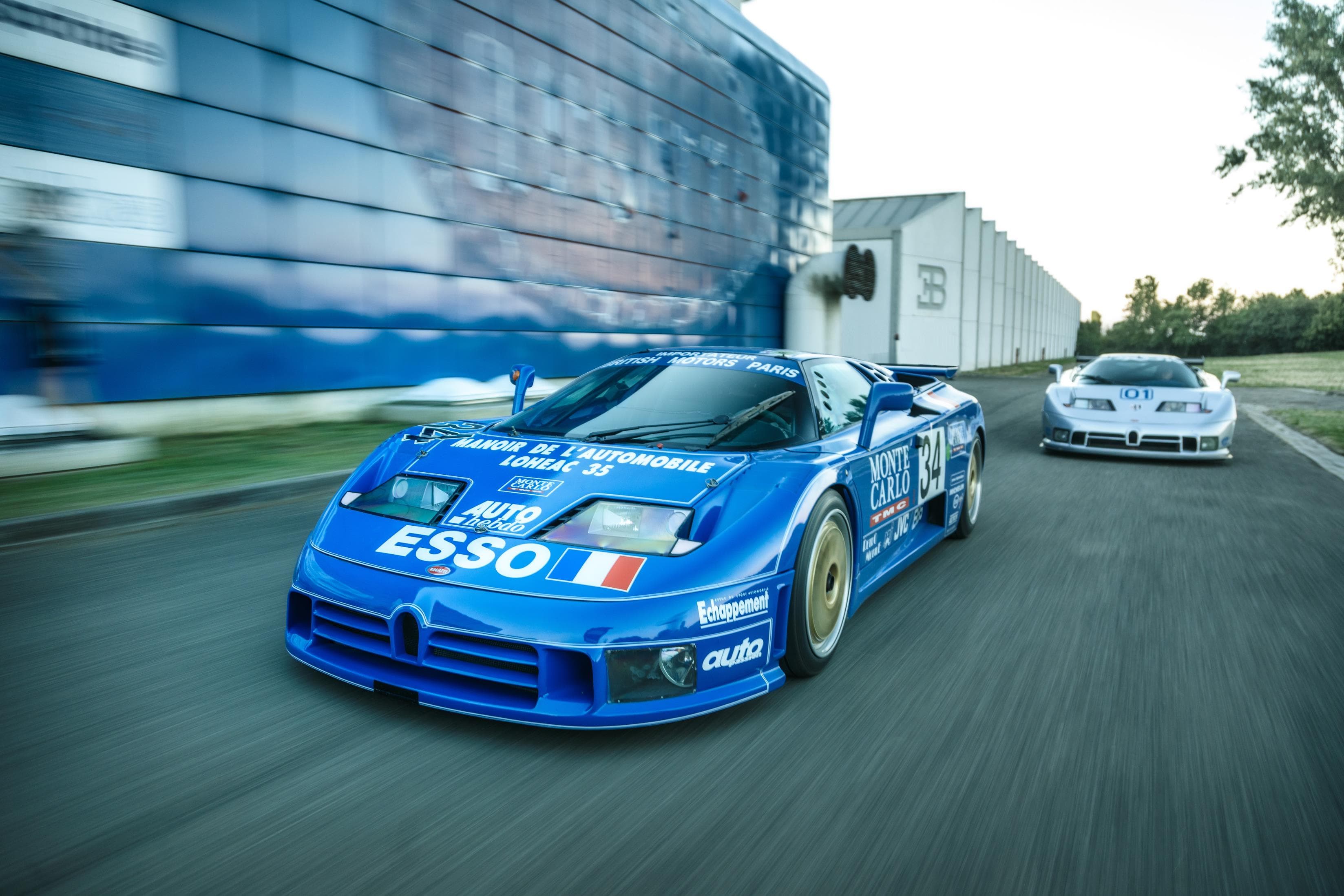 Most people nowadays know Bugatti for its hypercars in the Bugatti Veyron and its successor, the Bugatti Chiron--insane 8.0-liter W16-packing quad-turbocharged monsters that are both beautiful and luxurious works of art.
What many don't know is that Bugatti is steeped in motorsport history, having participated--and won--in the golden years of Grand Prix racing and the 24 Hours of Le Mans in the early 20th century.
The years after World War II marked a steep decline in Bugatti's story though, marked by founder Ettore Bugatti's death in 1947 before Automobiles Ettore Bugatti completely folded up in 1952.
1n 1987, the Bugatti brand was acquired by Italian entrepreneur Romano Artioli with the prodding of Lamborghini founder Ferruccio Lamborghini and Paolo Stanzani.
Under Artioli's watch, Bugatti Automobili S.p.A. produced one automobile, the Bugatti EB 110, which debuted in 1991. To prove the car's capabilities in the hopes of boosting its sales, two race cars were produced for endurance racing: the EB 110 LM for the 24 hours of Le Mans and the EB 110 SC GTS-1 for the IMSA GT Championship in the United States.
Following Bugatti's closure in 1995, the two EB 110 race cars were acquired by one owner and have been hidden until recently when its unnamed owner approached Italian motoring journalist Davide Cironi. Cironi is the founder of the website and YouTube channel that bears his name, Davide Cironi Drive Experience.
"The owner of the two racing cars contacted me a year ago, inviting me to visit him to make this film, and we were picked up at the airport by what I assumed was a lowly assistant. But no, it was the owner himself driving the van, one of the world's most passionate collectors.
"Within a few hours, an astonishing series of guests began to arrive on various flights from across Italy: there was Loris Bicocchi, Romano Artioli and Giampaolo Benedini, plus Giampaolo Simonini, Fabio Baroni and Vittorio Filippini--the latter a technician so in love with his work that it was almost poetic.
"What a gift for a film-maker. We learnt so much, and laughed so much, especially the mechanic Fabio Baroni who, when recalling the challenge of working with Bicocchi to test the cars, doubled over with laughter at the colorful and compelling memories. Even after 20 years, there is a team spirit among these men that gives a powerful flavor of the atmosphere as it must have been in Bugatti Automobili at Campogalliano."
You can watch the nearly 40-minute long short film of the two Bugatti EB 110 race cars below:
https://www.youtube.com/watch?v=u5B1jTaqXqc&t=348s