Best Brands for After Sales Services in the Philippines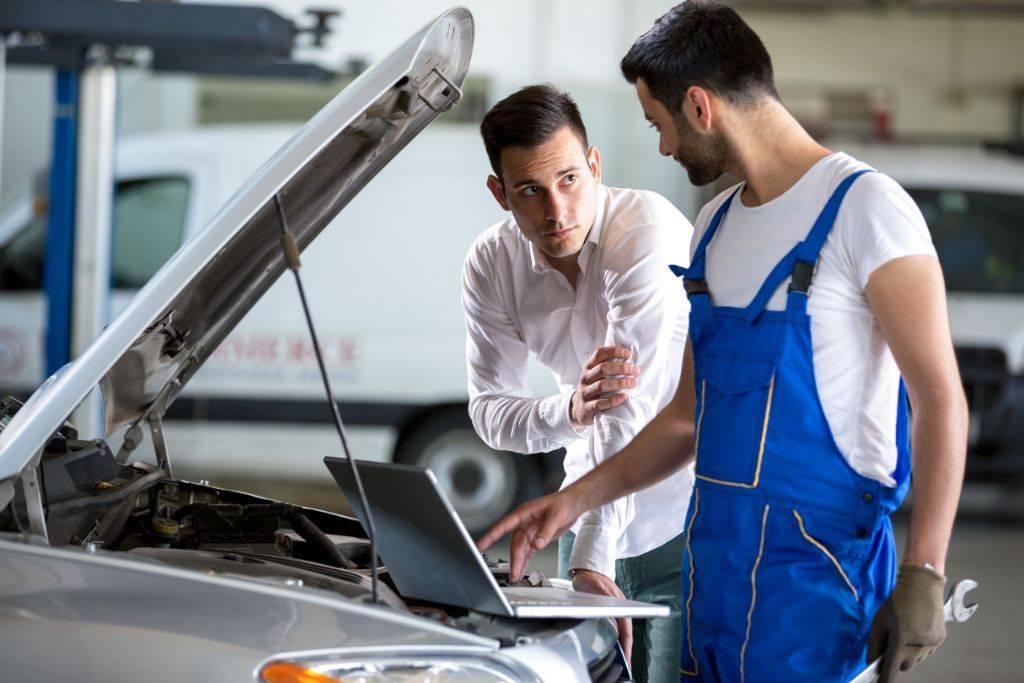 The challenge for brands to provide excellent customer service constantly is an ever-increasing one, particularly because technological advances continue to evolve at a fast and feverish pace. As well, customer needs are changing along with these technological improvements. Customers have more choices now more than ever, and this barrage of options is represented perfectly in the Philippine automotive market.
We've got practically every popular international car brand available with a healthy sprinkling of relative unknowns to boot. As of the latest tally, there are 48 car brands currently operating in the Philippines. With so many car brands vying for customer attention, only those that can deliver and even exceed on their promise, from the beginning of the sales process and beyond, will win out.
Read on to find out the best car brands for after sales service in the Philippines.
## Looking beyond the point of sale
The best car brands know that they need to start thinking and looking beyond the point of sale to make sure they are keeping customers happy. These brands know that disappearing after the sale is a huge mistake. To see which car brands excel at after-sales customer satisfaction, global market research company JD Power conducts an annual Customer Service Index (CSI) Study that rates auto brands in the country according to customer service.
Due to a specific minimum respondent volume requirement, only the biggest 11 car brands in the country are able to participate in the study with regularity.
The study measures the overall satisfaction among car buyers who have their car serviced during the first 12 to 24 months of ownership. The study is based on the examination of dealership performance in five areas, namely:
- Service Quality – 29%
- Service Advisor – 26%
- Vehicle Pick-Up – 17%
- Service Initiation – 14%
- Service Facility – 14%
The after-sales service performance of a brand is then measured on a 1,000-point scale, with the higher score indicating better customer satisfaction.
(JD Power Asia Pacific Philippine Customer Service Index (CSI) Study (2012-2016)
Want to know which car companies topped the JD Power study for the last five years? Here are the results:
For the first time since the study's inception 16 years ago, Mazda tops the Philippine automotive industry in terms of CSI. According to the latest JD Power Asia survey, Mazda was able to earn 845 points and a whopping 14-point difference between them and second placer Honda. These are followed by Nissan at third place with 827 points. Toyota and Ford were tied at fourth place with 825 points apiece. Isuzu and Hyundai, which scored 824 and 823 points respectively, were the other car brands that managed to earn above-average scores.
Last year, Honda ranked highest in overall customer satisfaction with a score of 846. Honda performed exceptionally well in two areas: Service Facility and service quality. Honda was followed by a tie between Toyota and Mazda, which scored 844 points each. Toyota excelled in the Service Advisor and Service Facility categories while Mazda one in Vehicle Pick-up and Service Quality. Isuzu (839 points) and Chevrolet (838 points) rounded off the top five.
Only 10 car brands participated in the 2014 study, and it was Nissan who topped them all. Ranking highest in customer satisfaction with after-sales service among new vehicle owners for that year, Nissan was able to garner an impressive score of 844, performing well in four out of five factors: Service Advisor, Service Quality, Service Initiation, and Vehicle Pick-up. Honda came in second with 836 points, while Hyundai (834 points) and Suzuki (831 points) landed the third and fourth spot, respectively. Suzuki in particular, improved the most among all the brands, increasing its point total by 23 points compared to the previous year.
For 2013, the number one selling car brand in the Philippines topped the list with an 832 point total. The areas where Toyota excelled at included the Service Advisor and Vehicle Pick-Up categories. Honda followed Toyota in the rankings, with a score of 831 and performing particularly well in the Service Facility category. Kia came in third with 830 points, Chevrolet fourth with 827, and Hyundai at fifth with 826.
In 2012, Chevrolet managed to bag the highest spot in the JP Powers study for both 2011 and 2012. Netting a total score of 836 points for the latter year, Chevrolet managed well in the Service Quality and Service Advisor factors. Nissan and Mazda ranked second and third, with each scoring 832 and 831 points, respectively. Nissan was successful in the Vehicle Pick-Up factor, while Mazda was well noted for Service Initiation and Service Facility factors. In addition, eight car brands improved their scores compared to 2011, with Mitsubishi improving by 40 index points, followed by Hyundai with 37 added index points, and Honda with 35 points.
## A Final Word
Customer satisfaction in the Philippine automotive industry is increasingly becoming a top priority among car brands, who are working more closely than ever with their dealership networks to deliver a better after-sales service experience to their customers. With nowhere else to go but up, expect your customer experience to improve with every maintenance visit to your favorite dealership.