How to Set the Right Price When Selling Your Used Car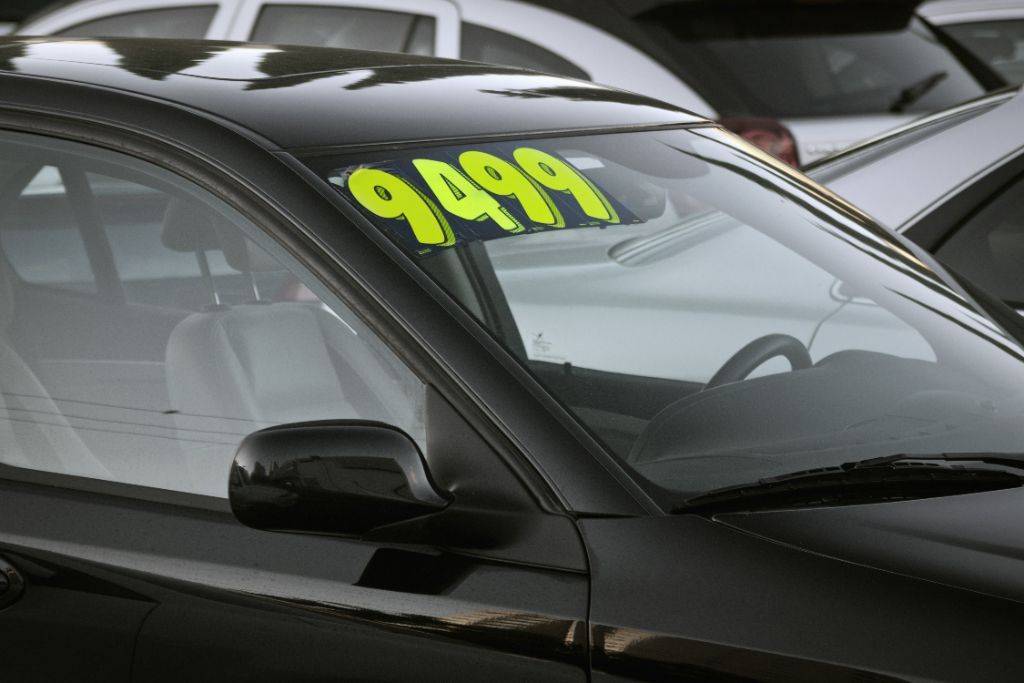 Setting the right price when selling your used car is like walking a tightrope between making realistic and unrealistic choices. Putting your price too high might turn people off, while giving a lower, more reasonable one might mean maximizing your profit.
The challenge here is knowing how far you should go. It may not be easy, but it's certainly possible. Here's how to get the best price for your used car:
## Check out your used car market
Generally, the more people want your car, the more you can demand a higher price for it. Studies show that:
- Sedans are in demand by a lot of Filipino professionals and small families who want a decent car to help them with their daily commutes and errands.
- Convertibles are seasonal and not as popular among Filipinos. However, they tend to be in high demand during summer, and the demand goes down during the rainy season.
- Many people often take trucks and vans for granted, but these workhorses carry their weight very well. They often sell quickly and command really good prices because many businesses use them at work.
- Collector cars take the longest to sell because not everyone is interested in them. It takes a handful of people who share the same passion that you have for a specific car model, so it takes time to find the right buyer. However, if pays off, and you can make a good profit in the end.
## Check out the price guides
There are good sites that you can go to when setting the right price for your used car. Vehicle ad sites like Carmudi will give you an idea on how to price your used car for sale.
Simply go to their site and look for similar car models in their listings. Keep in mind that there are many factors that will affect the price differences for each model, so look for similar models that come closest to your car's condition, trim, engine, year model, transmission, etcetera to come up with the most accurate price for your second hand vehicle.
## Ask around
Do you know someone who owns the same car model that you have? Why not ask them how much sold their car? And while you're at it, why not ask them the problems and issues they faced before the car was bought? You never know what you can learn from their experience.
## Ask local car dealers
Getting the opinion of car dealers is a great way to get an accurate assessment of your 2nd hand car. Inquire how they price vehicles, and what factors they take into consideration when pricing a used car.
## Learn the factors that affect a second hand car's resale value
It's a fact that cars depreciate over time. And while some depreciate faster than others, there are factors that affect their value no matter what brand or model they carry. They include the following:
__Brand__- A car's brand can have an important impact on the price of your used car, and it doesn't matter how much you've maintained it over the years. Some vehicles that are known to depreciate less in value include: Toyota, Honda, Hyundai, and Subaru. Luxury cars like Audi, Lexus, Infiniti, Mercedes, and Acura have the highest resale value.
__Accessories and Parts__- While you may be proud of your car's latest sound system and high-tech gadgets, used car buyers may just dump them in one category: High Maintenance Costs.
This won't be too much of a problem if it's still covered by a warranty, and you can use this as a major selling point. However, if the warranty has expired (or worse, if you don't have one), then you might have more trouble selling them.
Navigation system? Possibly. A P36, 000 upgrade to your entertainment system? A big no. Five to ten years from now, they wouldn't add a lot to your car's resale value since they'll be much cheaper then and part of a car's basic package.
If you're really itching for an upgrade, then be smart. Choose those that will add resale value to your used car such as:
- iPod connectors
- Leather seats/leather interiors
- Body kits like fog lights, window tinting, running boards, bed liners, fascia, grilles, step-bars, and brush-guards
- Appropriate-size alloy rims/wheels
- Sunroofs/moonroofs
- Intelligent keys
__Car Exterior__- Keep in mind that your car's exterior can change its resale value—even bumper stickers that leave unsightly and "hard to remove" marks on the glass. Of course it's more serious if your car has dents and scratches, so make sure to wash your car really well get a detailed paint and body job before you sell it.
__Interior__- It's a no-brainer that your car's interior can affect the value of your 2nd hand car, so if it smells and looks like your family (and pets) live in it 24/7, then it's going to be a big problem.
There are some odors that are really hard to get rid of no matter how hard you clean it, so you may need to ask the help of professional cleaning services. Also, make sure to have your vehicle's interiors professionally cleaned, and buy new rubber mats / carpets to increase the chances of making a sale.
__Engine and Mechanical Parts__- A used vehicle is only as good as its engine, so regular maintenance is a must. Don't skimp on this, and make sure to keep a record of all your maintenance and repair services to show buyers how much you care for your car.
__Drivetrain__- Automatic or manual transmission? It depends. While automatic is more popular with average used car buyers, there is still a huge market for those who prefer manual transmissions.
__Paint Color__- Yes, you might be extremely proud of your car's matte, hot fuchsia color, but for used car buyers, this again translates to additional cost or maintenance. Try to stick with basic colors like black, white, blue, metallic grays, and silver.
__Mileage__- The fewer the miles, the higher the used car's resale value. Yes, your car might be a well-conditioned Mercedes, but if it looks like it has traveled the entire Philippines (and back), then its value will be lower.
How will you know if you have too much mileage on your car? Most drivers agree that 100,000 miles is already nearing the edge of a cliff, while 200,000 or more miles is jumping off the precipice (and into oblivion).
__Geography__- Would you sell your sports car to a rich plantation owner who lives in North Cordillera? This can be possible if he already owns many vehicles, but in most cases, he would probably choose a pickup truck, jeep, or even SUV to transport his crops and drive through rough terrain.
There you have it--smart tips on how to estimate the price of your used car. Keep them in mind, and you'll be able to walk that tightrope with confidence.
Car Articles From Zigwheels
News
Article Feature
Advisory Stories
Road Test