Safety Tips for Car Sellers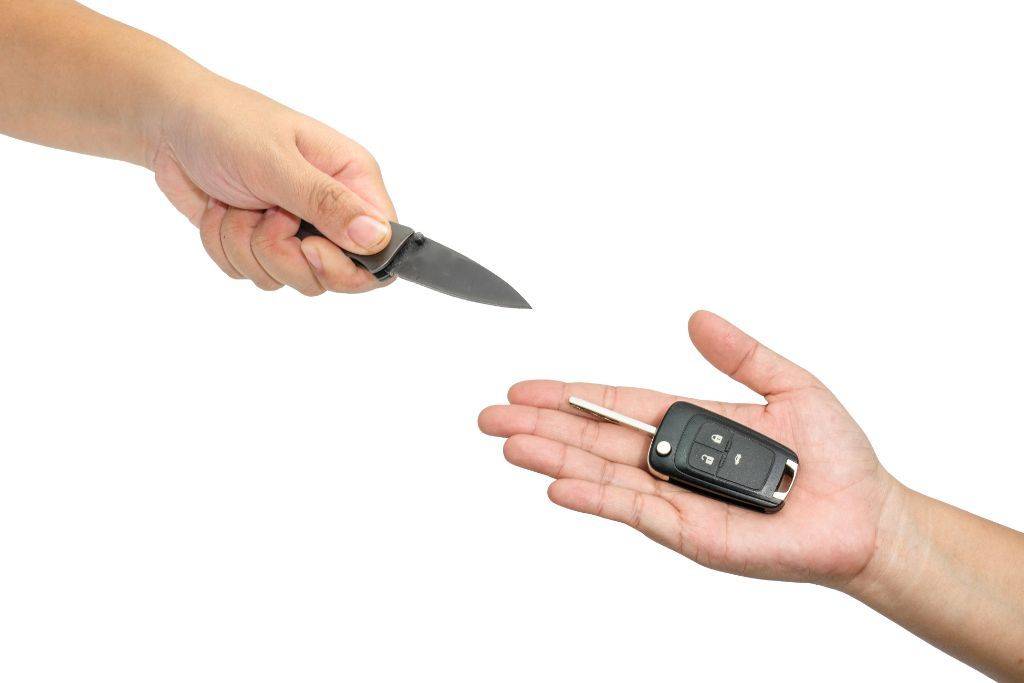 Before anything else, let's make this clear: there is no definite way you can spot a fraudulent buyer when selling your car online. People can be great actors, and technology has become so advanced that anything can be duplicated, stolen, changed, and faked at an insanely quick and accurate rate.
So what's the best line of defense? Lots of common sense and good judgment when dealing with buyers. That way, you know what to expect, and you're not caught off-guard when things suddenly get out of control. Make sure to keep these car selling safety tips in mind when you decide to sell your car:
## Creating an online advert
Selling your car online starts with having a hack-free account. Register on car online classified sites like Carmudi, and make sure to choose a secure password.
## Decide on your selling price
Deciding on the most realistic price for your car starts with good, old-fashioned research.
Go online and look for ads that come closest to your car brand and model. Also use other traditional ads like newspapers and magazines to expand your search. Collect as many as you can and list their prices. This will give you an idea about the right price for your car.
## Screening
Once you've created and posted your ad, wait for prospective buyers to call and make inquiries. Knowing if the caller is a serious buyer or a fraud is one of the most important things you need to do at this point.
The trick here is to talk to the prospective buyer casually — just like how you talk to your next-door neighbor. Engage them in conversation. Tell something about yourself first, and allow them to respond. Don't just ask direct, probing questions — they can be intimidating when done too much. Try to ask open ended questions.
If you can, try to phrase your questions as statements, and let them fill in the blanks. Here's an example:
__Question__: How long have you been driving a truck?
(This question is direct and can probably only get short responses.)
__Statement__: You probably were into trucks ever since you were a kid. It must be tough to learn to drive them at such a young age.
(This open-ended statement works better, because it not only sounds less threatening, but can also catch the buyer off-guard. That's when you should look for clues on their body language and facial expression for possible signs of deception.)
## Managing inquiries
Here's one safety tip for car sellers that you should never forget: don't provide any of your personal identification details such as banking information, registration details, and even a copy of your license buyers. Only do this if you have a certified and authentic sale.
## Arranging inspections and test drives
When scheduling for an inspection, ask the buyer who will come to do the test drive. If they give you evasive answers, then the buyer might be setting up a trap. Other safety tips with regard to car inspections are:
- Never go to a meeting alone. Take someone with you, and meet in a public space like a police station, a shopping mall or church parking lot.
- Take with you key information like vehicle log books, registration details, and other certificates for authentication and records.
- Before you let them test drive your car, ask for their license and write down their license number. You can also take a picture of their IDs using your mobile phone. This can discourage would-be criminals (or those with less than honorable intentions) from going any further.
- Take your companion with you when the buyer takes the car out. Keep the test drive short, and only go to populated areas like a park or government buildings.
Another important vehicle safety tip: don't let the would-be buyer inside your house. Do the transaction at the curb, and make sure that all the needed paperwork is ready. However, leave the car's title out of sight until they pay you in full.
## Negotiations and sale
Serious buyers often negotiate the price, so be prepared for it. Don't accept unusual requests, like driving the prospective buyer to another location, such as his home. Oftentimes, their excuse is that they need to go to that location to arrange a loan or get the money. Say no, and tell the buyer to do his arrangements on his own. Tell him to call you back when he's got everything sorted out.
## Receiving payment
Full payment in cash is the best of form of settlement. Be especially wary of other payment options, like getting paid through money transfers, money orders, unverified checks, installments, and third party involvements like escrow companies. While these options can be legitimate or valid on their own, many unscrupulous people also use them to con people out of their vehicles.
In case you really need to go with money transfers and other payment options (like Paypal), make sure to check with with your bank or other money providers first to be sure that the total payment has been transferred to you. Don't let the buyer talk you into paying half the money first and then paying the rest of the amount later on. This spells S-C-A-M in bold letters. Tell the buyer that you will only hand over the car once you get the payment in full.
Never rely on the "proof of payment" copies that your prospective buyer will give you. They can be fake. The best way to have your transactions validated is to use the services of the bank. That way, you can get a written proof of payment from the teller. Here's how to do it: Inform the buyer to pay you with a certified check from his bank account. Once he has given this to you, take the prospective buyer with you at his bank so you can cash it right in front of him. Once this is done, you'll get a receipt from the teller, which also translates as your written proof of transaction.
In case you can't go to the bank to seal the transaction, create a receipt for the buyer, and if possible, have a lawyer authenticate the transaction, contract, or receipt.
Here's one last safe car selling tip: file a "release of liability" once the buyer has paid you and the car is out of your hands. That way, you're sure you won't be held responsible if the new buyer uses the car for malicious or unlawful intentions.
Car Articles From Zigwheels
News
Article Feature
Advisory Stories
Road Test