How to Choose the Best Car Seat for Your Child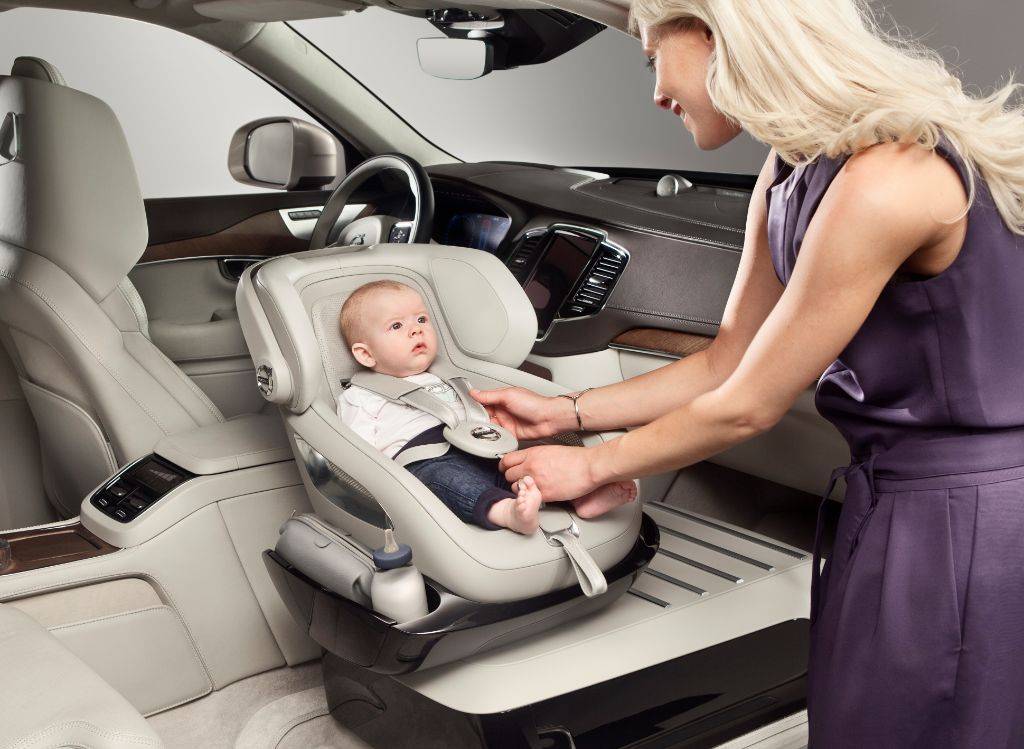 Spending time with our loved ones is important, so we take every chance we can to spend quality time with them. For car owners, they are assured of everyone's safety from the different features installed in the car, but some of these are typically designed for adult use, like seatbelts for example. For families with small children who still can't be properly supported by a seatbelt, car seats for children will do the job protecting them.
Whether you're looking to buy your first car seat or [want to replace your old one>(https://www.carmudi.com.ph/journal/safest-cars-philippines-2016/), you might want to consider the following points when choosing the best car seat for your child:
## What kind of child car seat do you need?
As a child grows, there are three basic types of car seat that can be used before they are ready to use a seatbelt. Infant car seats should be facing the rear, while convertible car seats are for older children which can be used facing the rear or facing forward when your child grows.
The booster car seats, on the other hand, are typically for older children who have outgrown their convertible seats but aren't big enough to be supported by a seat belt.
## Will your child fit comfortably?
One of the most important things to consider is if your child will fit comfortably in the car seat. You have to note that these seats usually have a weight or height limit depending on the manufacturer, so you have to bring your child along in purchasing.
If it's not possible, know your child's measurement well to have an accurate size of the seat for your child. Check if your little one will be able to sit still and sleep well, especially if you take them on long rides frequently. An uncomfortable child would equal to an irritable child, and an irritable child would equal to unhappy parents!
## Will it do the job in keeping your child safe?
The main reason why you need a car seat is to ensure the safety of your child in case an accident happens. Be sure to check if the car seat passes certain safety standards.
Don't skimp on buying a quality car seat, if possible! This is your child's safety we're talking about, after all. For example, get one with a five-point harness or side-impact protection. Also, do look for those with buckles that will be difficult for the young ones to unfasten by themselves.
## Will it fit properly in your car?
Will the car seat be easy to attach and remove? Will there be enough room for the other members of the family to comfortably sit at the back? If bringing the car to the shop is not possible, you have to know your vehicle's limitations to see if the car seat will fit securely without impeding the comfort of the other members of the family.
More importantly, installing the car seat properly and securely will ensure a safer ride for your young'un.
## What other uses do you need it for?
Are you likely to bring your child out of the house frequently? Some infant car seats can be dual-purpose – it can be attached on a stroller. This is useful for those who want to take their kids to a park or the beach. It can help save money, too, as it serves two purposes for the price of one.
## Will it be easy to clean?
Children tend to make a mess every now and then. Food fiascos are inevitable as are spills. In choosing a car seat, it's important to consider its fabric. For your convenience, choose a car seat made of a fabric that's easy to clean.
## Will it be within your budget?
It's important to know your budget and priority in purchasing. Do you prefer features over looks? The more expensive it is, the more safety features it has. Take note of your cash and what you actually need. Car seats are also switched to accommodate your child's growth, so you'll have to expect to buy a couple over the years.
## Is it practical?
Contrary to what most think, the brand of a product doesn't equate to its quality. Yes, the more popular the brand is, the more trusted it is, but what you need to consider are your needs, especially if you're low on cash.
If you can get a car seat that passes a certain safety standard and can accommodate your needs just fine for a lower price, why wouldn't you?
## What is the history of the product?
Sometimes, we are limited within the confines of our budget, so buying a second hand car seat may be unavoidable. If you do end up browsing used ones, be sure to be really mindful about the quality.
Know everything about the car seat. Was it in a crash? Know its history. Check for any damage, too. Also, make sure that the seller is completely honest about any information regarding the item.
## Research, research, research
We have experienced getting talked by a salesperson into buying a product at least once in our lives. Most of the time these people do it just for the sake of selling, especially if you aren't knowledgeable about the product to begin with.
In order to avoid this, you have to research before going into a shop. If you already found a preferred car seat, research about everything there is to know about it. If you want to know its reputation, reading expert reviews would be a good place to start. If you know people who are knowledgeable on the topic, talk to them, too.
Car Articles From Zigwheels
News
Article Feature
Advisory Stories
Road Test