Top Safety Tips for Car Buyers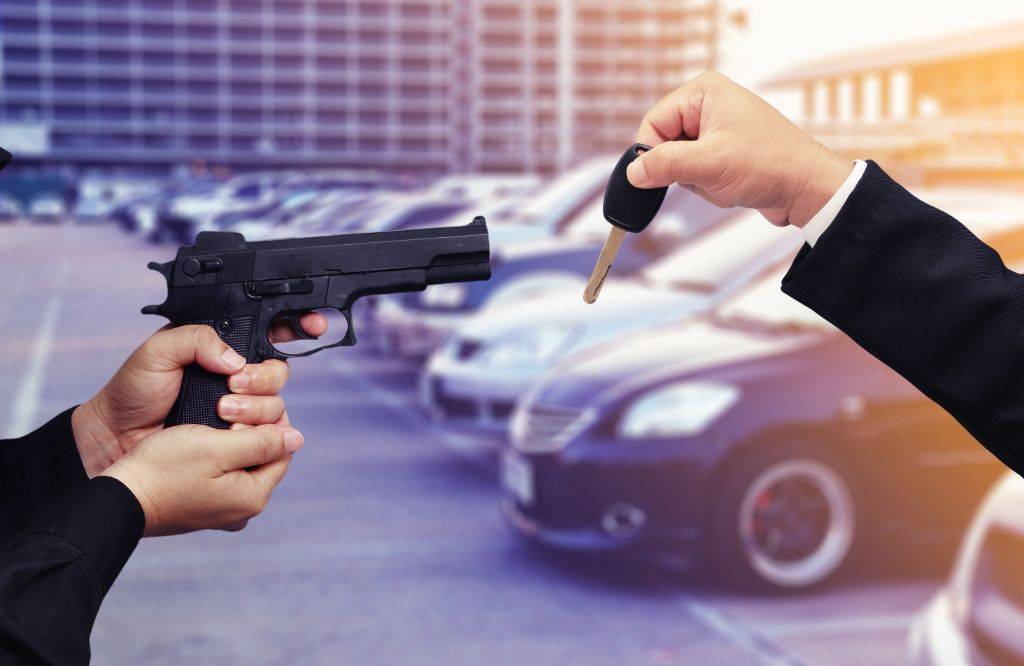 There was once news involving a girl in Quezon City whose newly-bought, second hand Honda sedan was stolen by the same seller who sold it to her. Apparently, their modus operandi was to steal back the vehicle they sold and then put it on the market again. Luckily, a relative of the victim recognized her car while it was in the process of being renovated at a repair shop in Banawe. Eventually, this led to the car seller's arrest.
It's quite obvious that this victim didn't know too much about safe car buying when she bought her secondhand car. And we don't blame her. Many people get victimized by such scams, and even top government officials are arrested because they unknowingly bought themselves a stolen car.
Here's the truth: this scam could easily have been prevented if she checked in with the Philippine National Police Highway Patrol Group and verified if her vehicle was stolen. In this case, she learned that she was actually the third owner of the used Honda sedan.
We're not saying that all brand new and secondhand cars that are sold today are stolen. However, what we're saying is that vehicle buyers have to be smart. And while there are some occasionally fraudulent characters that come up from time to time, there are easy ways to beat them if you know what to look for — and what to avoid.
Here are some safe car buying tips to help you get started:
## Understand your rights
You actually have a better chance of buying a legitimate, brand new car by going to reputable car dealerships in the country. Unlike private sellers, car dealers fall under the Republic Act No. 10642, or "The Consumer Protection in the Purchase of Brand New Motor Vehicles Act".
Popularly known as the Philippine [Lemon Law>(https://www.carmudi.com.ph/journal/newly-passed-laws-drivers-philippines-lemon-law/), it allows dissatisfied brand new car buyers to return their defective cars within 12 months (or up to 20,000 km of operation), and have them replaced or repaired from the date of delivery. Car dealers who violate this rule would be fined P100,000.
## Know your car's worth
Be extremely wary with too good to be true price deals. Oftentimes, they're the bait used by scammers to draw people inside their trap. The best thing to do is to know the car's worth together with its resale value. Once you know them, then you know the price to set for your negotiations.
## Choose only reliable car sellers
Another alternative (aside from the traditional car dealers) is to transact with reputable online car sellers like Carmudi Philippines. Our site is different because we screen all the cars posted on our site, and then verify the authenticity of each seller. Be wary of other sites that don't monitor their ads. They allow anyone to freely post their ads online – including scammers.
## Interview the seller first
Here's one safe car buying tip you should never forget: ask questions about the seller first. Before you meet up, get their names and addresses, and see if you can find a Google match somewhere. Of course, not getting a hit doesn't mean that the person is legitimate, nor does getting a hit means he's automatically a fraud. However, it does give you some comfort in knowing that the person exists, and you have a means of contacting them whenever needed.
What should you ask? You can ask for the seller's complete name, complete address, home phone, and work phone. Confirm this information by searching for them online or via your phone book or directory. You can also do a more thorough online search and type in the person's name with the words "used car". Then see what comes up. If there are some negative hits, walk away and don't look back.
## Verify for authenticity
As we've said earlier, there are some syndicates that sell stolen motorcycles, cars and SUVs. There are also those that sell fake Land Transportation Office registration papers.
Before you decide to move forward, check with the PNP's (Philippine National Police) Highway Patrol Group if the vehicle you're interested in is truly a legitimate car—not a stolen vehicle.
## Meet in a public place
Another safety tip for buying a car is to only meet in public places. Don't meet with anyone who says he won't be the one meeting with you in person. That's quite suspicious.
Try to bring a couple of friends with you as a necessary precaution, and once you arrive, ask for a driver's license and other official identification.
When you meet at a public space, we suggest choosing fast food parking lots, since they are consistently busy with moving cars and people. Avoid going to mall parking lots. They often remain deserted for long periods of time.
## Check the car's title
Once the car is in front of you, ask the seller to show you the title. Check that the vehicle identification number on the title is similar to the one on the car. You also need to be sure that the seller listed on the title is the car's owner. If not, then start asking questions.
## Don't take cash with you
You don't need to bring in any cash if it's the first time you're inspecting a brand new or used car. There are two reasons why: 1) you avoid getting ripped off, 2) it reduces your chances of making an impulsive purchase. So how do you pay for the car? Here's what you do:
## Transact only at the bank
It's best to do your transactions at the bank because unlike paying in cash, you actually get a written proof of payment. Here's what you can do: tell your buyer that you will complete the payment by giving a certified check from your bank account. The seller can then come with you to the bank to verify the check and to cash it right in front of you. Once this is done, the bank issues you a written proof of payment.
Car Articles From Zigwheels
News
Article Feature
Advisory Stories
Road Test