10 Good Reasons to Buy the 2020 Chevrolet Cruze (When It Arrives)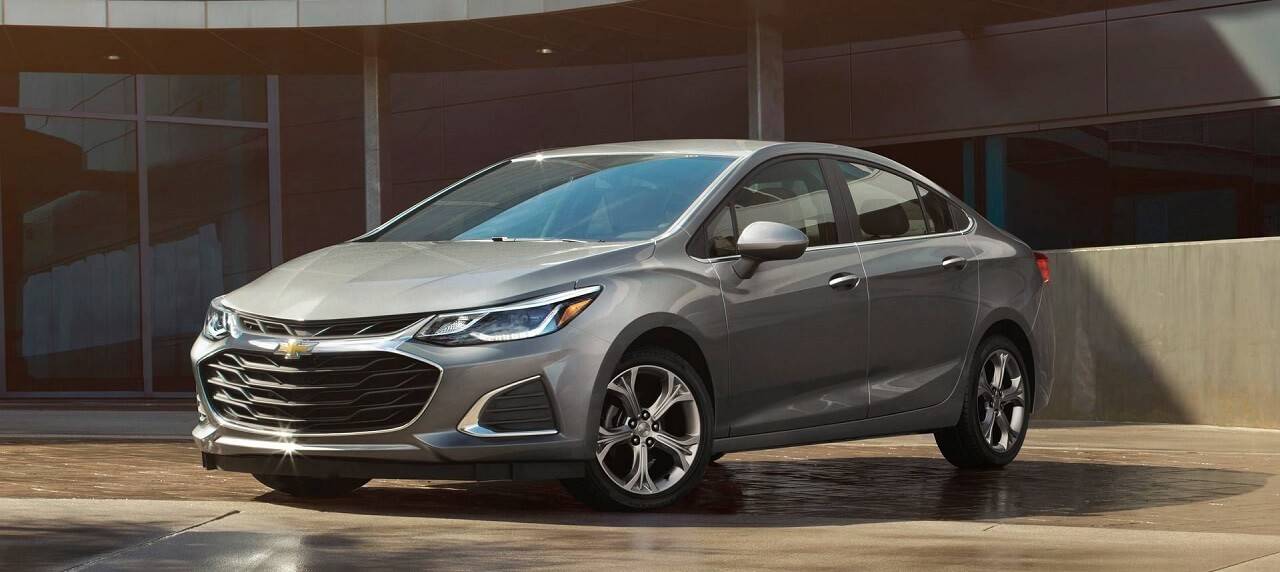 The Chevrolet Cruze may not be a huge seller locally, but there's no denying that it offers a decent ride. In fact, its host of features and capabilities allow it to stand tall against contemporaries Honda Civic, Mazda3, and Toyota Corolla Altis. Don't believe us? Then let Carmudi give you 10 good reasons why the 2020 Chevrolet Cruze deserves to be your next car when it launches in the local market, hopefully sometime next year.
1. It oozes with more sex appeal
The 2020 Chevrolet Cruze immediately looks a lot sleeker and sexier than the outgoing model. The car is actually 2019 model in other markets—a fact soon forgotten considering its many improvements over its predecessor. Like being sculpted by a celebrity plastic surgeon, the style elements of the front face remain in their place, albeit looking more dynamic and oozing with more appeal than before.
2. It's more powerful
Engine displacement drops from the 1.8-liter to a 1.4-liter turbocharged inline-four. Despite this, the new Chevrolet Cruze still manages to be more powerful giving off 153 hp and 240 Nm of torque compared to the older model's 140 hp and 177 Nm.
3. It's got excellent fuel economy
The new engine permits the 2020 Chevrolet Cruze to deliver up to 12 km/l fuel consumption the city and 16 km/l on the highway, for a combined rating of 13.6 km/l. These numbers make the Cruze one of the best in its class in terms of fuel economy.
4. The large trunk
For a compact sedan, the Cruze offers impressive storage space outback—a whopping 450 liters. Considering that most cars in its class fail to even make it to 420 liters, the Cruze's trunk ensures you have plenty of space for your daily hauls.
5. Great driving convenience
The compact size of the Chevrolet Cruze sedan makes it a breeze to maneuver in and around tight spaces, making it an ideal daily city driver. Even when you find yourself in a cramped parking space, you'll have little trouble fitting the Cruze in with its overall dimensions of 4,567mm long, 1,795mm wide, and 1,455mm tall.
6. Noteworthy creature comforts
The 2020 Chevrolet Cruze makes a lot of effort to ensure your ride is as smooth as possible, such as the smooth-running engine, stable suspension system, and a cabin that's well-insulated against noise, harshness and vibration (NVH). Combine these with comfortable seats and trimmings, and you get a very cozy cabin to drive in. Not only that, the car also offers an array of beautiful interior color schemes and materials. The cabin layout is well-designed as well, with style ergonomics at the forefront.
7. It's affordable
The car is expected to launch next year with an anticipated starting price of around PHP 1,150,000. No word yet on how many trims will be available, or if the Golden Bow Tie will also bring in a hatchback variant. For now, Chevrolet PH is content with selling the 2018 model, which comes in two trims and priced as follows:
| | |
| --- | --- |
| Chevrolet Cruze LT | PHP 1,135,888 |
| Chevrolet Cruze LTZ | PHP 1,443,888 |
8. Chevrolet prioritizes your safety
Aside from dual front airbags, the 2020 Cruze also comes with side airbags for utmost safety in case of a crash. Other standard features include anti-lock brakes, electronic brake distribution, traction control, vehicle stability enhancement system, and front and rear 3-pt. seatbelt system with height adjust. But that's not all, because the car also comes with security and convenience features such as anti-theft alarm, electronic immobilizer, keyless entry, reverse parking sensor, rain-sensing wipers, and a speed-sensitive auto door lock.
9. Awesome infotainment
The 2019 Chevrolet Cruze offers an amazing infotainment system that comes standard even in the base model. The system is controlled by a 7-inch touchscreen that boasts a sharply tuned and vibrant color display. As for connectivity, it's got a 4G WiFi hotspot built in it allowing for Bluetooth, Apple CarPlay and Android Auto compatibility.
10. It's the last Chevrolet Cruze you'll ever buy
Sadly, this year model is going to be the last of the Chevrolet Cruze, as the model has been discontinued with no replacement announced. If you find yourself interested in snapping up this car, know that this is your last chance to get it brand new.
Clearly, the 2020 Chevrolet Cruze is a car worth waiting for this 2020. Stay tuned with Carmudi for further details about the car.