2020 Ford Super Duty Makes Light Work of Snow Plowing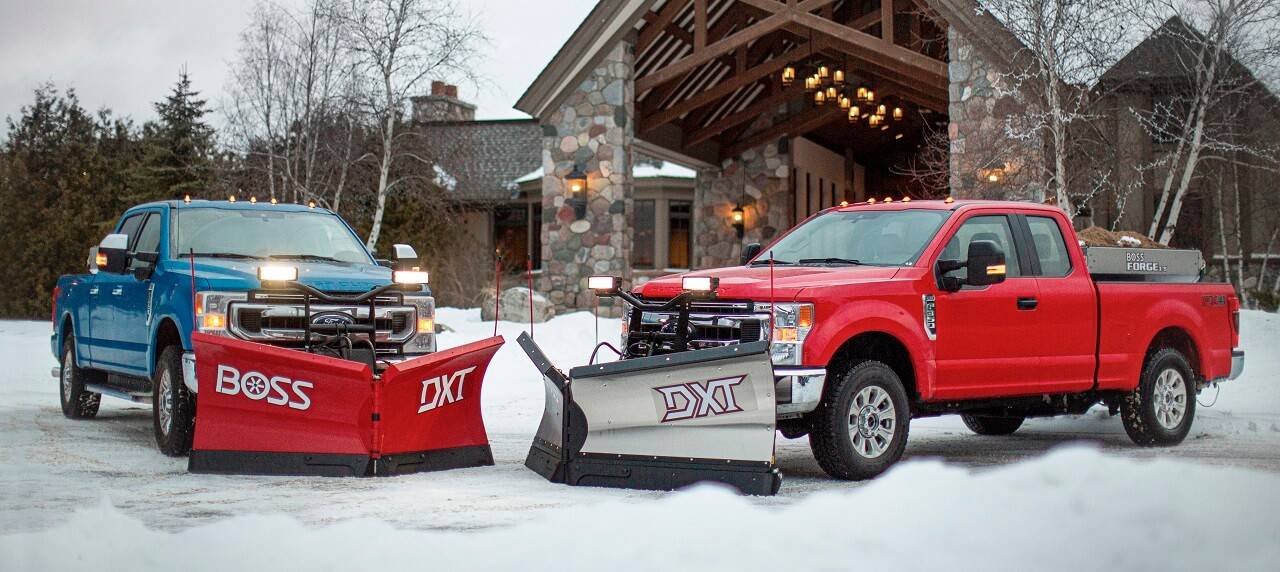 The Ford Super Duty line of pickup trucks—which include modified versions of the Ford F-250 and F-350—are inarguably some of toughest workhorses on the market. Attach snow plow equipment to the front, and you get up to 1,400-pound (635-kg) snow plow rating, which can be extremely useful for those who live in areas that encounter heavy snowfall during the winter seasons.
"With the available Snow Plow Prep Package, Super Duty features a maximum 1,400-pound snow plow rating accounting for mounting hardware, which is best-in-class for gasoline-powered trucks in the segment, and maximum 1,290 pounds which is also best-in-class for the diesel segment," says Ford.
©media.ford.com
The Snow Plow Prep Package is available to the Super Duty's 4x4 models, which adds heavy duty springs and an up-rated alternator to the mix to help ensure your Super Duty can handle the added mechanical stress and electrical load required for plowing snow.
In the Super Duty line, customers have a choice of engines, including a standard 6.2-liter gas V8, an available all-new 7.3-liter gas V8 with best-in-class 430 hp and 644 Nm of torque, and an available third-generation 6.7-liter Power Stroke diesel V8 with best-in-class 475 hp and 1423.6 Nm of torque.
In the US, the snow clearing business is a USD 18 billion (approx. PHP 907.2 billion) industry, and sees a 3 percent annual growth on a consistent basis. There are over 22,000 snow plowing contractors in the US, and over 75,000 independent proprietors. According to survey, most of these commercial snow plowers prefer the F-Series to deliver the results for their business.
"Super Duty is a real workhorse in the snow removal industry," said Mike Pruitt, Ford F-Series Super Duty chief engineer. "With our new Snow Plow Prep Package, we're really delivering for folks who clear the way after a big storm. Being able to safely hook up bigger plows means roads, driveways and parking lots are cleared quickly and drivers can move on to the next job."
Super Duty buyers will also appreciate the package's additional new features such as the optional heated steering wheel, heated front and rear seats ,and nifty a windshield wiper de-icer that pre-heats the windshield under the wipers to keep blades free of ice.
©media.ford.com

Optional white or amber LED strobe lights on XL, XLT or Lariat series trucks take a step out of the upgrading process. Plow operators can rely on the quality and craftsmanship of a high-strength steel boxed frame and high-strength, military-grade, aluminum-alloy body that provide a sturdy backbone.

Deep Snow/Sand drive mode is available on models equipped with the all-new 10-speed heavy-duty TorqShift automatic transmission. The special drive mode changes throttle mapping and traction control settings to allow for added control and greater confidence in snowy or slick conditions.