2021 Cadillac Escalade Gets 360 Visualizer for a Truly Custom Ride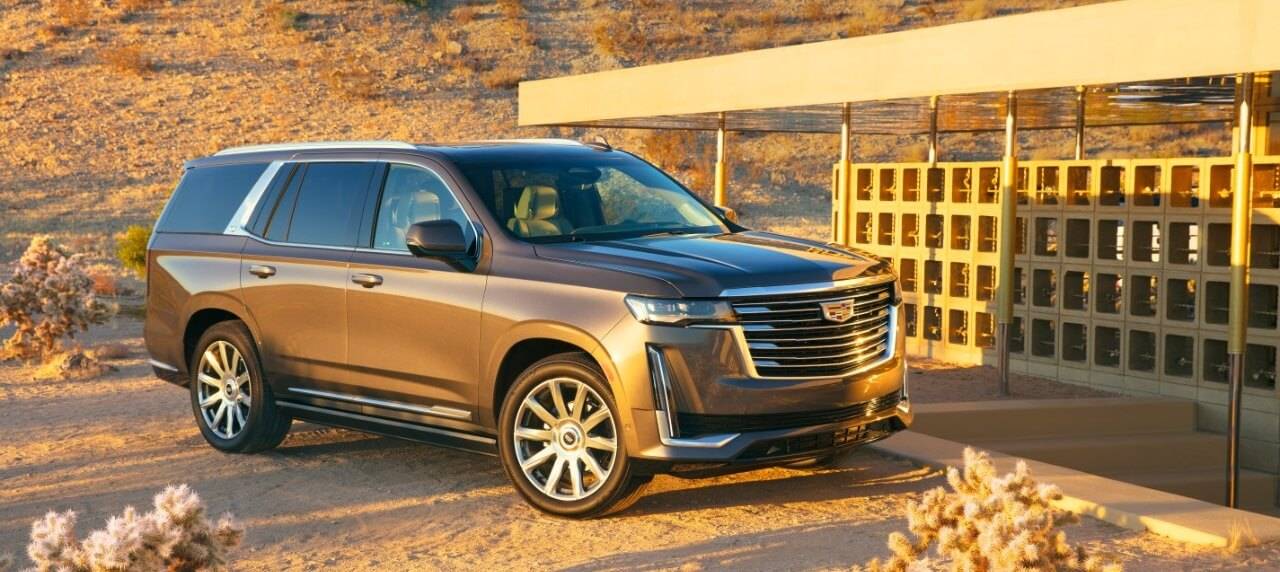 Cadillac is surely betting big on the latest version of its flagship SUV, the 2021 Escalade. After announcing its humongous 38-inch infotainment system, and with a Spike Lee directed short about to drop soon, the American luxury brand gives its customers another nugget to nibble on—a 360 Visualizer tool that provides customers with an immersive 360-degree view of the new Escalade from every angle.
The Cadillac Escalade Visualizer uses a 3D model of the Escalade Premium Luxury Platinum that gives customers the ability to explore the Escalade's exquisitely detailed construction inside and out. Once there, customers can personalize the entire landscape to their liking and switch between eight available exterior colors and three available interior configurations for the Premium Luxury Platinum trim. There's also four different wheel designs to choose from.
media.cadillac.com
Cadillac's customization tool uses computer-generated imagery that's both mobile-friendly and intuitive, so changing specs to suit personal preference will be a cinch.
"The Visualizer allows customers to engage with the 2021 Escalade right from their phone or desktop, six months before the vehicle is available in showrooms," said Robert Benbow, Cadillac Escalade marketing manager. "And it will only get better over time."
Cadillac is making its 360 Visualizer scalable, meaning that as the model evolves, so does the app. Any update seen in the actual vehicle will also be made available on the Visualizer throughout its life cycle. As new wheels, colors, and other features appear, customers can expect see the options on the Visualizer tool as well.
media.cadillac.com
With no less than eight interior color and trim options, multiple 22-inch wheel options and the new 38-inch curved OLED display, it's pretty obvious that the latest 2021 Escalade—now at the beginning of its fifth generation—is all about customization.
After tweaking their Escalade on the Visualizer tool, customers have the option to share images on their social media channels, and even via email. Customers are also able to use the Visualizer to sign up to stay up to date on all aspects of Cadillac's popular luxury SUV.
The 2021 Cadillac Escalade will be available starting late 2020. Pricing and other pertinent info will be released as the launch date nears.