2021 Kia Forte vs. the competition: Your other compact sedan options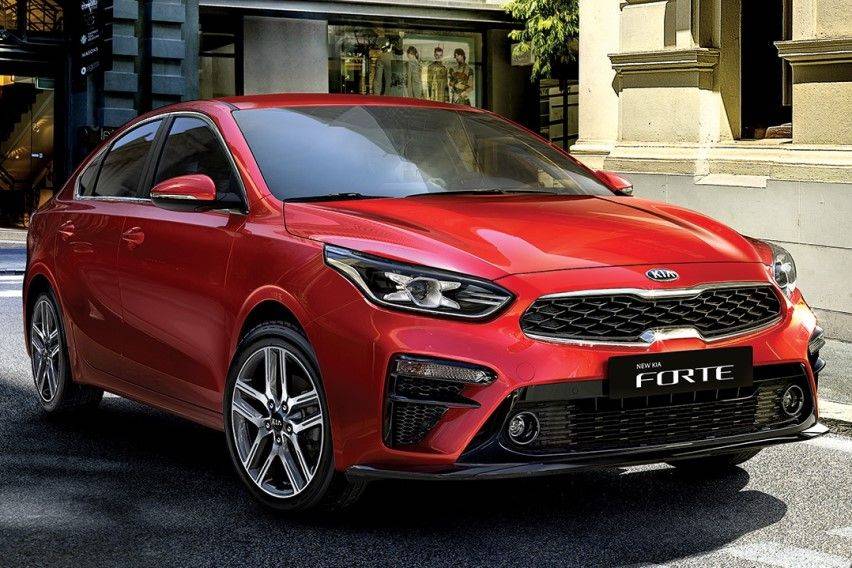 Kia is having a renaissance of sorts in the country, with Ayala now at the helm. The change in management gave the South Korean car brand a more streamlined lineup, along with smarter and strategic model choices. This meant a leaner roster made up of heavy hitters, among them the Kia Forte sedan.

Though sedans have been pushed to the wayside by crossover SUVs, they are far from being completely passé. Not to mention, they still convey sleek sophistication better than any type of four-wheeled vehicle. So if you want a car that says you've made it in life, the Kia Forte is one sedan that will send that message to onlookers.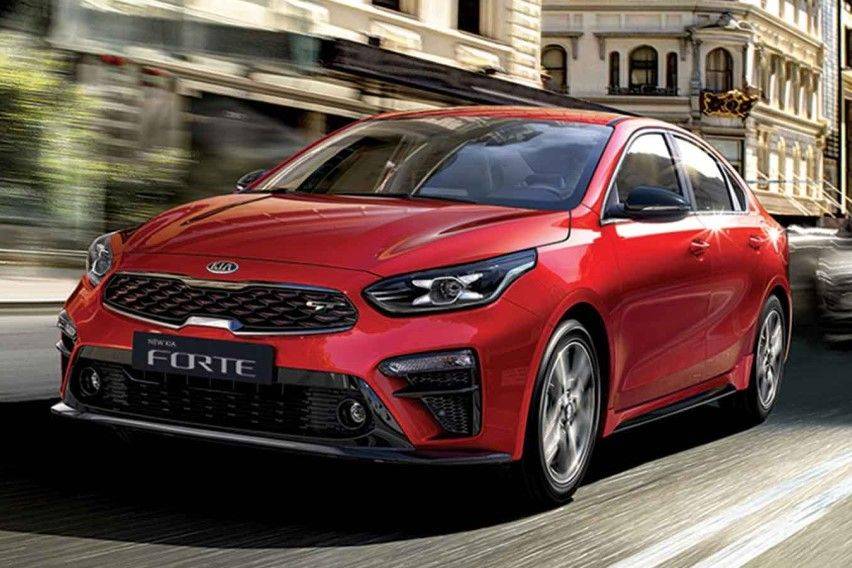 The Kia Forte has two engines on offer—one is a 1.6 in-line dual-CVVT gasoline engine that outputs 126hp and 155Nm of torque, and the other is a 1.6-liter T-GDI gasoline that delivers 201hp and 265Nm of torque. These powertrains possess a front-wheel drive (FWD) configuration paired with either a 6-speed automatic with manual mode in the dual-CVVT and a 7-speed DCT with manual mode in the turbocharged power mill.

Though the Forte appears small at first glance, the 2700mm wheelbase proves its spaciousness. Meanwhile, the Forte sheetmetal places less importance on lines and focuses more on curves. The sides especially, shows minimal creases that lend the Forte a sleek aesthetic. Noteworthy exterior features include bi-function headlamps, LED bulbs all around, GT-style bumpers, and a glossy black radiator grille.

Inside, comfy seating for five is provided by the clever interior design that gives each occupant plenty of room to stretch. Sleek futurism characterizes the dashboard, capped off by an 8-inch floating infotainment system that helps keep the driver's on the road even while fiddling with the controls. Bluetooth, Android Auto and Apple CarPlay compatibility is available.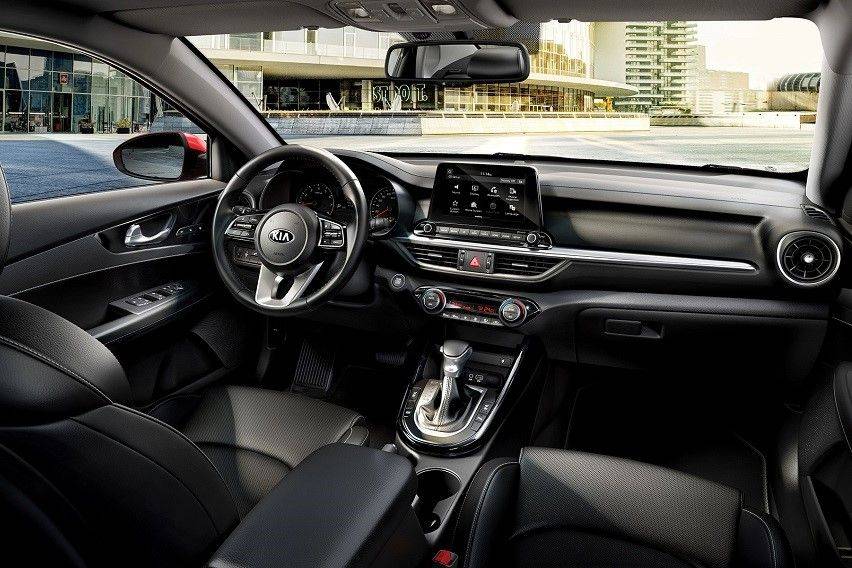 For safety, the Forte boasts a number of advanced driver assistance features including cruise control, rear camera display, parking distance warning, hill-start assist, and electronic stability control. All the basic safety systems are accounted for.

The 2021 Kia Forte comes in three different trims, priced between PHP1.1 and PHP1.65 million. In case you're shopping for other sedans to buy, here are your possible alternatives.

The latest Toyota Corolla Altis possesses a sporty style a low stance, and the sleek and contemporary grille. It also features standard LED headlights and taillights with a low profile design. The stylishly subdued sheetmetal is sure to earn the approval of many car buyers looking for an attractive ride without drawing too much attention.

New for 2020 is the Corolla Altis Hybrid CVT, the first-ever Corolla Hybrid offering. Combining a 1.8-liter gas engine with a 1.3kWh battery, the system yields a total system max output of 168hp (97hp engine, 71hp electric motor) and 207Nm. For those who prefer a straight-up internal combustion engine, there's the carryover 1.6-liter Dual VVT-I 4-cylinder in-line equipped in the rest of the trims.

Inside, the new Corolla Altis dash is certainly a sight for sore eyes. The elevated infotainment system is also a nice touch, as it now promotes keeping driver's eyes on the road. As for the rest of the cabin, there's more soft-touch materials this time around, thanks to the generous use of synthetic leather on the panels. New for 2020 is an 8-way power adjustable driver's seat (Hybrid only), further enhanced by a powered lumbar support feature. The car also comes with dynamic radar cruise control.

A great alternative option to the Forte for those with a tight budget. With a new and more fuel-efficient powertrain, improved aerodynamics, a lower center of gravity, and a wider more luxurious interior, the Nissan Sylphy delivers even better performance and an enhanced driving experience than its predecessors. Truth to tell, Nissan's replacement to the now-defunct Sentra possesses a lot of qualities that make it a worthy successor to the once-popular nameplate.

The Nissan Sylphy has two engines on offer, beginning with the base 1.6-liter gas engine that delivers 115hp and 154Nm, and on to the top-tier powering 1.8-liter good for 130hp and 174Nm. The former is paired with either a 5-speed manual or XTRONIC continuously variable transmission, while the latter comes solely equipped with CVT.

The Nissan Sylphy gives its buyers three variants to choose from. The base model 1.6L MT is loaded with quality standard features like an 8-inch touchscreen display with navigation, power windows, keyless entry, and immobilizer. From there, the buyer can choose between the two higher trim levels, both of which come with better features and equipment packages.

Since Hyundai PH purged the Elantra from its lineup, the Accent sedan is the closest thing to a rival that the Kia Forte can get from its sister company. But that doesn't mean Hyundai's subcompact offering is dwarfed by its slightly bigger cousin, as the latest version of the Accent is now highly evolved in all aspects of performance, style, and comfort. Helping it aesthetically is an eye-popping hexagonal front grille coupled with chrome front bumper trims that further highlight the new design's elevated style.

Two powertrains are available for Accent buyers— a 1.6-liter CRDi VGT good for 126hp and 260Nm, and a 1.4-liter Kappa MPI Dual CVVT with 98hp and 133Nm. Each engine is available with either a 6-speed manual or 6-speed automatic transmission.

One good thing (or bad, depending on how you look at it) about the Accent is that it offers the same cabin features across the board, which means you get the same infotainment, seats, and everything else regardless of trim.

For many years, the Honda Civic has been the country's sedan to beat, and the latest version aims to uphold that tradition. While the latest version of Honda's flagship sedan hasn't been fully redesigned since 2016, it has received some minor updates since then, including a blacked out Solid Wing Face design, and some slight retooling to the bumpers and lights to give the fascia a sportier, more aggressive look.

The Honda Civic comes with a new powertrain that sees the top-of-the-line RS variant equipped with a 1.5-liter turbocharged engine/CVT pairing that's good for 170hp and 220Nm of torque. The old 1.8-liter power mill, good for 139hp and 174Nm, still drives the sedan's mid and base variants, along with a choice between CVT and 5-speed manual transmissions.

Inside, drivers can now enjoy leather upholstery all around, including the steering wheel and shift knob. This is enhanced with red stitching in the RS Turbo trim only. Likewise, every 2020 Civic comes with an Eco Assist System that curbs the Civic's gas-guzzling ways to ensure a more fuel efficient drive. For infotainment, the Civic relies on a 7-inch touchscreen with the latest connectivity features. Advanced safety systems include vehicle stability assist, hill start assist, walk away auto lock, and security alarm with immobilizer.

Available in sportback and sedan versions, the Mazda3 has five trims in all—three for the sportback (Speed, Premium, and Elite) and two for the sedan (Premium and Elite). Powertrain choices include a 1.5-liter DOHC SkyActiv-G for the base models (109hp, 146Nm) and a 2.0-liter version (152hp, 200Nm) for the top-tier variants. Transmission for both engines is the same: a six-speed auto gearbox with Sport Mode.

Mazda's sharp styling—courtesy of the KODO Soul of Motion design language—has always been one of the marque's biggest selling points, and this latest version of the Mazda3 is no different. As for how it differs from its predecessor, the overall design is more subdued, with less creases and more curves this time around. The signature 90-degree grille is still here, although it now sports a more stylish mesh design instead of the louver-type carried by the previous model. The LED lamps are also slimmer, while the rear fascia is especially sleeker.

Every Mazda 3 comes with steering wheel controls, automatic dual zone climate control, two USB sockets, Bluetooth, and an 8.8-inch touchscreen infotainment system. It goes without saying that even with the base Elite, there's plenty of luxury to go around.

Although an apparent minimalist approach has been taken, the Mazda3 looks more elegant than the outgoing version, especially with the use of better materials. Other standard features include power-adjustable driver's seat, dynamic stability control, frameless auto-dimming rearview mirror, keyless entry, and a 12-speaker Bose sound system.

Photos from Kia, Hyundai, Toyota, Honda, Mazda, Nissan