2021 Porsche Panamera gets major mid-cycle refresh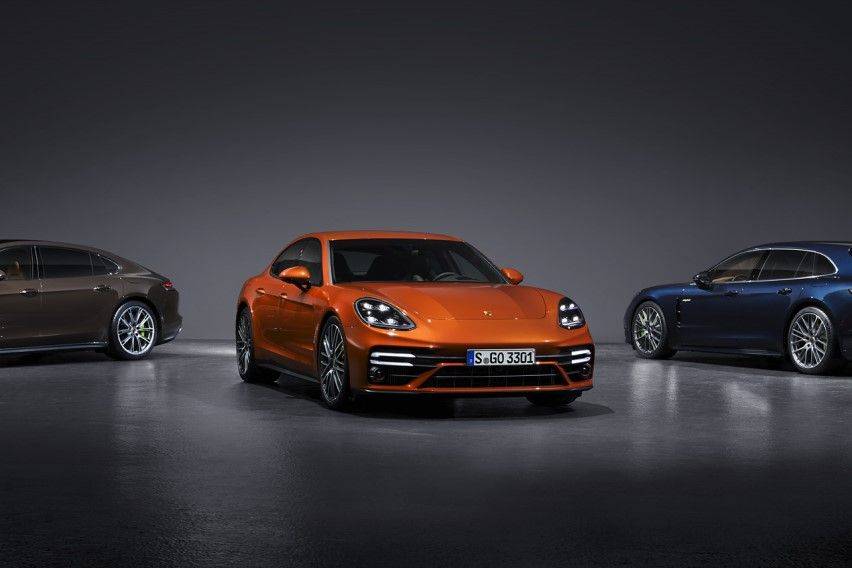 The second generation Porsche Panamera is currently enjoying midlife, and this year's model comes with some hefty updates, including chassis enhancements, styling tweaks, and the introduction of two new variants—the Turbo S and the 4S E-Hybrid.

The new Turbo S is touted as a more powerful version of the Turbo model that it is replacing, and houses an uprated 4.0 liter twin-turbo V8 making 620hp and 819Nm of torque. Improvements to the engine include changes to the crankshaft, connecting rods, timing chain drive and torsional vibration dampers, as well as new fuel injectors and a reduced compression ratio.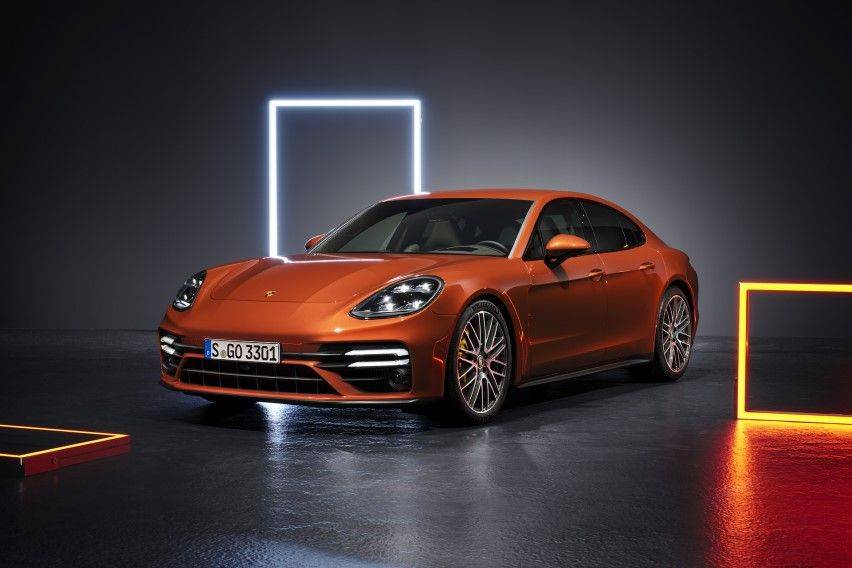 These tweaks hand the Panamera Turbo S a boost of 70hp and 50Nm over the old Turbo, and enables a 0-100kmph acceleration time of 3.1secs (3secs with Launch Control). All Panamera Turbo S models reach a top track speed of 315kmph.

The base powertrain has also been changed for the entire line, with a 325hp, 2.9-liter twin-turbocharged V6 replacing the previous 330hp, 3.0-liter turbocharged V6.

Another key development in the powertrain department is the new 17.9kWh battery propelling the E-Hybrid plug-in hybrid electric vehicle (PHEV) models, replacing the 14.1kWh unit of old. This battery is paired with the base 2.9-liter twin-turbo V-6 with an electric motor to achieve 552hp, skyrocketing the 4S E-Hybrid to a 0-100kmph acceleration time of 3.6secs and a top speed of 298kmph.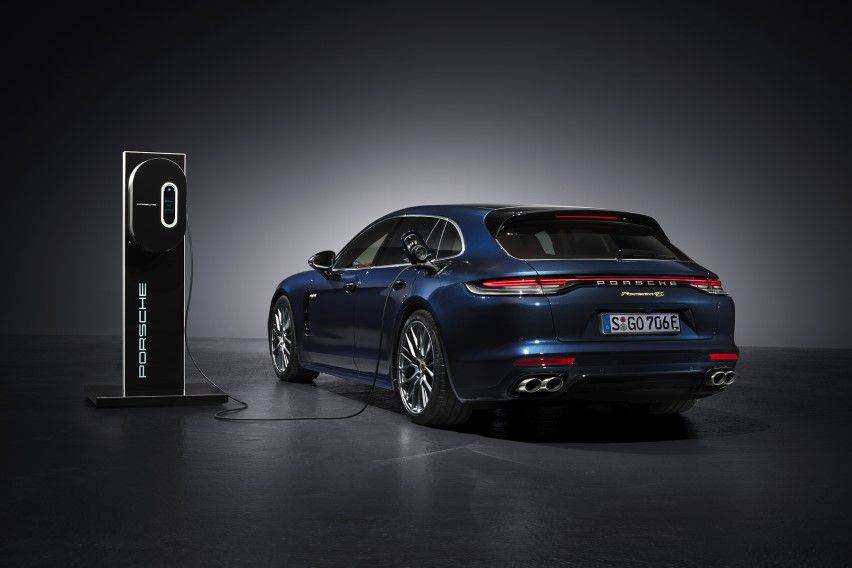 The twin-turbo V8 in the sporty Panamera GTS (473 hp and 620Nm) benefits from a 20hp increase compared to the previous model, and its throttle calibration is tuned to respond more like a naturally-aspirated engine.

With regard to chassis, the new Panamera boasts a set of undercarriage re-calibrations, better brakes, and a whole new generation of tires. The re-calibrations were mainly done to the adaptive dampers and electronic power steering, which Porsche claims deals more than a few improvements to ride quality and steering feedback across the 2021 Panamera range.

On to the aesthetic side, a number of styling updates characterize the new Panamera. The primary change is found in the front front fascia, which now comes standard with the SportDesign aesthetic previously available as an option. A retooled SportDesign package, either with or without carbon fiber, will be available as an upgrade. At the back, a new continuous light strip links the two combi lamps, and new diffuser fins have also been added to the lower rear fascia.

As an added enticement, each variant in the Panamera line comes with its own distinguishing features, including larger air intakes and new Turbo S-specific front light signature for the Turbo S, and an updated front and rear SportDesign fascia in Satin Black for the Panamera GTS.

The interior of the new Panamera has also been updated, starting a newly-designed multifunction Sport steering wheel with shift paddles. Meanwhile, the Panamera Turbo S comes standard with a new GT Sport steering wheel with shift paddles wrapped in leather, and is optional on other Panamera models. The Panamera GTS on the other hand, carries a GT Sport steering wheel, Race-Tex upholstery, and many of the signature styling that follows the GTS tradition.

Panamera and Panamera 4S E-Hybrid models are equipped with an 8-way power comfort seats with driver memory package, while the Turbo S models come standard with 14-way power comfort seats with memory. The Panamera GTS takes all things up a notch with 18-way power adaptive sport seats. Both the 14-way comfort seats and 18-way adaptive sport seats are optional on other Panamera models.

The familiar 12.3-inch center touchscreen remains unaltered, and continues to offer extensive connectivity including online-navigation, real-time traffic information and a Wifi hotspot. The Panamera Turbo S is also fitted with a 14-speaker, 710-watt BOSE Surround Sound System with separate subwoofer as standard (optional on other Panamera models), while a 21-speaker, 1,455-watt Burmester 3D High-End Surround System with an active 400-watt subwoofer can be optionally ordered for all variants.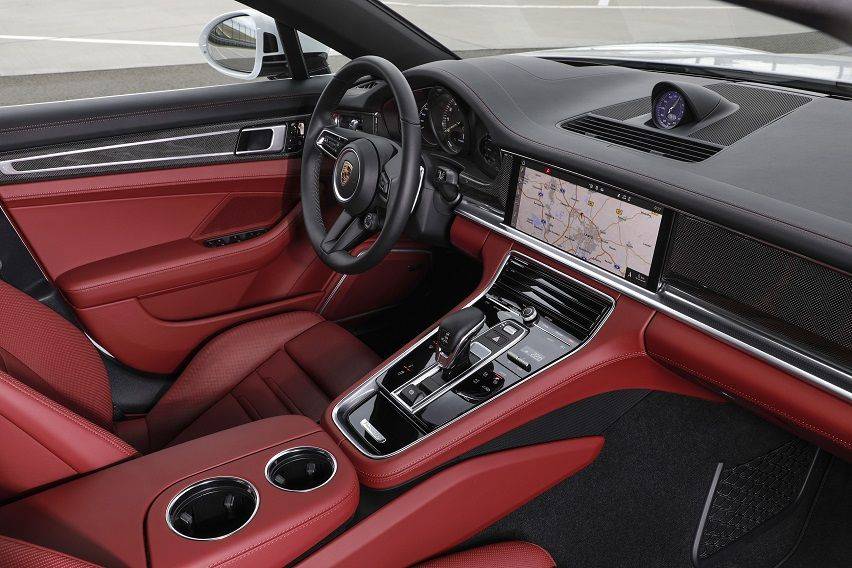 Interested parties can inquire about the new Porsche Panamera with Porsche Centre Philippines, the official distributor of Porsche cars in the country. Pricing will be made available upon request.
Explore Porsche Panamera