2nd-Gen Nissan Juke Secures 5-Star Safety Rating from Euro NCAP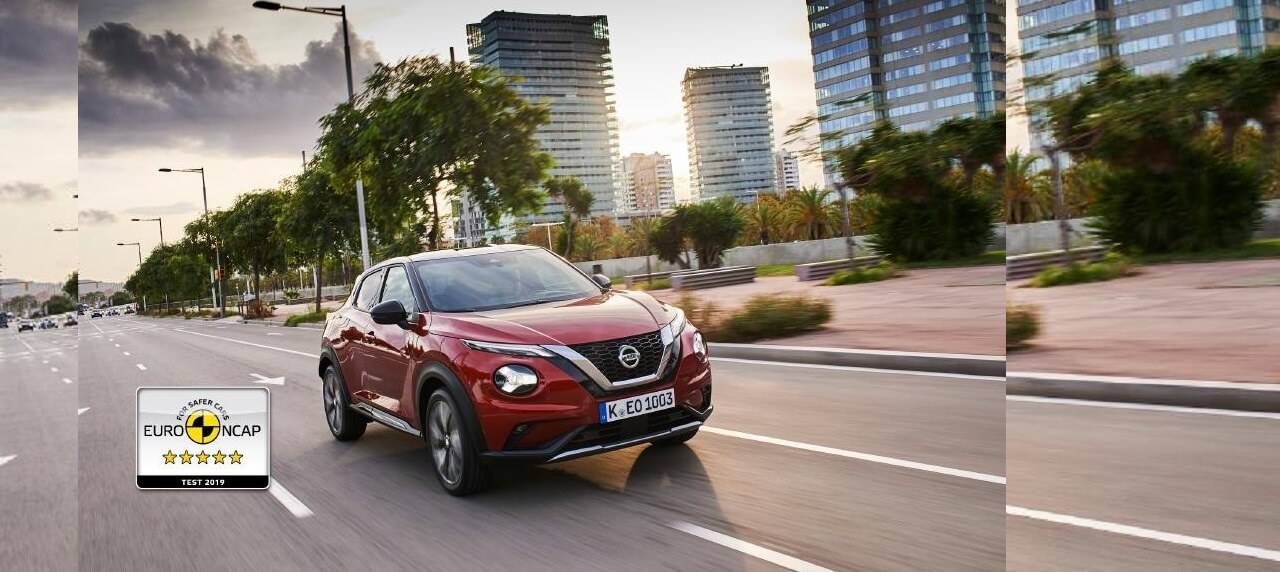 The 2020 Nissan Juke is the first of the model's second generation. Already touted as having vast improvements over its predecessor when it launched back in September, it appears that the new model is far superior in the safety department as well.
After conducting a barrage of crash tests, the European New Car Assessment Program (Euro NCAP) awarded five stars to the 2020 Nissan Juke, praising its strength and class-leading accident prevention technology.
Euro NCAP scored the new Juke 94 percent for Adult Occupant Protection, 85 percent for Child Occupant Protection, 81 percent for Vulnerable Road Users, and 73 percent for Safety Assist. These scores put the Juke in a good position against its peers in the small SUV class.
The 2020 Juke manages these high scores with the use of advanced reinforced structure built with ultra-high-strength steel employed in certain areas to "improve rigidity while allowing the force of an impact to be absorbed and dissipated before reaching the passenger safety cell."
The stronger metals also allowed Nissan to reduce the size of pillars in critical areas, helping improve visibility and reduce blind spots. The noticeably slimmer yet stronger A-pillars between the windshield and door frames is a prime example.
Comparatively, the outgoing Juke only managed 87 percent for Adult Occupant, 81 percent for Child Occupant, 71 percent for Safety Assist, and a dismal 41 percent for Vulnerable Road Users.
Nissan attributes the jump from 41 percent to 81 percent in Euro NCAP's Vulnerable Road Users category to the incorporation of active safety assistance systems such as Intelligent Emergency Braking, a system that automatically applies the brakes if it detects that a collision with a vehicle, pedestrian or cyclist is inevitable. The Intelligent Emergency Braking feature comes standard across the range of the 2020 model Nissan Juke.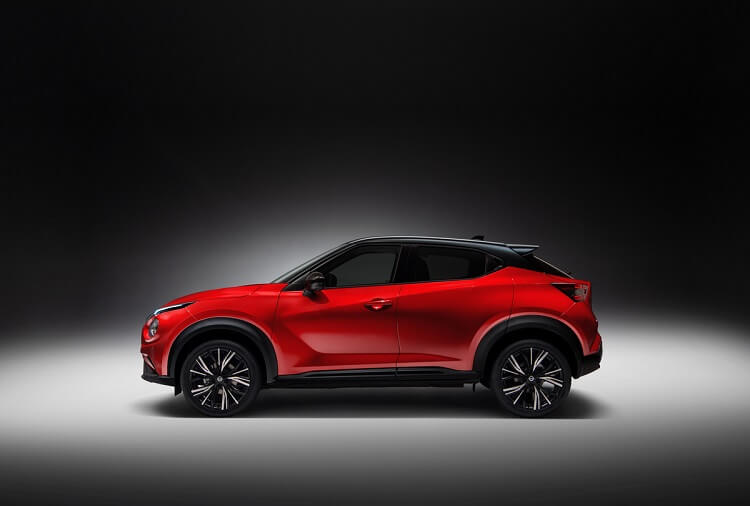 As for the improvement in the Safety Assist category, credit goes to the comprehensive Nissan Intelligent Mobility suite installed in the new Juke, such as the Nissan ProPILOT, Blind Spot Intervention and Rear Cross Traffic Alert. These advanced driving assistance systems are available in the Juke's higher grade versions.
"We're so proud to have been awarded the highest safety rating from Euro NCAP," said Marco Fioravanti, Nissan Europe's Vice President of Product Planning. "The use of advanced materials, including high-strength steel, and Nissan Intelligent Mobility technology means we can offer a fun, agile drive with enhanced all-round protection."
Nissan promises that the 2020 Juke will arrive in the Philippines sometime this year.