Nissan to Highlight 'Omotenashi,' Future of Mobility at CES 2020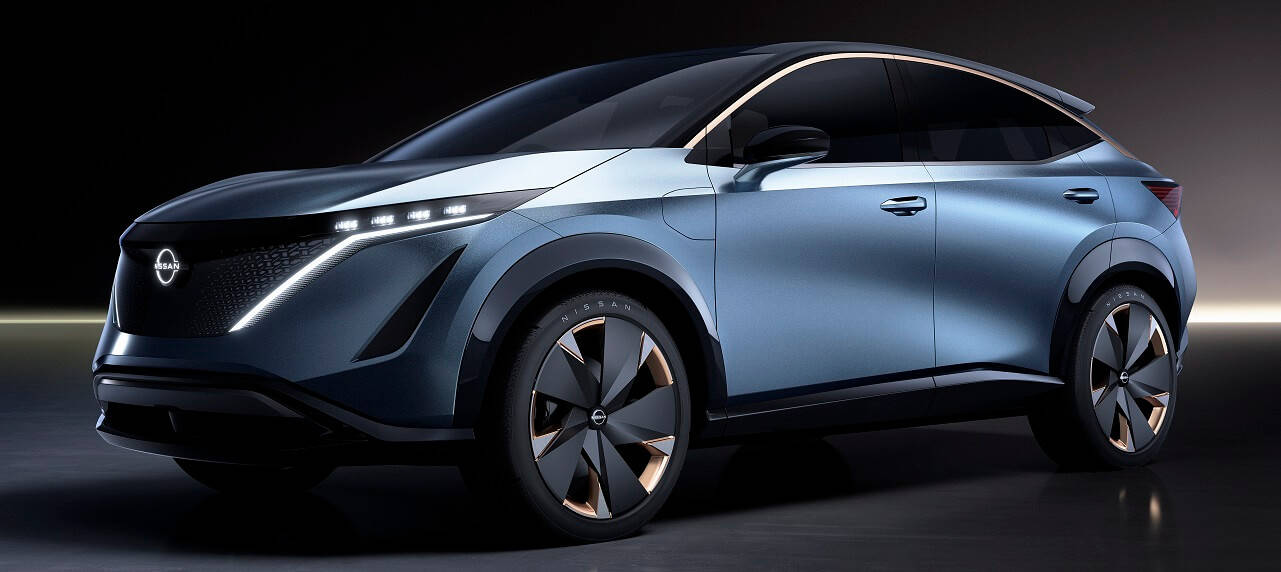 Looks like Nissan has big plans for CES 2020, as two of its major campaigns—omotenashi, and future of mobility—will supposedly "come to life" through a series of "immersive and spirited exhibits."
These exhibits include the Nissan Ariya Concept, the e-NV300 electric ice cream van, and a ProPilot-equipped golf ball that always finds the hole.
©global.nissannews.com
The Ariya Concept, first unveiled at the Tokyo Motor Show last November, is a crossover electric vehicle (EV) equipped with twin electric motors and aesthetics that usher in the brand's new design direction. The Concept features an upscale and spacious cabin, high-tech gadgetry, powerful acceleration, and a suite of advanced driver assistance technologies that fall under Nissan Intelligent Mobility.
©global.nissannews.com
Nissan partnered with Mackie's–an ice cream brand in Scotland–in launching an all-electric zero-emission concept car for the United Kingdom's 'Clean Air Day' last June 20. Based on the e-NV200, Nissan's electric commercial van available in Europe, the e-NV300 van comes with the same 40 kWh (54 hp) electric motor as the former. Customized to serve an ice cream vendor's unique needs, the electric van comes outfitted with a swing-open shelving panel, freezer space, drinks fridge, and soft-serve ice cream dispenser.
©global.nissannews.com
The ProPilot golf ball uses tech similar to Nissan's ProPilot 2.0 system that allows it to follow a preset route toward its destination. According to Nissan, "the ball navigates its way across the green and into the cup on the first putt, providing a stress-free golf experience."
Guests of Nissan's booth at CES 2020 will also be treated to an omotenashi experience, which symbolizes true Japanese hospitality. "The booth features exhibits that engage all five senses and show how advanced vehicle technologies can power and add excitement to everyday life," Nissan describes.
Aside from the three headliner displays mentioned above, Nissan's booth will also feature Nissan's new Formula E and the Nissan LEAF e+ electric vehicles, and acoustic meta-materials that the brand is developing to give its future cars a quieter cabin. Nissan also allows visitors to take their selfies "at the speed of Nissan's Formula E race car."
Earlier this month, Nissan Motor Co., Ltd. announced the inauguration of its new CEO, Makoto Uchida.
Nissan's presence CES 2020 makes it appear that Japanese brand is trying to reconnect with its roots, after years of trying to chase its global dreams and failing miserably in the process.
CES 2020 will take place from January 7 to 10 at the Las Vegas Convention Center in Las Vegas, Nevada.
©global.nissannews.com
Car Articles From Zigwheels
News
Article Feature
Advisory Stories
Road Test