5 Binge-Worthy Shows on Netflix for Car Nuts
The month-long enhanced community quarantine (ECQ) has forced many automotive aficionados to hole up on their couch, far from the reaches of the four-wheeled civilization they have grown to love. Of course, these are the days of the internet, so even if you're detached from the physical world, there's plenty in the virtual realm to sate your craving for all things auto.
As everyone does their best to keep safe from the risks and ravages of the Covid-19 virus, there's no better time than now to do some 'Netflixing and Chilling,' so to speak. With that in mind, here are the best car shows you can find on the popular streaming app.
Car Masters Rust To Riches
A Netflix original—meaning you won't find any other (legal) means to watch the show—focuses on a car custom shop in Temecula, California called Gotham Garage that tries to do a little bit of alchemy and turn rust into gold. The stars of the show start off by picking a USD 1,000 (approx. PHP 51,435.00) rust bucket classic, and attempt—through a series of customizations, sales, and trades—to turn that initial investment into a six-figure final payoff.
As you can imagine, the protagonists go through a lot of trials, tribulations and frustrations along the way, compelling anyone who watches the show through to the end to question themselves, "Was it all worth it?"
Nevertheless, the show is a must-see for those in the car selling/trading business, as there's plenty of tips and tricks to be learned.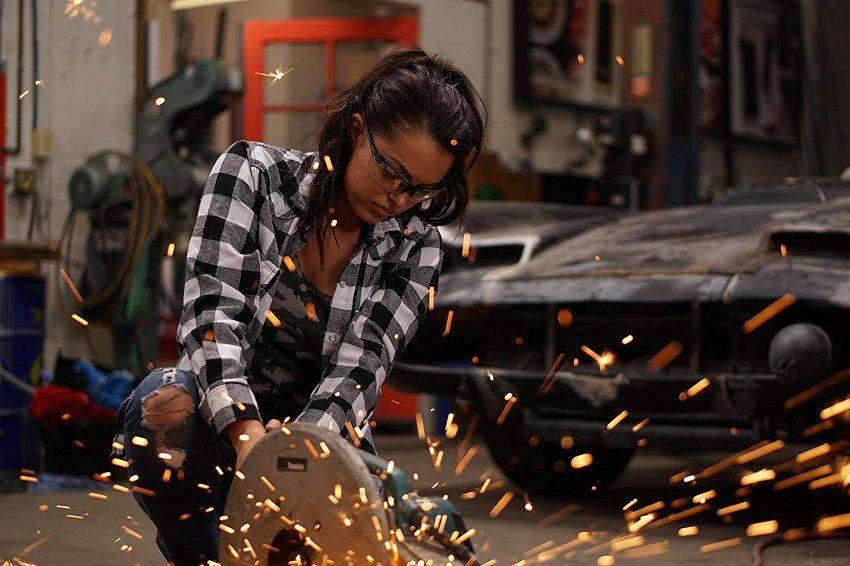 netflix.com
Even if car sales isn't your cup of tea, the show's resident female mechanic,
Constance Nunes
, will give you plenty of reasons to stick around.
Fastest Car
Fastest Car
is one of the first automotive shows produced by Netflix, and it was an instant hit when it came out in 2018. Described as a reality show that pits exotics vs. sleepers in a short drag race, this is the one show that actually
puts the drivers on the spotlight instead of the cars
, revealing what goes on when they get behind the wheel and attempt to control some of the fastest vehicles known to man.
Some of the speeding ticket magnets that appear on the show include a Ferrari 488, Dodge Viper, Lamborghini Aventador, Ford GT, and McLaren MP4. And that's just on the first season alone. The show became so popular that Netflix saw the need to produce a second season, with a third reportedly underway.
Hyperdrive
What makes this one different from the others? Think American Gladiator or American Ninja Warrior, but with gorgeous fast cars as contestants. The new series from the streaming service takes 28 drivers to a 100-acre facility that houses multiple obstacle courses, cramming "all the different competitive car events into one competition" and making the drivers undergo never-before-seen challenges, such as a teeter-totter and a slide rail.
"Elite street racers from around the world test their limits in supercharged custom cars on the biggest, baddest automotive obstacle course ever built," goes the Netflix synopsis for the show.
The first season of the show comprises 10 episodes, with each episode having a run time of 44 to 51 minutes. The contestants, men and women, hail from different parts of the world and come from different disciplines including motorsports, drag racing, drifting, and more, in an attempt to best each other and be crowned Hyperdrive Champion.
Comedians In Cars Getting Coffee
This show is all about—well— comedians in cars getting coffee. As perhaps the only entry on this list that tells you everything you need to know with the title alone, this show is less about the cars and more about the laughs.
Produced by Jerry Seinfeld of Seinfeld fame, the show combines the famous comedian's two passions—driving around in his expensive and exotic vehicles (he owns a fleet of them), and coffee. Of course, having one of his famous funnymen friends along for the ride doesn't hurt one bit.
An avid Porsche lover, some of Jerry Seinfeld's most noteworthy cars that you can expect to see on the show include a 1986 Porsche 959, 1973 Porsche 911 Carrera RS, 1970 Porche 911S, and 1966 Porche 356 SC Cabriolet. Eddie Murphy, Ricky Gervais and Miranda Sings count themselves among the show's more memorable guests.
The Road To Love
This Colombian telenovela gives you your dose of testosterone entertainment with a little kilig on the side. Appearing on Netflix last December, the story of The Road To Love revolves around the Briceños, a family of macho truck drivers, and their youngest member, Chiqui, their teenage daughter who becomes pregnant at 16 and gets thrown out of the family by the patriarch. But when a loan shark tries to confiscate the Briceños' beloved semi, Chiqui steps in and makes a bold bet to try and keep the truck and win back her father's approval in the process.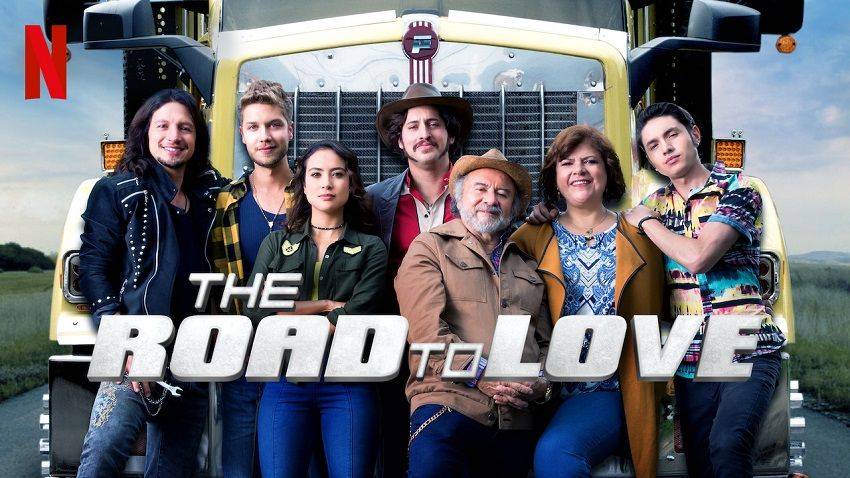 netflix.com
Of course, as this is a telenovela, there's the unavoidable love angle involved, so if you want a car show that you can enjoy with the significant other, this is easily the compromise you've been looking for.
We're now at the second week of ECQ, which hopefully works so we can all get back to normal. For sure, automotive events are going to come up one after the other after so many of them have been cancelled or postponed. Until then, let these Netflix shows tide you over. Stay home and keep safe!
Also Read
Netflix Releases Trailer for Obstacle-Themed Auto Show 'Hyperdrive'
Car Articles From Zigwheels
News
Article Feature
Advisory Stories
Road Test