50 Years: Evolution of the Toyota Hilux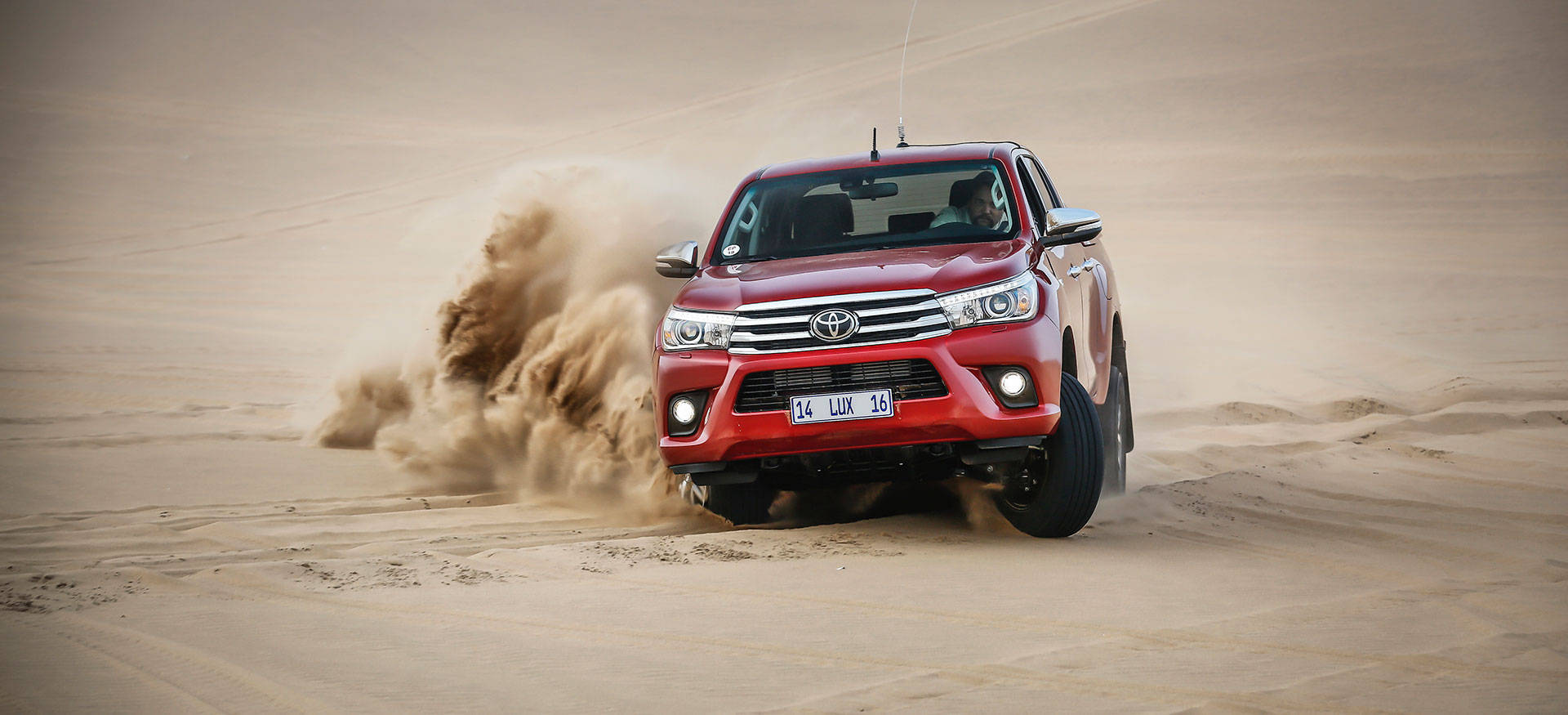 You'll know that a certain vehicle has had a good run when it managed to withstand the test of time. Toyota's pickup truck, the Toyota Hilux, is one of the vehicles that has and will continue to have a good run in the automotive industry. It wouldn't be around for 50 years if it wasn't a global hit. With that, let's look at the evolution of the Toyota Hilux.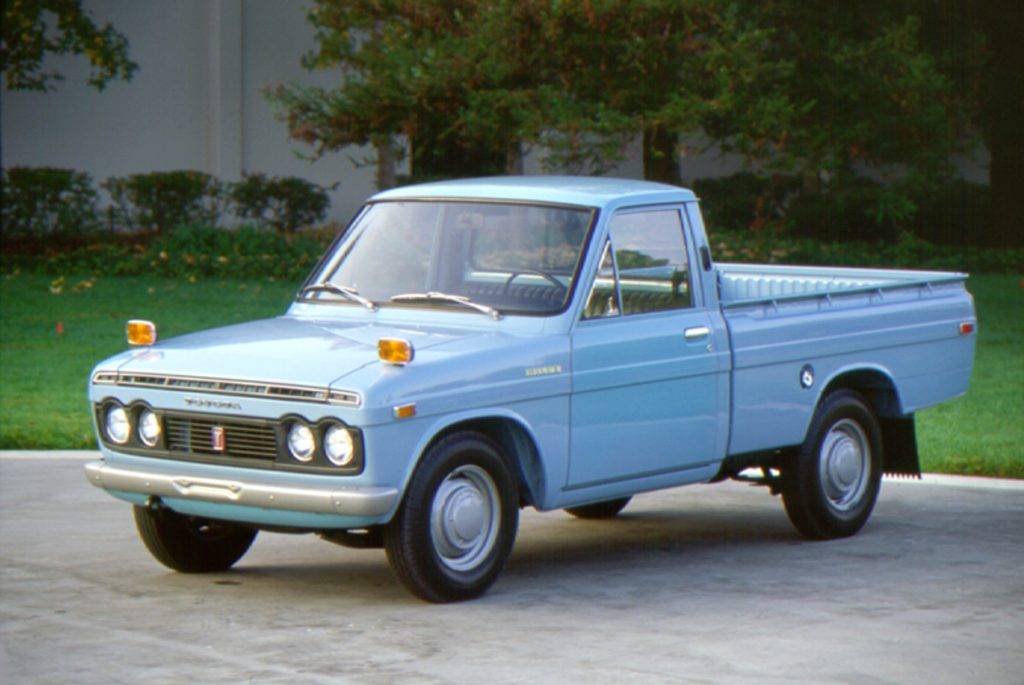 First-generation Hilux (1968 – 1972) Toyota introduced the Hilux in March 1968 and it was develop and manufactured by Hino Motors, Ltd. The name "Hilux" is a wordplay of "high" and "luxury." It is equipped with a 1.5-liter engine that delivers 69 hp and it is connected to a four-speed manual transmission. The first-generation Hilux can accommodate up to three occupants and it has a payload capacity of 1,000 kg. Three years after its debut, the Hilux's 1.5-liter power unit is replaced with an 83 hp 1.6-liter engine.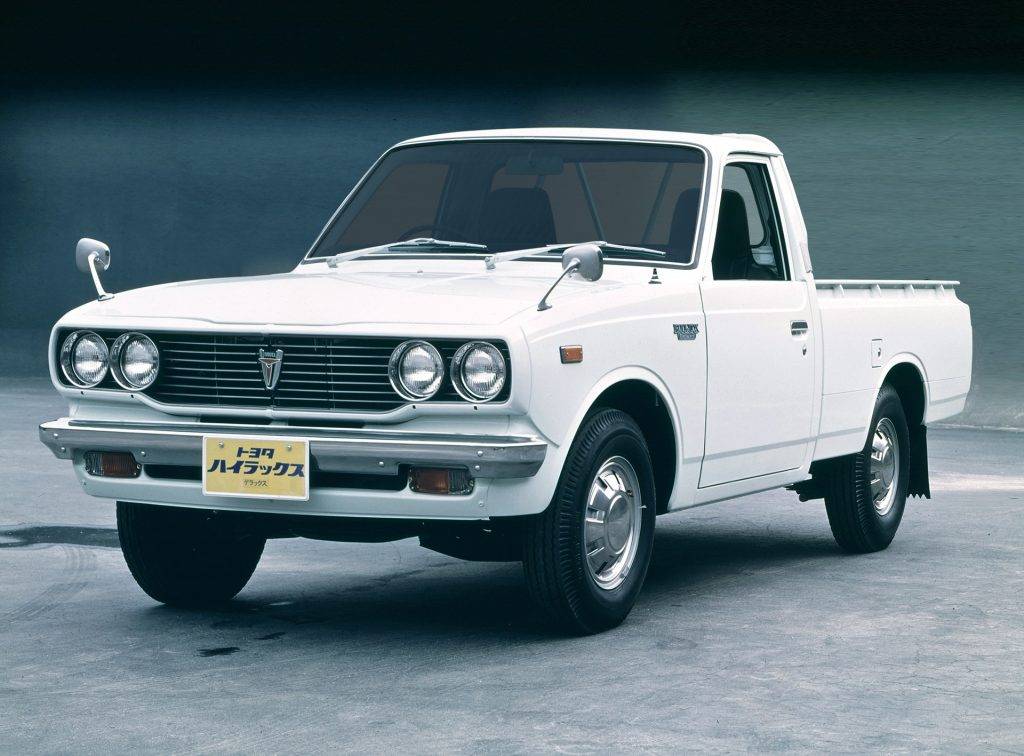 Second-generation Hilux (1972 – 1978) This Hilux was launched in May 1972 and it features significant design updates with carry-over engines. Toyota debuted a new variant of the Hilux dubbed as "Highway." It comes with a 2.0-liter 105 hp engine that's mated to a three-speed automatic, a first for the Hilux. The Hilux also beefed up its safety features as it has servo-assisted dual brake master cylinders and load-sensing brake proportioning valves.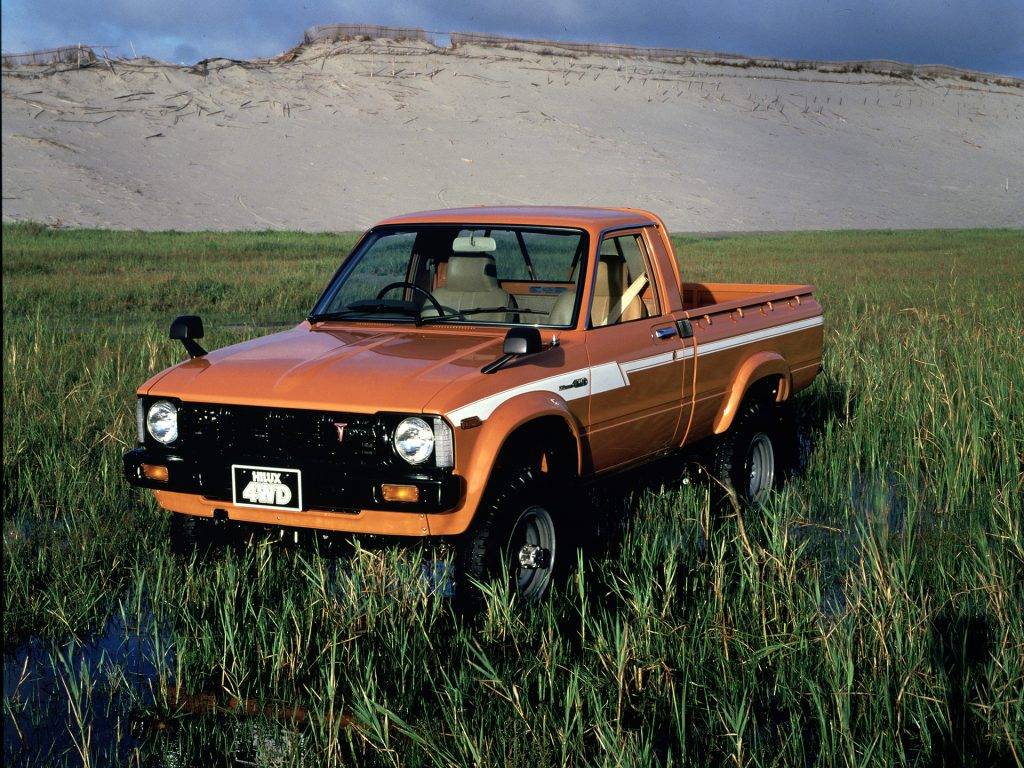 Third-generation Hilux (1978 – 1983) The third-generation Hilux was born in September 1978 and Toyota claims that it features a sedan-like ride comfort. Toyota introduced a new top-of-the-line variant, the Super Deluxe model which comes with a larger interior space. In October 1981, Toyota debuted a double-cab Hilux with two rows of seats.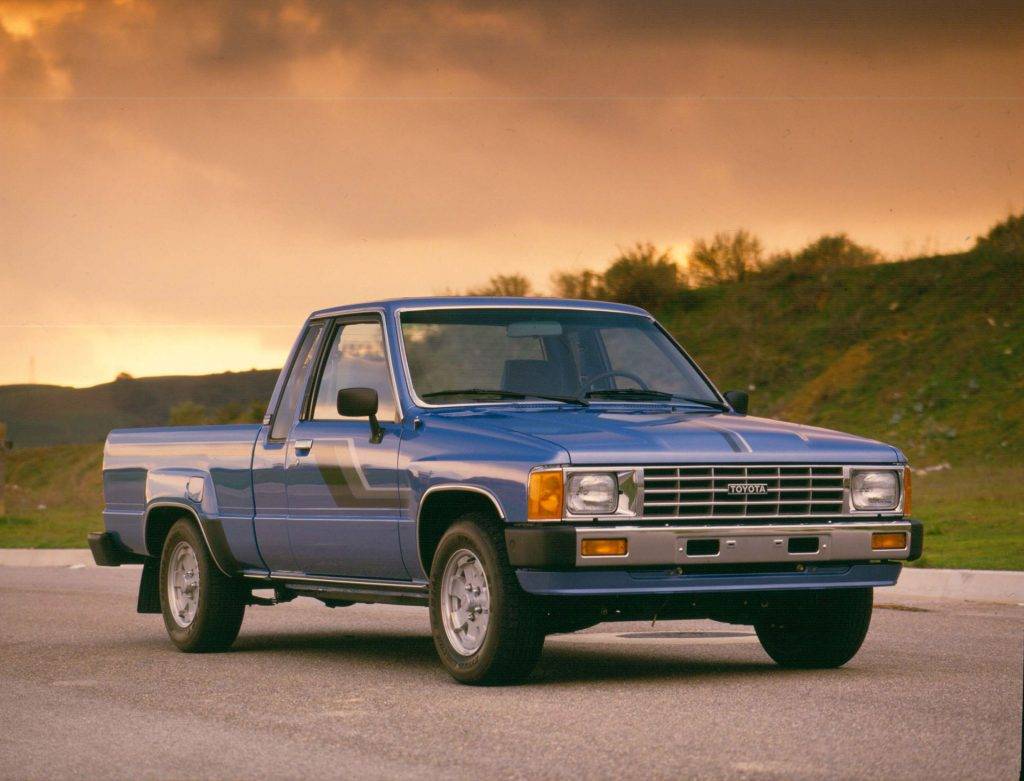 Fourth-generation Hilux (1983 – 1988) Released in November 1983, the fourth-generation Hilux comes with a new exterior and interior design. It has a wide range of engine options ranging from a 1.6-liter and a 1.8-liter gasoline. It also has a 2.2-liter and 2.4-liter diesel engines. The four-wheel-drive Hilux is powered either by a 2.0-liter gasoline or a 2.4-liter diesel.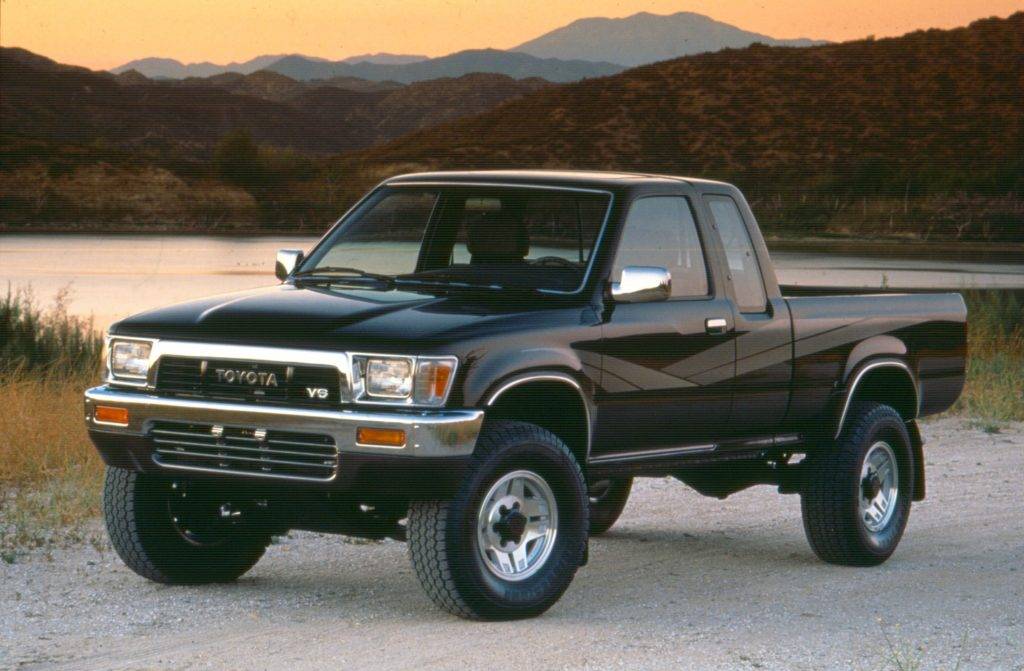 Fifth-generation Hilux (1988 – 1997) Toyota released the fifth-generation Hilux in September 1988. This is the second longest running generation Hilux model.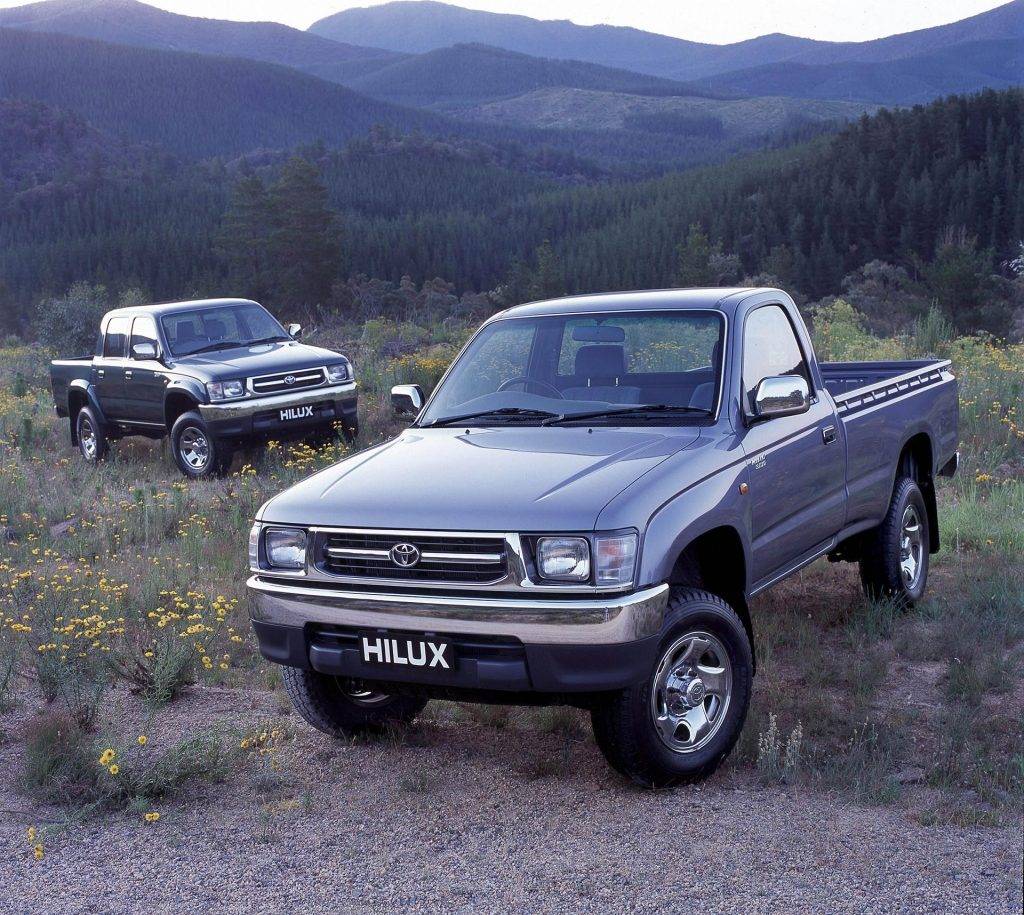 Sixth-generation Hilux (1997 – 2004) This Hilux is launched in September 1997. It has two body types that are specifically designed for business and "personal sports pickup." It is available in either two-wheel-drive or four-wheel-drive.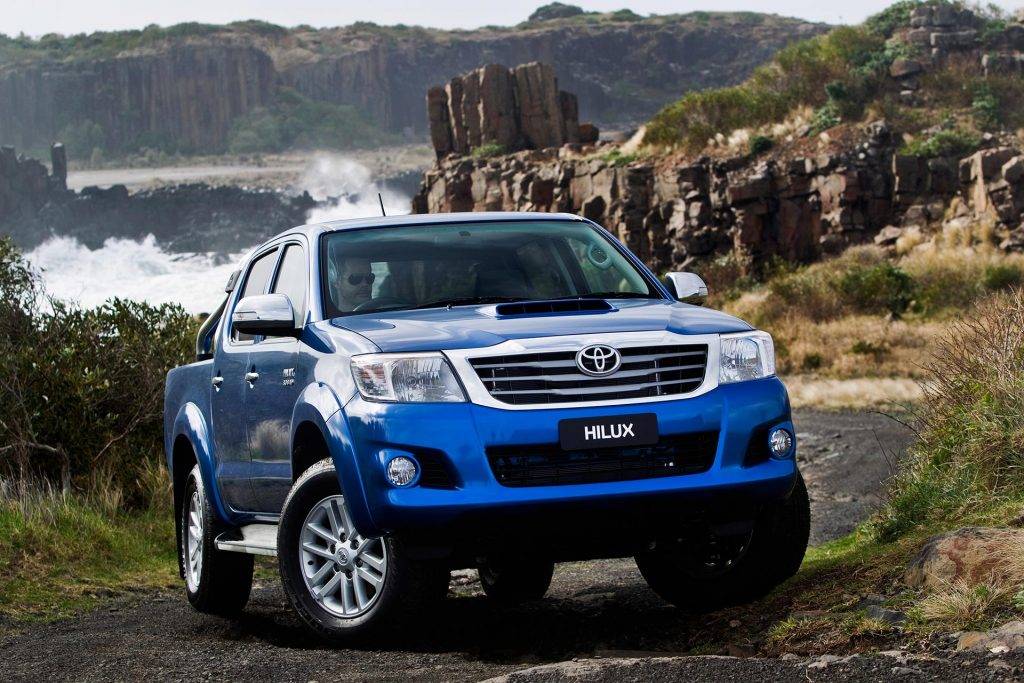 Seventh-generation Hilux (2004 – 2015) Toyota launched the seventh-generation Hilux in August 2004 and it is sold in over 140 countries. This is the first Hilux to not be produced in Japan. The bulk of production is in Thailand, South Africa, and Argentina.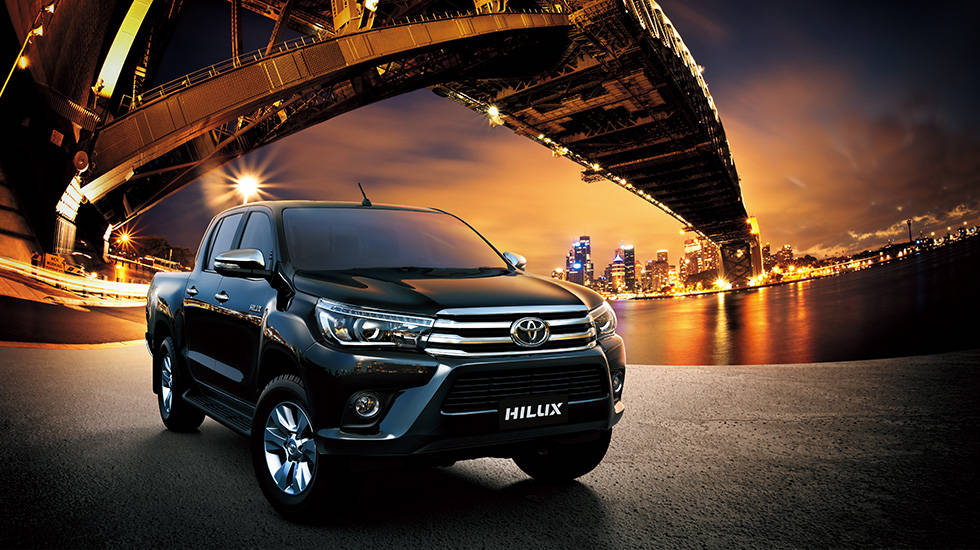 Eight-generation Hilux (2015 – present) The eight-generation Hilux is introduced in May 2015. Toyota said that this Hilux is designed to deliver improved ride comfort and safety. It also has an enhanced off-road performance due to the upgraded leaf spring suspension and shock absorbers. It is equipped with a 2.8-liter diesel engine that produces 175 hp and 450 Nm of torque. The engine is connected to a six-speed automatic transmission.