Top 5 Most Fuel-Efficient Pickup Trucks in the Philippines 2018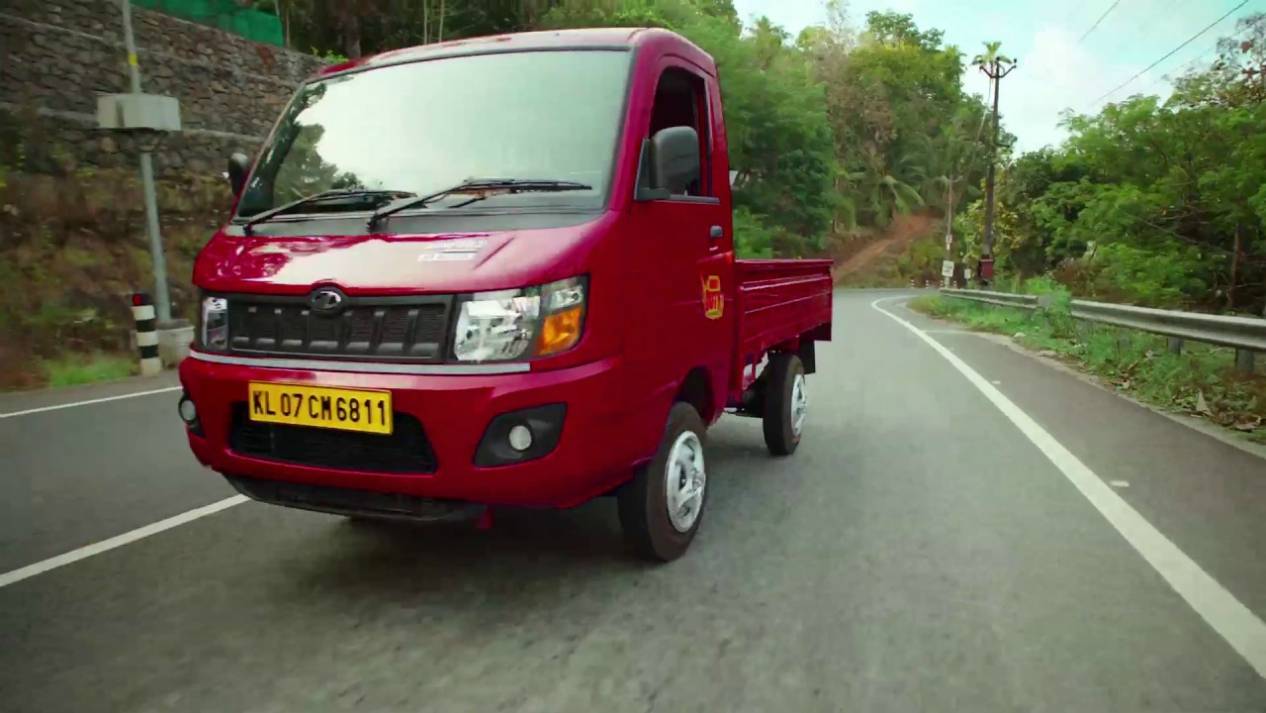 Pickup trucks may not be the most fuel-efficient vehicles today, but that doesn't mean there are those rare ones that offer great mileage as well.
The recent Department of Energy's (DOE) Fuel Economy Run last November 20-22, 2017 at Clark Pampanga proves just that. The results showed several pickup trucks made it to the most coveted list, and surprise, surprise: the number one ranker isn't even considered part of the "mainstream brands" we have today.
Here are the top five ones that made it to DOE's list:
5. Ford Ranger (Automatic) 17.19 km/l
Ford Ranger's fuel engine keeps getting better and better, with an extra 10hp of power and 10Nm of torque that gives its fuel efficient, 2.2L TDCi engine "more grunt than ever." Originally used from 1958 to 1960 by the short-lived Edsel department on its Edsel Ranger (base-trim) model line, we don't need to tell you that it's one of the toughest, bad-ass, pickup trucks we have today, right? Right.
4. Nissan Navara (Automatic) 17.80 km/l
The Navara is good-looking as well as fuel-efficient, and its tough design, excellent towing capacity, and comfortable cabin all the more cements its place as one of the bestselling pickup trucks in the country today.
This car has good road manners for those daily trips around the metro, but it's also capable of pulling in the heavy load for you when you need it. Here's a tip: it does better if you place something heavy on the tray, since its revised rear dampers and springs can make driving a bit firm, especially the rear suspension.
3. Mitsubishi Strada (Automatic) 18.90 km/l
It's an "everyday pickup truck" that deserves to be in this list, since its continuous upgrades, downgrades, and improvements over the past 40 years has made it more fuel efficient than ever.
Mitsubishi Strada or Triton actually has lesser gears compared to Montero Sport, but this feature actually maximizes its engine power and improves fuel economy. Its hydraulic assist is also lighter compared to other pickup trucks, making it sip lesser fuel in the process.
2. Suzuki Super Carry Pickup (Manual) 19.19 km/l
The "David among Goliaths" in the country's automotive industry, the Suzuki Super Carry is a pickup / mini utility vehicle that offers an impressive fuel efficiency rating that more than matches an effective towing and carrying punch. Meant for small- to medium-sized businesses, its laid-back, no-nonesense facade offers reliability and proven performance without wasted fuel.
1. Mahindra Supro Pickup (Manual) 22.52 km/l
Mahindra Supro may not be something of a household name, but  don't be fooled--this is one tough contender that you should definitely take seriously.
Yes, it may only be as big as two tricycles placed together, but it can still fit in an entire basketball team (and their mascot) without any problems at all. It also has more payload, with an engine displacement that's as small as one liter of cooking oil. The result: superb fuel efficiency consumption rate that beats out all the other mainstream brands down to one big, juicy pulp. Impressive, to say the least.
Updated on July 22, 2020 by Gail Alcabaza