1k MMDA Personnel, Volunteers to Man Feast of Black Nazarene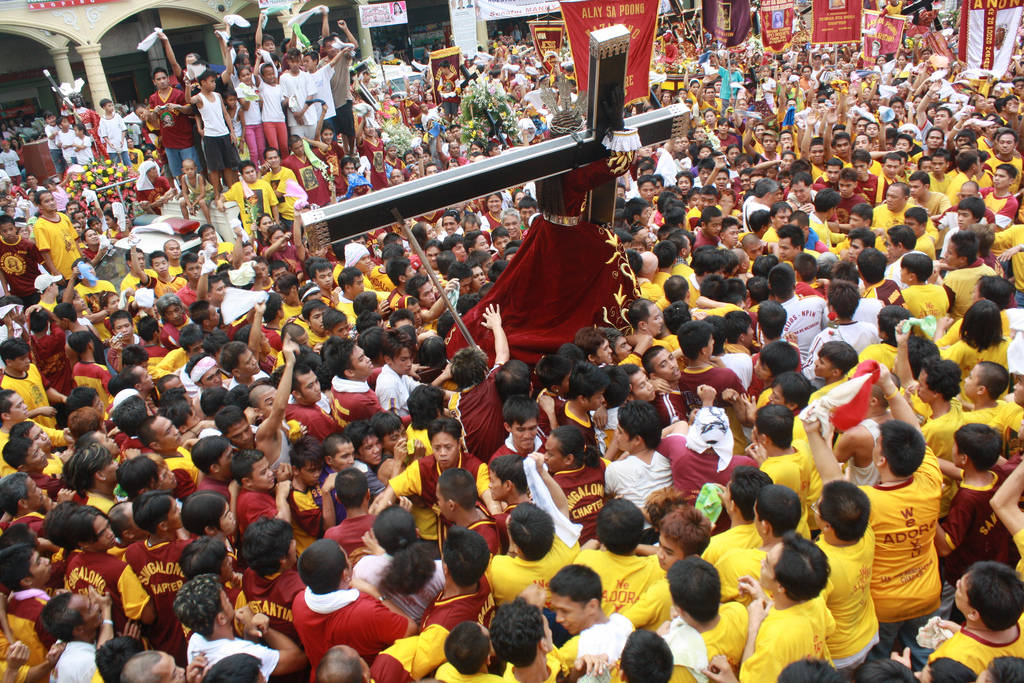 Some 1,000 personnel from the Metropolitan Manila Development Authority (MMDA) are to be deployed to ensure a peaceful and organized celebration of the 2020 Traslacion of the Black Nazarene. The 1,000-strong contingent, MMDA Chair Danilo Lim said, are fromMetro Public Safety Office (MPSO), Traffic Discipline Office, Metro Parkways Clearing Group, Sidewalk Clearing Operations Group. These are all tasked to assist the police, concerned government agencies and local government of Manila in maintaining order during this year's annual religious activity. "Our action plan is already in place. Aside from manpower, ambulances, road emergency vehicles, traffic mobile cars, and other necessary equipment will also be dispatched," Lim said.
©facebook.com/GeneralDannyLim

He also said that the volunteers have also committed to help for this year's Traslacion and will be working together with with MPSO in rendering first-aid treatment to devotees and providing rescue and emergency response when needed. Michael Salalima, concurrent Chief of Staff, Office of the General Manager and Focal Person for Disaster Risk Reduction and Management, noted that tents, plastic barriers and fences are currently being installed at Quirino Grandstand in Manila City where several activities would happen. The annual Traslacion include "Pahalik" or kissing of the Black Nazarene image, procession of Black Nazarene replicas, Vigil, and Eucharistic Celebration. "We are now installing barriers for the traditional "Pahalik" as crowd control measure and help bring order during the queuing of devotees," Salalima claimed.
From Wikimedia Commons, for illustrative purposes only

Lim has ordered the clearing of the procession's route of obstruction and debris for the safety of the devotees. On January 9, several roads in Manila will be temporarily closed to vehicular traffic for the procession. The route of the Traslacion will start at Quirino Grandstand, Katigbak Road thru Padre Burgos St., Finance Road thru Ayala Boulevard, Palanca St., Quezon Boulevard, Arlegui St., Fraternal St., Vergara St., Duque de Alba St., Castillejos St., Farnecio St., Arlegui St., Nepomuceno St., Concepcion Aguila St., Carcer St., Hidalgo thru Plaza Del Carmen, Bilibid Viejo thru Gil Puyat, JP De Guzman St., Hidalgo St., Quezon Boulevard, Palanca St. thru under Quezon Bridge, Villalobos thru Plaza Miranda and end in Quiapo Church. Street sweepers and road clearing group members will be positioned at the tail of the procession so they can immediately clear roads of all types of clutter. Also read: MMDA tells public: please cooperate on traffic adjustments during SEA Games
MMDA Needs 300 New Traffic Enforcers
No Number Coding for Prov'l Buses over Xmas Holidays