Aspiring lawmaker seeks exemption of partially vaccinated from 'no vax, no ride' policy
An aspirant for a legislative seat at the House of Representatives is urging the Department of Transportation (DOTr) to exempt the partially-vaccinated in the "no vaccination, no ride" policy that was implemented since Monday this week.
KEY TAKEAWAYS
Who is pushing for the exemption of the partially-vaccinated to be allowed in public transport?
It is Akbayan second nominee RJ Naguit.
Aside from that what is the partylist asking the government to boost the vaccination drive?
The group is asking for incentives, such as fuel and transportation subsidies.
In a statement, Akbayan Partylist second nominee Dr. RJ Naguit noted that those who already received the initial dose of the vaccine against COVID-19 are "on the path to full vaccination."
"The commitment to keep themselves healthy and safe is there. As such, it is only fair that as they wait for their second doses, they are not deprived of essential services like public transportation," Naguit was quoted as saying.
"While we support policies that aim to protect the public, especially the unvaccinated from the pandemic, these regulations must be reasonably practical and responsive to the people's concrete realities and experiences," he asserted.
Further, Naguit reiterated Akbayan's call to the government to boost its vaccination drive by providing incentives, such as fuel and transportation subsidies.
"Let us reframe our approach to our health and safety protocols. Instead of punishing the unvaccinated by denying them access to services, let us show to them what they stand to gain if they decide to get vaccinated," he said.
"Hirap na hirap na ang ating mga kababayan. Huwag na natin dagdagan pa ang kanilang kalbaryo (Our countrymen are already struggling. Let us not add to their calvary). Our health and safety policies, if they are to work, must be enforced with empathy, practicality and humanity," Naguit said.
"Lagyan naman ng puso at pagkamakatao ang ating polisiya (Let's put heart and humanity in our policy), he added.
Meanwhile, DOTr Assistant Secretary for Communications and Commuter Affairs Goddes Hope Libiran reiterated the exemptions in the policy.
"Kung ikaw ay may medical condition (if you have a medical condition) that prohibits you from being vaccinated, all you need to do is present a medical certificate. Kung nakaka-first dose ka pa lamang, o kaya naman ay unvaccinated, ngunit essential ang iyong lakad — halimbawa, may medical check-up, medical examination, o kaya naman ikaw ay magta-trabaho, bibili ng essential goods, mag-a-apply ng lisensya, passport, etc., you need to present proof na ikaw eh talagang doon papunta, gaya ng ID na magpapatunay na ikaw ay empleyado doon, o kaya naman medical appointment, certificate/appointment from the company na may interview or exam ka (If you just had your first dose, or is unvaccinated, but need to attend to something that is essential — for example, a medical check-up, medical examination, or you are going to work, buy essential goods, apply for a license, passport, etc., you need to present proof that you are actually going there, such as a company ID that will prove your employment there, a medical appointment, a certificate/appointment from the company with which you have an scheduled interview or exam) or health pass from the barangay that you will obtain essential goods, among others, all you need to do is present a medical certificate," she told reporters.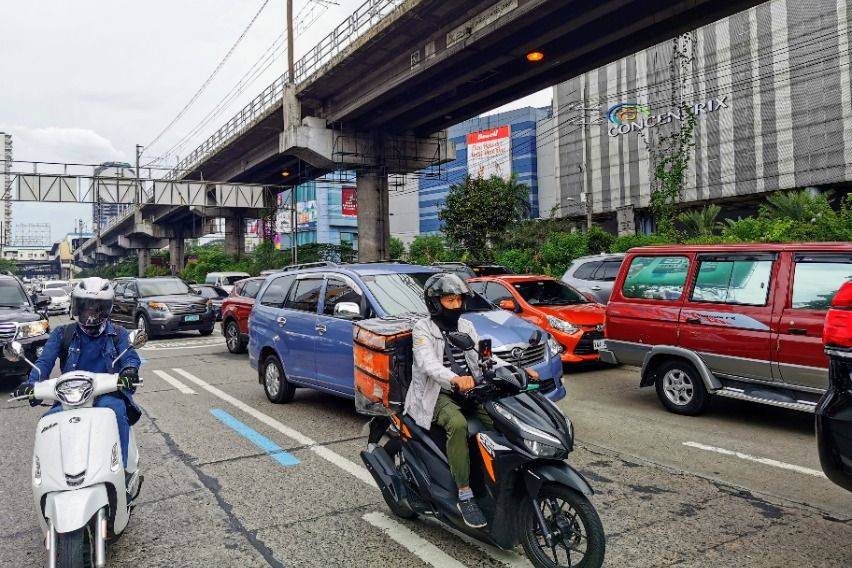 "Kung lahat na lamang po ay papayagan nating lumabas, mababalewala ang ating mga pinaghirapan (if we just let everyone out, all our efforts will go to waste)," she added.
Moreover, Libiran said that the "public health policy is being implemented with the foremost objective of protecting our commuters."
"We genuinely see it as a way to provide the unvaccinated with the necessary protection and safety, given that they are more vulnerable or susceptible to COVID, as medically asserted by the DOH and the WHO," she noted.
Photos from Ruben D. Manahan IV, Doc RJ Naguit Akbayan and Asec Goddes Hope Libiran FB pages
Also read:
'No vax, no ride' policy earns cheers, jeers from lawmakers, stakeholders
Taguig City adopts MMDA resolution for limited mobility of unvaxxed
PUV Drivers, Passengers Urged to take Safety Measures Vs Covid-19