Taguig City adopts MMDA resolution for limited mobility of unvaxxed
The City government of Taguig announced that it has adopted the resolution of the Metropolitan Manila and Development Authority (MMDA) that regulates the mobility of those who are not inoculated with the COVID-19 vaccine.
KEY TAKEAWAYS
What did the Taguig City government do to restrict the movements of those who are not vaccinated?
It has adopted the MMDA 22-01 that limits the movements of those who are not yet inoculated.
What will the citywide regulation focus on?
It will focus on on areas with a high possibility of COVID-19 transmission such as public transportation and closed spaces, among others.
In a statement, the city said that its Safe City Task Force has issued Advisory No. 62 to effectively implement the MMDA 22-01.
Taguig City Mayor Lino Cayetano said the adoption of the resolution was made primarily "to save lives and livelihood."
"Unvaccinated individuals are at a higher risk if infected with the COVID-19 virus. The regulation of the mobility of this vulnerable segment of the population is also a better alternative to a total lockdown that affects the entire economy," he explained.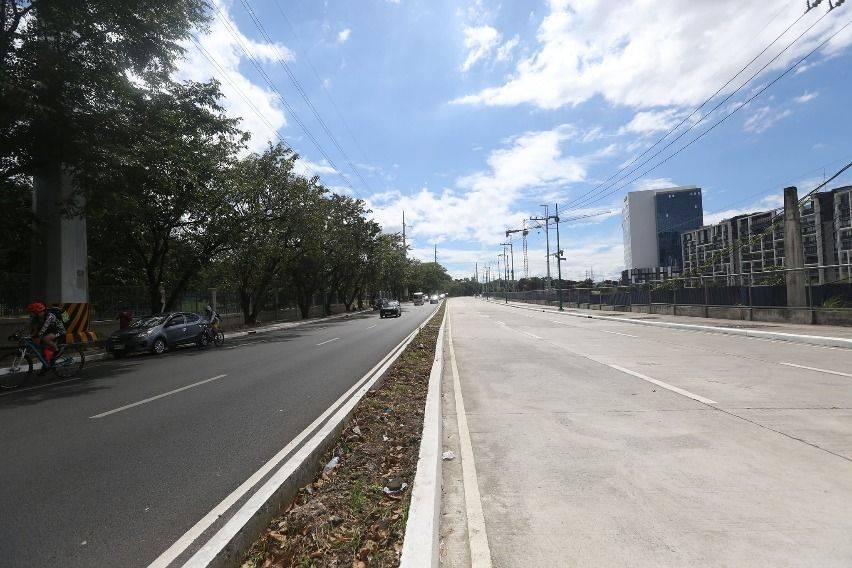 The enforcement of the city-wide regulation will focus on areas with a high possibility of COVID-19 transmission such as public transportation and closed spaces, and areas which have seen increased COVID-19 cases and low vaccination rates.
Further the City government "enjoins the private sector to help by checking its employees' vaccination status."
Based on the resolution approved by the Metro Manila mayors, unvaccinated individuals are prohibited "domestic travel via public transportation by land, sea, and air except for the procurement of essential goods and services such as, but not limited to, food, water, medicine, medical devices, public utilities, and energy, work, and medical and dental necessities subject to the production of proof to support and justify such travel."
They also are not allowed to dine in food establishments (indoor or al fresco), leisure and social trips to malls, hotels, event venues, sports, and country clubs, and similar facilities.
However, everyone is still allowed to conduct individual outdoor exercise regardless of vaccination status, age, or comorbidities.
Those who wish to enter public and private establishments in Taguig City are required to present proof of vaccination and a valid government ID with picture and address.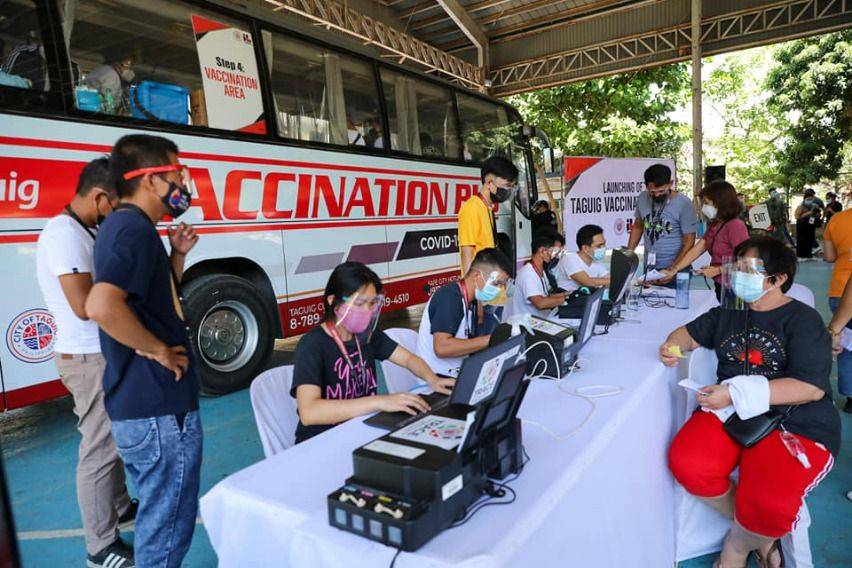 "We are working hand in hand with the National Government in implementing necessary precautions to cease the spread of the virus. In Taguig, we will continue to be aggressive in doing our vaccination. We strongly believe that this is our effective defense against the virus," Cayetano added.
The local government strongly encourages unvaccinated citizens to avail of the free vaccination provided by Taguig.
Photos from Taguig City Government Public Information Office, iLoveTaguig Facebook page
Also read:
NCR back to Alert Level 3 restrictions, transport sector to implement basic health protocols
DOTr eyes pilot run of full PUV passenger capacity in Metro Manila
PUV Drivers, Passengers Urged to take Safety Measures Vs Covid-19