Audi E-Tron Makes its Electrifying Debut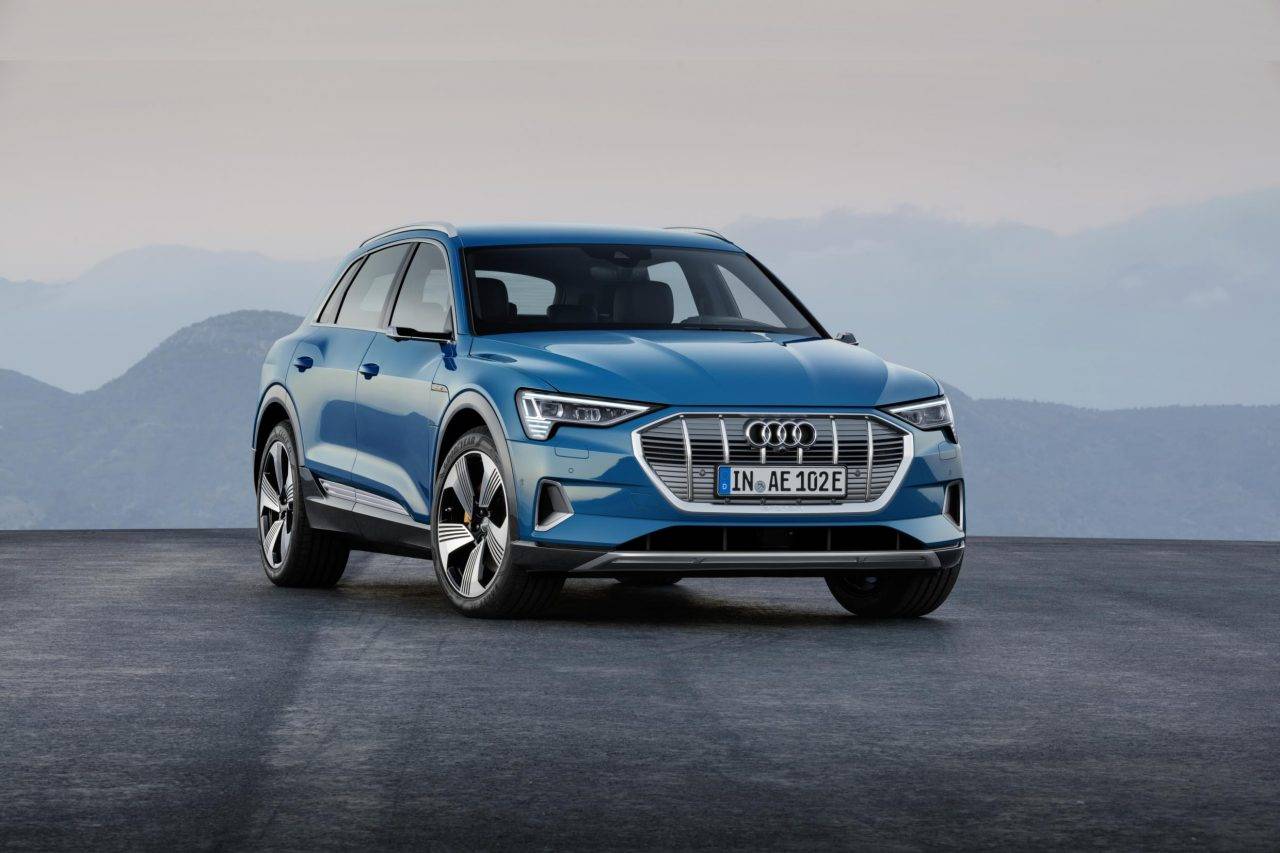 Audi has revealed its first fully-electric production model, the E-Tron. This electric vehicle (EV) is meant to open the door for the German automaker's new battery-powered Audi models. What's more interesting is that, the Audi E-Tron goes head-to-head with its rival, which is the Mercedes-Benz EQC.

The Audi E-Tron is equipped with two electric motors that generate a total power output of up to 402 hp and 664 Nm of torque. Audi says this German EV can go from 0 to 100 kph in 5.7 seconds and has a top speed of 200 kph. Aside from these notable power figures, the E-Tron can cover more than 400 km on a single charge. For those that like numbers, the E-Tron is 4,901 mm long, 1,935 mm wide, and 1,616 mm tall along with a wheelbase of 2,928 mm. It can accommodate up to five occupants and has a total luggage capacity of 660 liters, according to Audi.


The exterior of the E-Tron is unmistakably an Audi thanks to its singleframe octagonal grille. Speaking of which, the grille is largely enclosed and comes in "platinum grey"color, a feature that's specifically designed for Audi's electric model. It is also fitted with sharp-looking LED headlights integrated with E-Tron specific daytime running lights design.




As revealed earlier, the E-Tron will come with virtual side mirrors, which is integrated with a camera that transmits images to the high-contrast OLED displays inside the vehicle. The rear, on the other hand, comes with distinctive taillights that's seamlessly connected. The vehicle also gets a large bumper and a spoiler.




The E-Tron gets a high-tech cabin as seen on the two large touch response displays on the center console. It also comes with the Audi virtual cockpit that features high-resolution graphics and a screen specifically for the E-Tron's electric drive system.
Recommended Articles For You