Auto Expo 2020: Mahindra Funster Concept Glimpsed Ahead of Official Reveal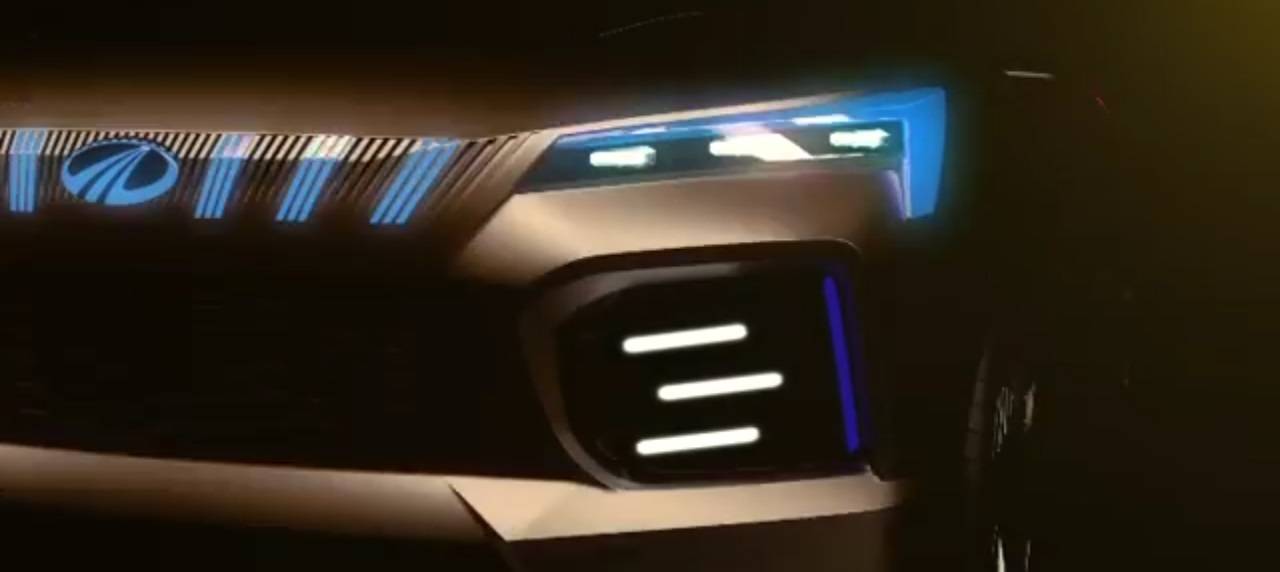 Right before its big Auto Expo 2020 reveal, Mahindra showed a teaser image of the Funster EV Concept, showing a mid-size electric two-door coupe-SUV that's believed to preview the upcoming second generation of the XUV500 crossover.
The Mahindra Funster Concept follows the company's latest design language, showcasing key aesthetic elements that will define the next generation of its flagship compact crossover SUV.
The Funster's looks mirror a lot of what's readily seen in the already available XUV300, its smaller sibling. Similarities include slim LED headlights, the signature 7-slot LED-lit Mahindra grille, eyebrow DRLs, flared wheel arches, prominent character lines, and turbine wheel design. Compared to the current XUV500, the Funster appears to have a more defined stance, a step-up in terms of design and aesthetics.
Most noteworthy about the Mahindra Funster Concept is its 0-100 kmh acceleration time of 5 seconds. This much speediness is made possible by high-capacity battery coaxing 312 hp out of the Funster's electric motor. Though not outwardly confirmed, The Funster is likely to be a four-wheel drive (FWD) vehicle. We will soon confirm this after the vehicle's big reveal at Auto Expo 2020, India's premier automotive event.
Unlike most concepts though, the Funster's production version is already underway, as the new XUV500 has been spotted on Indian roads during its recent test runs.
The new XUV500 will feature a new range of engines along with a complete redesign of the exterior and interior. The vehicle is expected to drop in India around the second half of the year.
Although the Funster Concept has been advertised as an EV, the production cars that it spawns will be powered by internal combustion engines (ICEs). They are expected to be a set of new 2.0-liter BS6 gasoline and diesel engines mated to manual as well as automatic transmission options.
These new engines are likely to produce more power than the outgoing 2.2-liter engines that make 138 hp in its turbo-gasoline and 153 hp in turbo-diesel versions.
Mahindra did not reveal any powertrain details of the electric concept, except that it is likely to have a range of around 350 to 400 kms.
As a global Indian car brand, Mahindra is in its own turf at Auto Expo 2020, and is maximizing its presence to show just how much clout it has when it has homecourt advantage.