Beep launches 1st NFC technology-based card loading
Worried about having insufficient credits on your Beep card account but do not have the luxury of time to drop by at reloading stations?
KEY TAKEAWAYS
What is the latest feature that Beep card users now have access to?
Beep cardholders can now use their mobile phones to top up their cards.
How can beep cards be topped up using a mobile phone?
This is by way of utilizing the phone's near-field communications system.
Those who are using their Beep cards to commute can now enjoy real-time loading credits to the stored value cards as cardholders can now top up their cards using their mobile devices.
AF Payments Inc. (AFPI) announced that it is now using near-field communication (NFC) technology on smartphones to enable users to conveniently top up their cards.
The company said that Beep cardholders only need to download the latest version of the beep card app in their NFC-enabled smartphone.
In the main menu, tap Buy Beep Load and select the card to be topped up or input the details of an unregistered card then enter the amount or choose from the given denominations.
After completing the payment details, receiving the validation, users have to place the card against the back of the phone and do not remove it until the confirmation pops up on the screen.
Currently, the aforementioned app accepts payments via Mastercard, Visa, or JCB credit and debit cards, as well as GCash, Paymaya, or QR PH, and carries a minimal processing fee.
"Our innovations are always aligned with what's convenient for Beep card customers. We're adding a contactless way to reload that's actually received in real-time in order to help our cardholders save time in queuing and to limit their exposure to COVID-19 when outside. With more and more transport and retail partners joining the beep™ ecosystem, we strongly encourage Filipino consumers and businesses alike to maximize the benefits of our contactless payment solution," AFPI Chief Commercial Officer Sharon Fong was quoted as saying.
Aside from real-time reloading, cardholders can use the mobile app to check their balance and monitor their transactions. They can also earn reward points for every spend transaction, which can be redeemed as Beep load or QR tickets for select routes. For the list of partners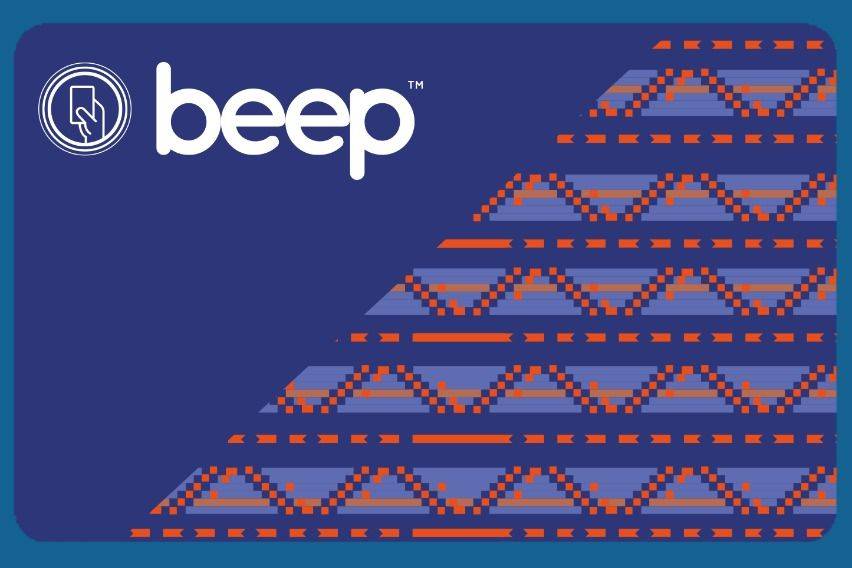 Beep cards are available at any LRT or MRT station, EDSA bus stops, select P2P terminals, jeepney terminals, and Ministop branches in Metro Manila. For their safety, customers are advised to only buy from legitimate and authorized resellers.
Relatedly, AF Payments Inc. shared that in the coming months, it will be rolling out more features on the Beep app to provide passengers relevant information and services to make daily commuting a hassle-free experience.
Photos from AF Payments Inc.
Also read:
AFPI to supply more than 100k EDSA Busway Beep cards for free
Calls to junk P80 purchase fee on Beep cards snowball