Bentley Continental GT to Compete at GP Ice Race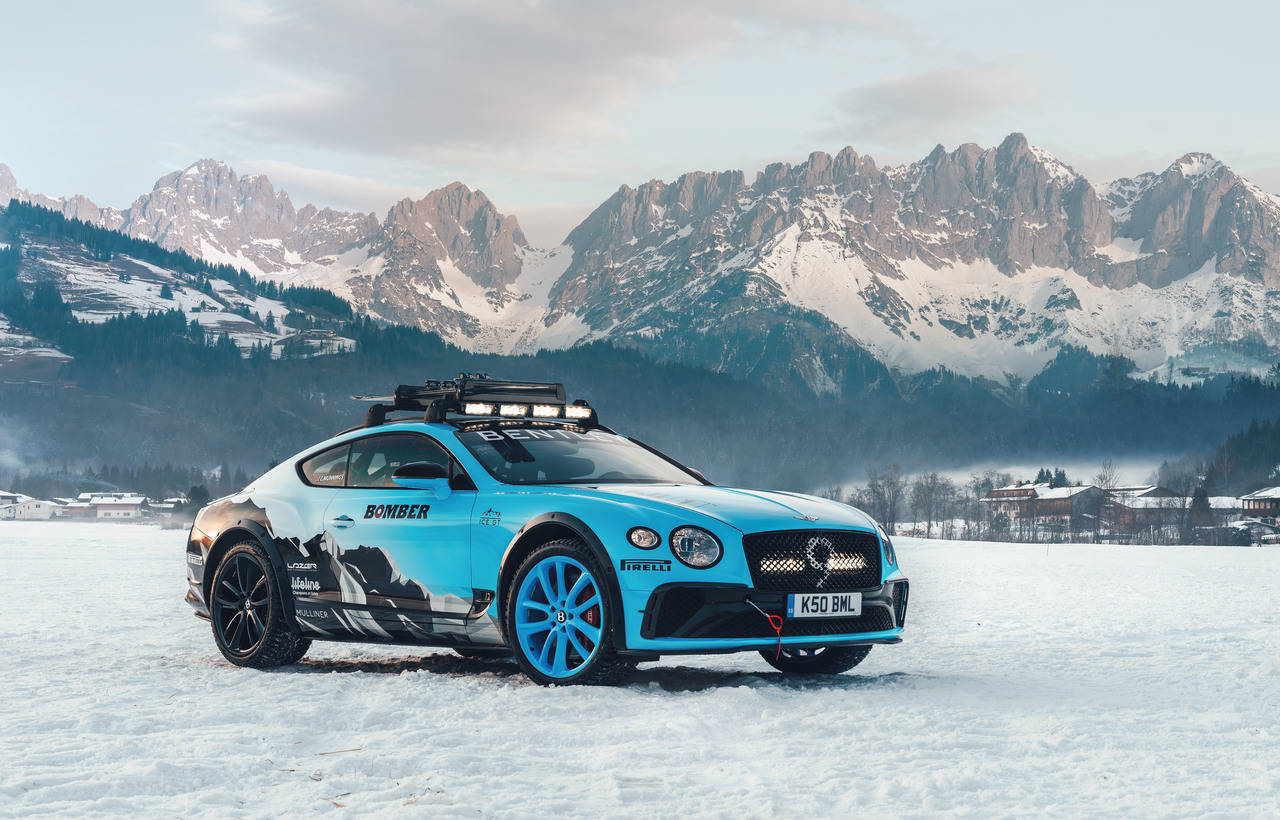 Bentley Fans will get the chance to see the specially-prepared Bentley Continental GT at the 2020 GP Ice Race in Zell am See. Fresh from its recent record-setting Ice Speed Records in 2007 and 2011, the W12-powered will once again prove its dominance on the ice in Austria across the weekend of 1/2 February 2020.
https://www.bentleymedia.com
Bentley's Director of Motorsport, Paul Williams, commented:
"I first drove the prototype Continental GTs on snow during winter testing before the launch of the car. The stability and control this car has on these surfaces is unbelievable and I look forward to seeing it race in those conditions."
The Ice Race Continental GT uses the powerful W12 twin-turbocharged TSI engine. Its 6.0-liter engine can churn out 626-hp, and 900-Nm of torque, and can reach 3.7 seconds from 0-100 km/h, with a top speed of 333 km/h.
https://www.bentleymedia.com
Catie Munnings of Junior World Rally Championship will drive the Bentley Continental GT in Zell am See. The FIA European Rally Championship Ladies Trophy winner and former host of the CBeebies television programme Catie's Amazing Machines, she will be the first female driver to represent Bentley Motorsport in this competitive race.
"The opportunity to race with Bentley at Zell am See is one that I couldn't miss. I'm completely blown away by the car, and I actually still can't believe I'm getting let loose in a Bentley to do an ice race. I spent some time on ice in the car just before Christmas. At first I thought it would feel heavy, but I was amazed by how dynamic, nimble and responsive it is. It can dance like a lightweight rally car, and I can't wait to race it at such an iconic event."
https://www.bentleymedia.com
The GP Ice Race will run for two days in unpredictable conditions. It's the next level for Bentley, which is known to test its cars to the extreme. Drivers will compete in different vehicle categories over a 600 meter frozen racetrack carved from the snow. There will be two tests involved: a standard racing and a skijoring exhiibition. Skjoring dates back to the Olympic Winter Games in 1928, and showcases skiers towed by a car over a track of snow and ice.