Bentley looks back at 75 years of production in Crewe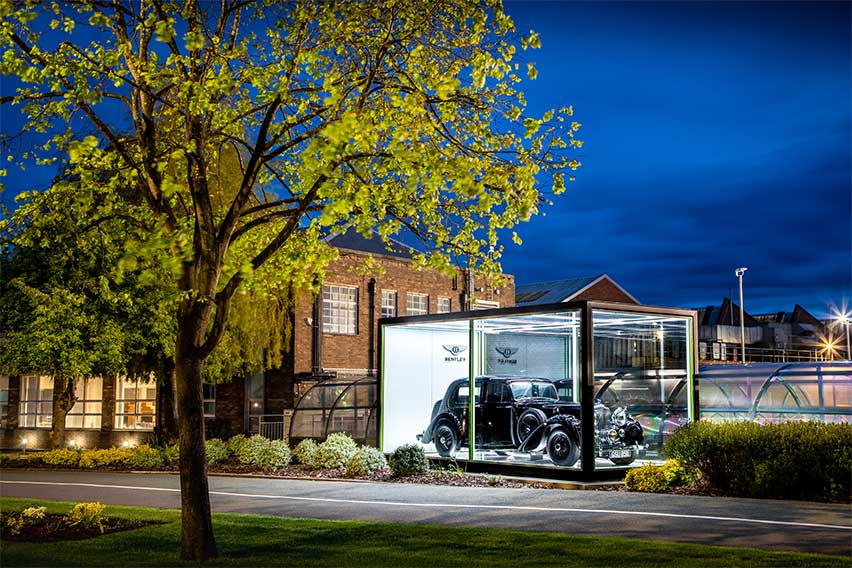 Bentley Motors marked 75 years of production in its Crewe, England factory on May 21. The Mk V, the last car built in Derby before the marque moved to Crewe in 1946, stood along Pyms Lane to celebrate the occasion.
An engineering test center and R&D building will soon open after Bentley's investment on Pyms Lane. Both facilities will further support the marque's journey towards electrification.
Over 75 years, 197,086 luxury cars, or 97 percent of Bentley's entire production, have been handcrafted in Crewe. Bentley said it's an extraordinary milestone considering that just 38,933 were built before modern-day models, such as the Continental GT and Bentayga, were introduced.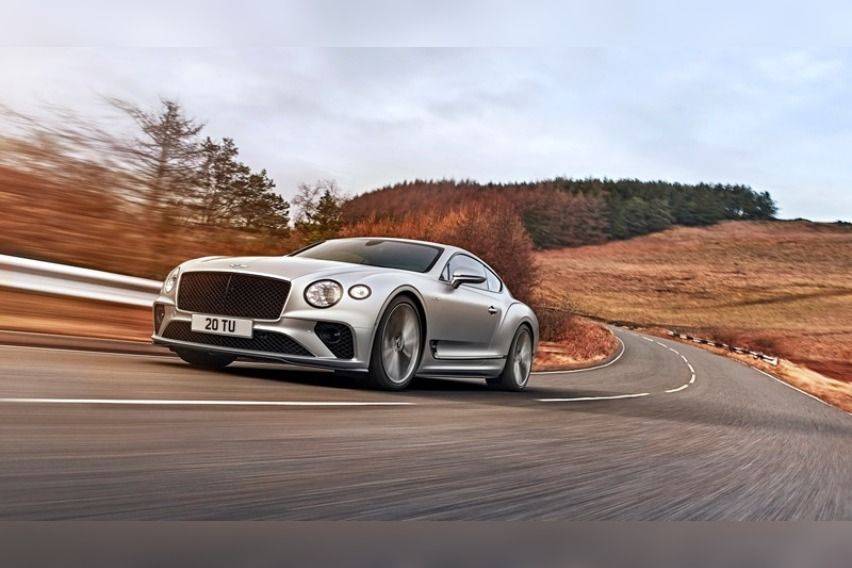 Remarkably, records showed that 84 percent of all cars built in Crewe for the United Kingdom market are still on the road today, with that number growing. Bentley is currently building 85 cars per day, equivalent to one month's output two decades ago.
Bentley's Member of the Board for Manufacturing Peter Bosch commented on the manufacturing milestones.
"For 75 years, Crewe has been synonymous with luxury car manufacturing...Our colleagues have produced some of the world's most iconic and desirable products, including cars for global royalty and unique personal commissions," Bosch said.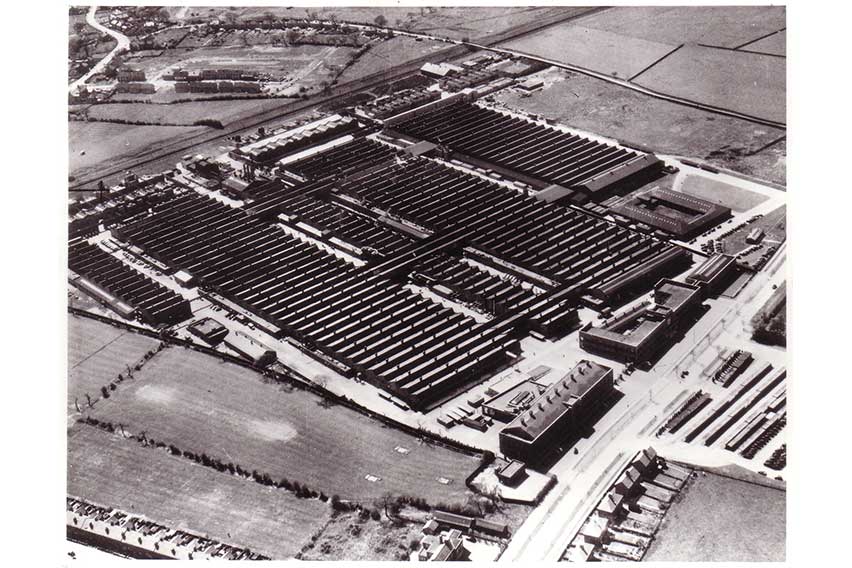 "Beyond bricks and mortar, this milestone pays homage to the colleagues who have built our brand in Crewe, and I'd like to express my thanks and admiration for their dedication over three quarters of a century," he added.
Bosch also said that the historic factory has adopted carbon-neutrality, digitized systems, all of which complement the "traditional craftsmanship skills employed on (its) cars since 1946."
Although Bentley's history dates back to 1919, Crewe became part of the luxury marque in 1938. The Pyms Lane was transformed from potato fields into a factory of war-airplane engines.
Selected due to its strong transport links and ready supply of skilled labor in peak in 1943, the Crewe factory employed over 10,000 people.
With car production ceased during the war, the former home of the company in Derby was committed to building new-era jet engines in 1946, so a new location was required.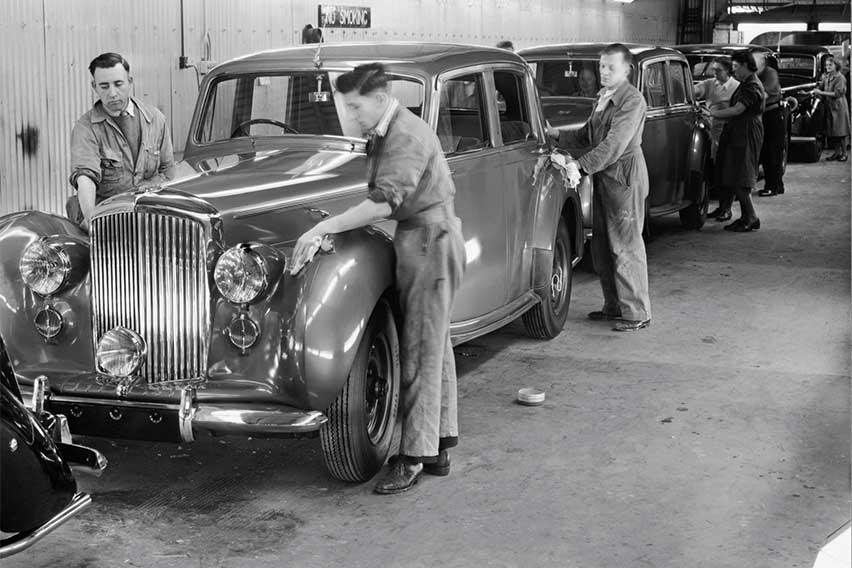 Colleagues had to be retrained in techniques necessary for car manufacture, such as painting, anti-corrosion preparation, body mounting, and woodwork.
The Bentley Mark VI became the first car to be built entirely at Crewe, and the first to be offered with a pressed-steel body shell as standard. The 4.3-liter straight-six engine used at launch was upgraded to a more powerful 4.6-liter.
Coachbuilt cars were still available, but the Mark VI showed the way for Bentley's car production. It was also the brand's best-selling car in its history.
What followed prior to the modern era were the R-Type Continental, Turbo R, Arnage, and Azure (below).
Possibly the biggest change to Pyms Lane took place in 1998, when Bentley was bought by the Volkswagen Group. The group invested big bucks to modernize the factory.
Pyms Lane has remained the focal point for Bentley's headquarters in Crewe since the company arrived in 1938. What stands today are facilities that are fully carbon neutral, the first luxury car brand to achieve such a feat.
With the Beyond100 strategy, the company aims to be carbon neutral by 2030, with the Crewe factory climate positive afterwards.
Bentley will move to shift to plug-in hybrid electric vehicle (PHEV) or battery-electric vehicle (BEV) by 2026. Then, the entire model range will be composed of BEVs by 2030.
Photos from Bentley
Also read:
Just for Japan: Bentley Continental GT Equinox Edition
Bentley celebrates 100th anniversary of first race win