Bentley showcases new replica blower engine during testing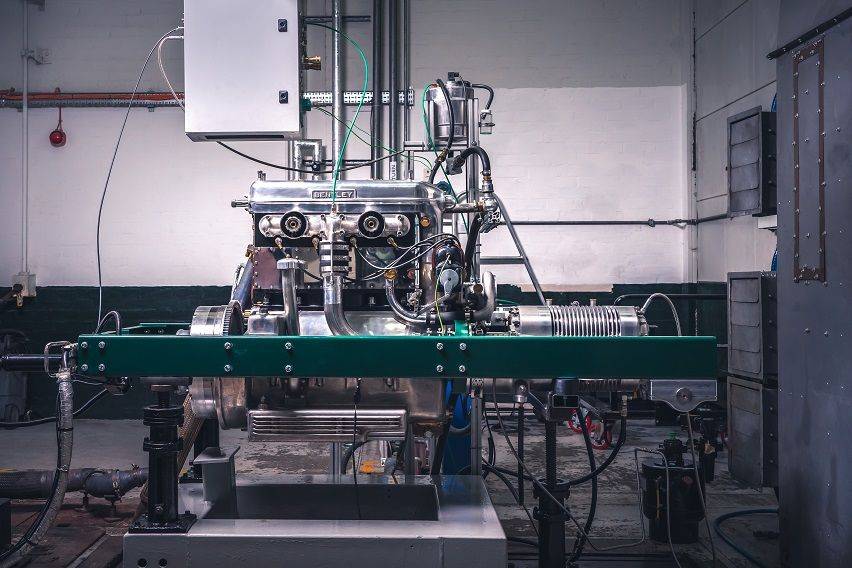 Bentley has just fired up its new engine, destined to be installed in the first car for the British luxury marque's Mulliner Blower Continuation Series, a run of 12 newly-built recreations of one of the most famous Bentleys of all time – the supercharged 4.5-liter 'Blower' created for racing by Sir Tim Birkin in the late 1920s.
On a dedicated and specially-prepared testbed at Bentley's Crewe factory, the supercharged 4.5-liter engine is currently receiving the tweaks it needs to ensure it becomes a near exact replica of the units that powered Tim Birkin's four Team Blowers that raced in the late 1920s – including the use of magnesium for the crankcase.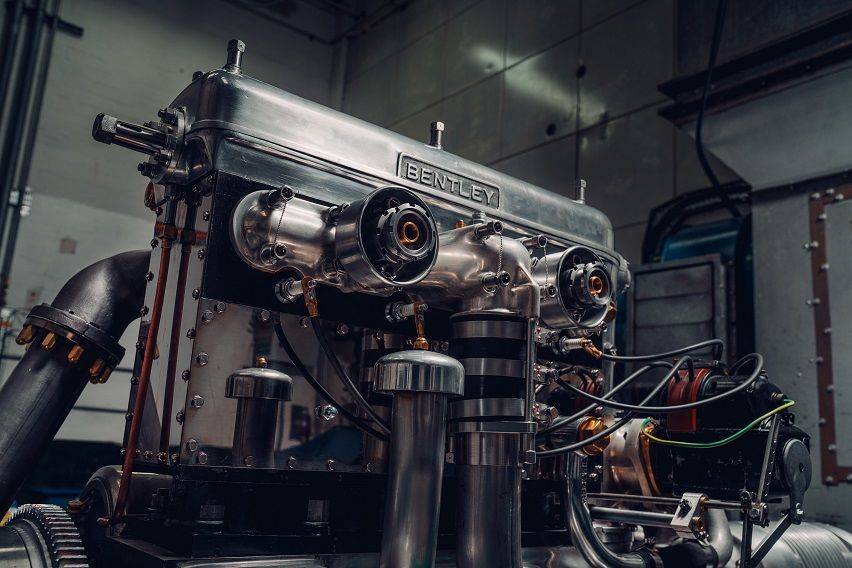 First, a bit of history—the Blower engine started life as the naturally aspirated 4.5-liter engine, designed by the brand's founder himself. Like Walter Owen Bentley's 3.0-liter before it, the 4.5-liter brought together the latest individual engine technologies of the time – a single overhead camshaft, twin-spark ignition, four valves per cylinder and, of course, Bentley's now legendary aluminum pistons.
The racing version of that particular engine produced approximately 130hp, but Bentley racing driver Sir Tim Birkin wanted to push the engine further with the introduction of a supercharger that Walter thought 'corrupted' his design.
Still, Birkin went on to build a supercharged version of the 4.5 without its maker's blessing. Financed by wealthy sponsor Dorothy Paget, Birkin commissioned supercharger specialist Amherst Villiers to create a supercharger for the 4.5. The Roots-type supercharger – colloquially known as a blower – was fitted ahead of the engine and radiator and driven directly from the crankshaft. Some internal modifications needed to be made to the engine's added power, including a new, stronger crankshaft, reinforced connecting rods, and a modified oil system.
All of Birkin's enhancements amounted to an improvement of 110hp propelling the blower engine to 250hp in all. Despite the better performance, Walter Bentley's fears were vindicated, as the engine was somewhat fragile. In the 12 races where the engine was used, Bentley never managed to secure a victory.
Bentley is making sure the new replica engine comes with all the good and none of the bad by testing it across a 20-hour cycle, gradually increasing both engine speed and load conditions from idle up to 3,500 rpm. Once each engine is fully run-in, a full-load power curve will be measured.
A new software version to measure and control the engine was written and tested, allowing Bentley's engineers to monitor and run the engine to precise parameters.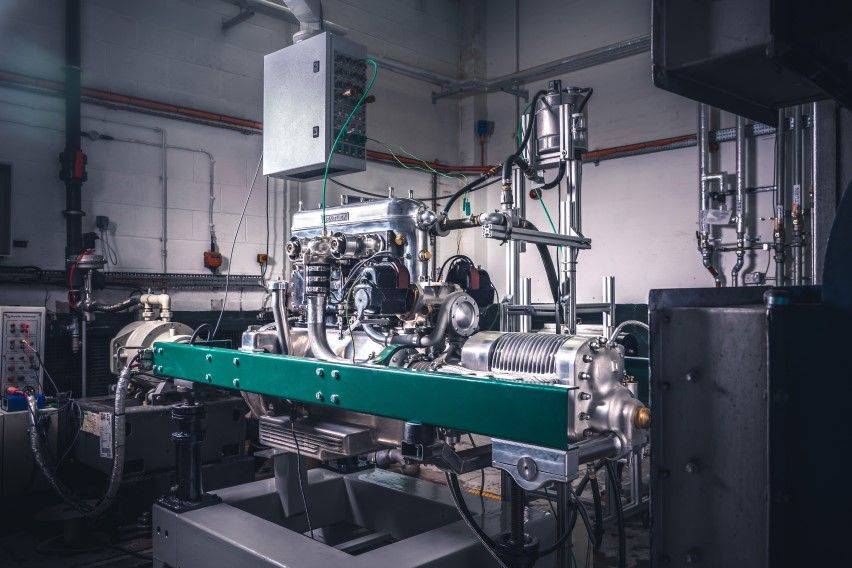 Once testbed running is complete, the engine will then undergo real world runs. When the build of the car is complete it will start a program of track testing – running for sessions of gradually increasing duration and speed, checking functionality and robustness under ever harder conditions.
The test program is designed to achieve the equivalent of 35,000kms of real-world driving across 8,000kms of track driving, and simulates the undertaking of famous rallies such as Peking to Paris and Mille Miglia.
According to Bentley, it will take approximately two years of meticulous work to complete the 12-car series. Prices will be made available upon inquiry.

"The 12 new Blowers will not only be an homage to our heritage, they will be a celebration of the outstanding skills of our Mulliner craftspeople," said Bentley Chairman and Chief Executive Adrian Hallmark. "This is a new challenge for Bentley, but with the incredible success of the recent restoration of our 1939 one-of-one Corniche, we wanted to go one step further and make something even more special. Twelve lucky customers will soon be able to own a unique tribute to Bentley's history."
Photo/s from Bentley
Also read:
Bentley launches new Motorsport Collection for racing enthusiasts
Bentley Flying Spur gets sportier with Styling Specification package