BMW Group reports 8.4% growth in 2021, EV sales up by 133.2%
The BMW Group announced that in 2021, the conglomerate company enjoyed an increase in its overall sales. In total, 2,521,525 BMW, Mini, and Rolls-Royce vehicles were delivered to customers worldwide last year contributing to an increase in the group's overall sales by 8.4 percent.
KEY TAKEAWAYS
By how much did the BMW Group's sales increase in 2021?
Last year, the BMW Group's overall sales went up by 8.4%.
How many EVs did the BMW Group sell last year?
The company more than doubled its sales of fully electric vehicles in 2021 with a total sales of 103,855 units.
"Despite supply bottlenecks and the continuing coronavirus pandemic, we achieved a strong sales performance in 2021, thanks to powerful operational performance and a stellar product lineup. Our brands reported numerous all-time-best sales results around the globe — spearheaded by the BMW brand, which is number one in the global premium segment," said BMW AG Member of the Board of Management Pieter Nota.
"With more than 100,000 fully electric vehicles sold last year, ramping up electromobility was our clear focus," Nota added.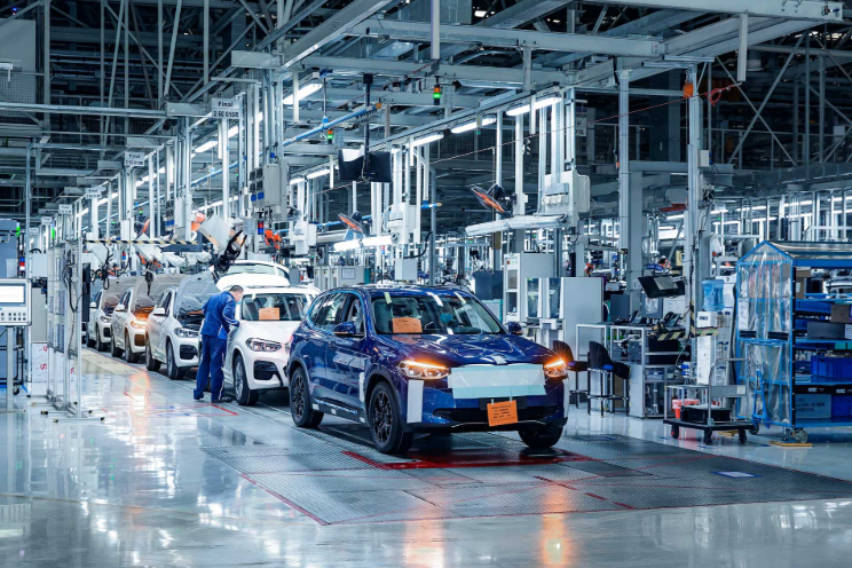 In 2021, BMW Group's sales were dominated by its electromobility offensive. The company more than doubled its sales of fully electric vehicles in 2021 to 103,855 units, a leap of about 133.2 percent. That said, 13 percent of BMW and Mini vehicles sold worldwide last year — a total of 328,316 units — were already electrified.
BMW sold 37,939 BMW iX3 vehicles in 2021; about one in 10 BMW X3 vehicles delivered to customers worldwide were fully electric. During this same period, Mini sold 34,851 Mini 3 Door models, of which one in three customers worldwide opted for the model's fully electric variant. At the same time, the BMW i3 continued to grow in its ninth year with 28,216 vehicles sold bringing the model's sales up by 5.4 percent compared to the previous year.
The BMW Group released two key innovation flagships onto the market late last year: the BMW iX and the BMW i4. In 2022, the company will further expand its electric lineup with fully-electric versions of the BMW 7 Series and BMW X1 and, in the following year, the high-volume BMW 5 Series. These will be joined by other models, including the successor to the Mini Countryman and the all-electric Rolls-Royce Spectre.
"In 2022, we want to continue our profitable growth and we will systematically expand our range of fully-electric vehicles. We have set ourselves particularly ambitious growth targets in this area and aim to more than double our sales of fully-electric vehicles from last year," Nota explained.
According to the BMW Group, the Mini brand's product range will be exclusively all-electric by the early 2030s, while Rolls-Royce will also be an all-electric brand from 2030 onwards. All future new models from BMW Motorrad in the field of urban mobility will be fully electric.
In addition to bolstering its electrified offerings, the BMW Group also significantly expanded the digitalization of its customer interface.
For instance, as well as offering intuitive configuration to simplify the purchasing process, pre-configured new vehicles and newer used cars across the entire model range can already be bought online in the BMW Group's domestic market of Germany. By 2025, the company plans to sell around a quarter of its vehicles entirely online.
The BMW Group's push for electrification and digitalization has reached the Philippine market with electrified vehicles such as the upcoming BMW iX and Rolls-Royce Spectre listed on both BMW and Rolls-Royce's local websites.
Photos from BMW Group
Also read:
Synchronized sustainability: BMW Group to support Coldplay's world tour through mobile battery solutions
BMW Group assures chip supplies through direct agreement with manufacturers
WATCH: BMW Group talks circular economy and sustainable urban transport at 2021 IAA Mobility