BMW i4 M50 Safety Car to pace MotoE World Cup grid
BMW will unveil the i4 M50 Safety Car at the MotoE World Cup, a motorcycle race for electric motorbikes, at the Red Bull Ring in Austria on August 15.
"There could not be a more appropriate safety car for MotoE than the BMW i4 M50: pure performance, fully-electric. We are looking forward to the premiere in Spielberg," BMW M CEO Markus Flasch expressed.
The i4 M50 is the first fully electric car made by BMW's M tuning arm. It packs 544hp, all-wheel drive, and an estimated 510 kilometers of range.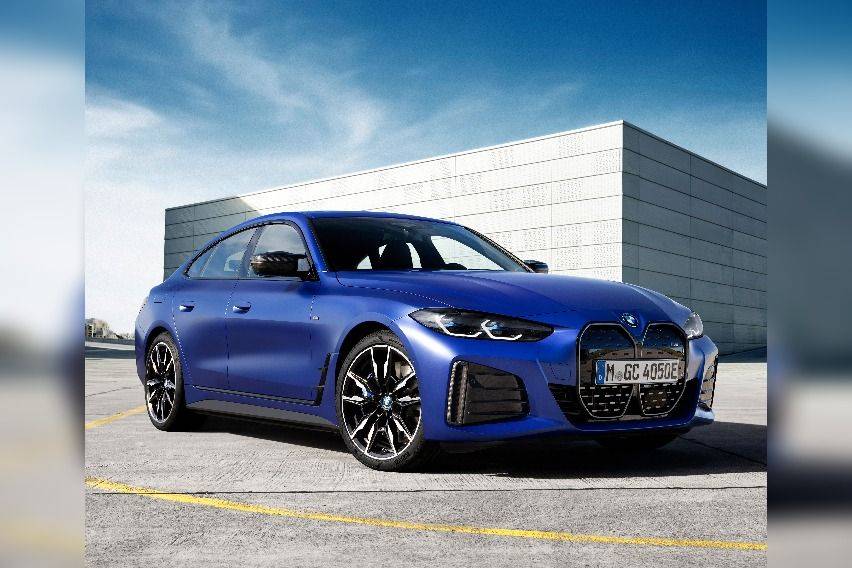 The swoopy sedan's e-powertrain also has a Sport Boost function, "for ultra-dynamic power delivery from the two electric motors" from a boost in torque output. With 795Nm, the zero-to-100kph dash is done in 3.9 seconds.
Model-specific adaptive M suspension, variable sport steering, M Sport braking system, and optional M light-alloy wheels are and can be fitted to the i4 M50.
As for the green graphics on the sides and the flashing lights on the roof, they are exclusive to the i4 M50 Safety Car.
The i4 replaces the BMW i8 Safety Car, which has previously led the field in the electric motorcycle series, a support race to the MotoGP. The BMW i8 was a two-seater sports car powered by an electric motor, or a combination of that motor with a 1.5-liter three cylinder mill.
The MotoE World Cup has been part of the MotoGP world championship since 2019.
Photos from BMW
Also read:
BMW mixes water and electricity in 'i Hydrogen Next' powertrain
BMW X5 Plug-in Hybrid to use 'sustainable' Pirelli tires