BMW Partners with Alcantara for Stunning i8 Roadster LimeLight One-Off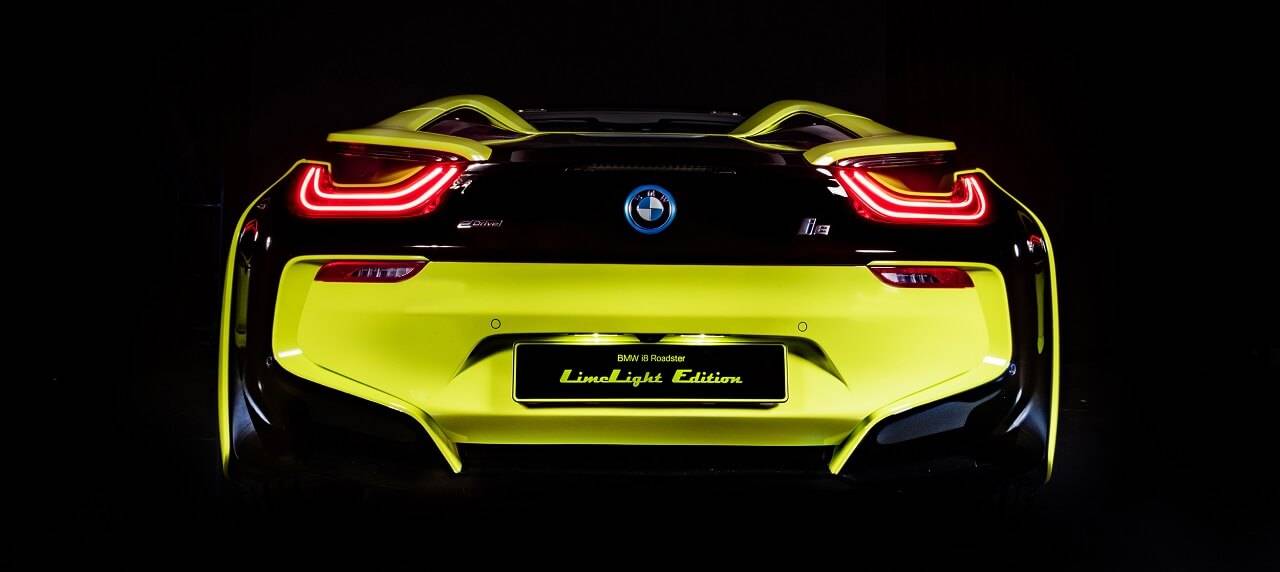 BMW has certainly been busy with its 'i' line as of late. After teasing the possibly new i8 last June, as well as the all-electric i4 last November, the German brand just announced the fruit of its partnership with synthetic fabric maker Alcantara—a sleek and stylish BMW i8 Roadster built under the LimeLight Edition badge.
No other name could be more apt for the one-off, as it is finished in lime green neon paint that instantly makes the car an eye-catching head turner (if not a head scratcher). The vivid bright color is paired with slim black trims and blacked-out wheels with yellow calipers, giving the car a slight two-tone exterior look.
Given that the car was conceptualized along with Alcantara, the upscale textile covers almost every interior surface, including the car seats, dashboard, door panels, and steering wheel. Lime contrast stitching is used to enhance the synthetic fabric's rich and deep black hues, effectively matching the look of the exterior. A sprinkling of carbon fiber gives the cabin some added texture.
As a carbon-neutral material, BMW says that Alcantara is a natural fit for the i8, with its reduced environmental impact courtesy of its hybrid powertrain that pairs a 1.5-liter 3-cylinder gas engine with an 11.6 kWh lithium-ion battery and electric motor combo. The electric motor drives the front wheels, while the gas engine runs the rear ones.
The hybrid setup allows gives the car all-wheel drive capabilities that deliver a combined 369 hp, a 0 to 100 kmh acceleration of 4.6 seconds, and a top speed of 250 kmh.
 "Design, craftsmanship and the ability to customize Alcantara material all contribute to making the new BMW i8 Roadster LimeLight Edition a unique model," stated BMW.
Alcantara has been certified carbon-neutral by the TÜV SÜD, global sustainability company, for 10 consecutive years, going all the way back to 2009.
 "With the LimeLight Edition i8 Roadster, Alcantara renews its collaboration with BMW Italy, demonstrating its ability to interpret every design requirement with an extreme level of customization, where exclusivity and creativity are essential to the project itself," the German company added.
The i8 is part of BMW's plans to have 25 electrified models in its lineup by 2023. These electrified cars will consist of plug-in hybrid models like the i8, as well as all-electric vehicles.