Bugatti Chiron Pur Sport nears production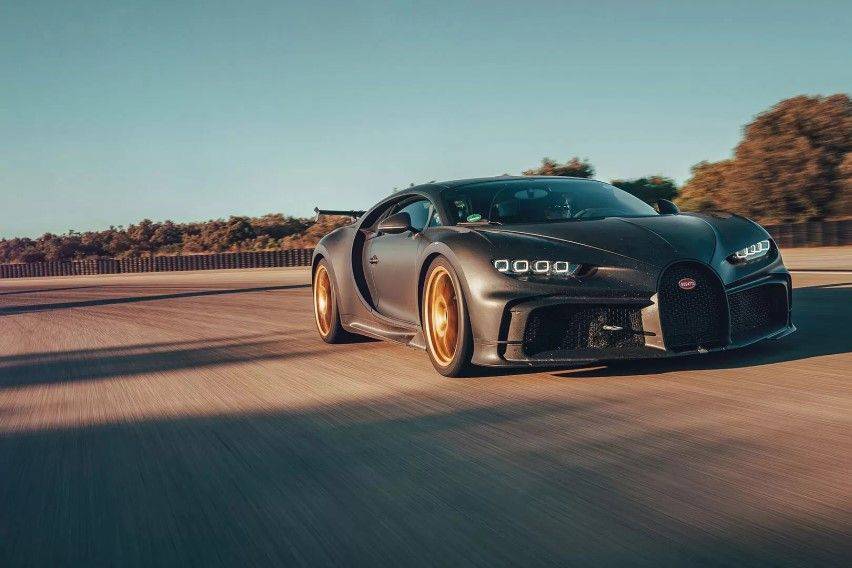 The track-focused version of the Bugatti Chiron Sport is reportedly in final development, and production is set to commence immediately after track testing is completed.
Bugatti engineers are currently putting the finishing touches on the car as it is currently being tested on the proving grounds of Pista di Nardò (Nardò Technical Center) test track in the Italian region of Apulia, working on fine-tuning the engine control unit, running gear, brakes and gearbox systems. The laps on the handling track in Nardò are the final check before development is completed.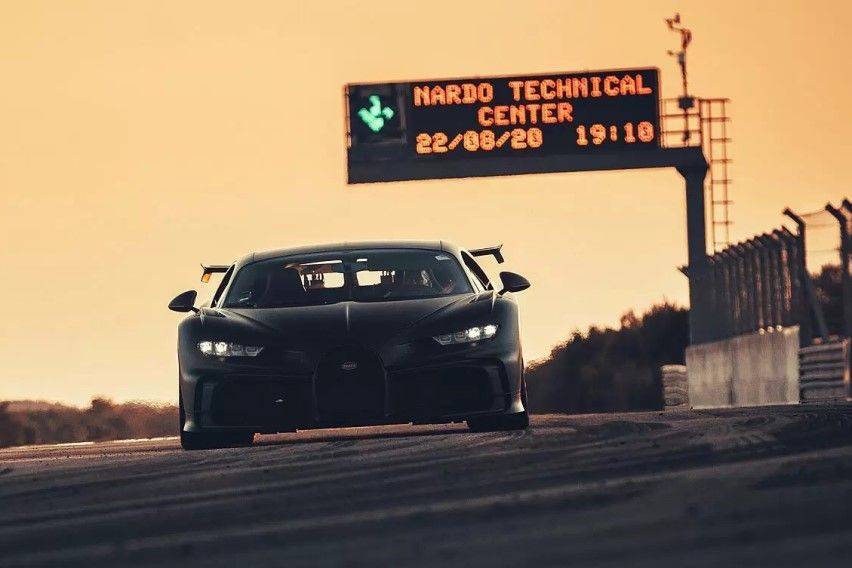 As the more performance-oriented version of the French hypercar manufacturer's latest flagship, the Pur Sport is all set to become the most impressive track car Bugatti has ever produced.
Constantly behind the wheel of the upcoming Bugatti Chiron Pur Sport during testing is test driver Andy Wallace— instructor, long-time racing driver, Le Mans winner, and multiple winner of the 24 Hours of Daytona.
With so many accolades and achievements under his belt, Wallace understands the finer points of many different race cars and hypercars, making him a shoo-in for the final tweaking of a veritable track-only offering like the Chiron Pur Sport.
"I am really impressed by the precise balance of the running gear, the extremely high grip level, the exact steering response and the way in which the Chiron Pur Sport accelerates so quickly and safely out of the corners. This car has exceeded my expectations by far," explains Wallace.
A long-time Bugatti affiliate, Wallace broke the speed record with a Bugatti Chiron Super Sport 300+ last year, and now holds this with a speed of 490.484 kmph.
"I tried to develop a vague idea of what i might expect. it is unbelievable how the Chiron Pur Sport devours the bends on the handling track," he says.
Although Wallace has helped fine-tune vehicles for Bugatti and other sports car makers, he reveals that it is actually his first time in Nardò, and he is liking the nuances so far.
I like the proving ground very much, above all the handling track with its many varied corners," he explained.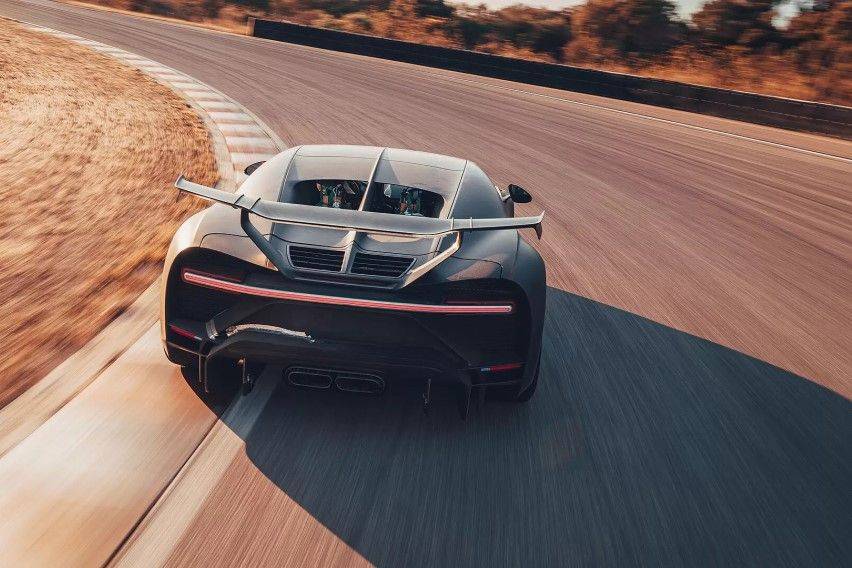 "The fast right-left-right combinations on the demanding 6.2-kilometer long track are great fun in the Chiron Pur Sport. The shorter-ratio gearbox results in even more brutal acceleration out of the bends. The lateral acceleration potential is incredible. The Chiron Pur Sport gives the driver super direct feedback, which makes driving easier," Wallace added, making his excitement obvious in his voice.
Bugatti will be producing 60 examples of the Chiron Pur Sport at its Molsheim plant, with a production schedule that will begin autumn of this year. The car has a starting price of EUR3 million (approx. PHP172.7 million).
Photo/s from Bugatti
Also read:
Bugatti: A Supercar Maker with Superlative Achievements
Check out the Centodieci, Bugatti's Most Powerful Creation Yet