CAR COMPARISON: 2018 Volkswagen Golf GTS vs 2018 Audi A3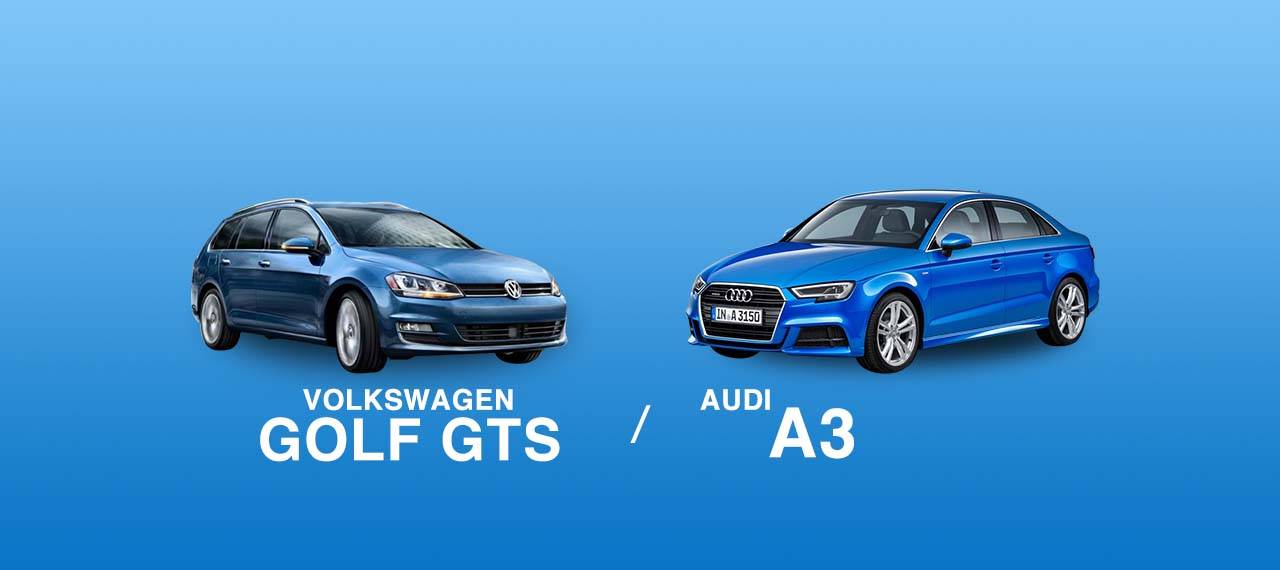 Both are German makes. Both are also (somewhat) entry-level cars for their respective nameplates. They also carry plenty of similar features such as TDI diesel engine, six-speed transmission, panoramic sunroof, etc. And with that, it's only natural for many car buyers to want to compare the Audi A3 and Volkswagen Golf GTS.
There's no doubt that the Audi A3 looks sleeker and sharper than the more stoic Golf. There's also a lot more fancy detail to speak of in the A3. That said, despite the Golf's understated appearance, it's still a Volkswagen, so there's its heavy-hitting reputation to back it up.
But enough with the introduction. It's time to let the vehicle's specs speak for themselves. Check out our comparison of the Volkswagen Golf GTS 2.0 TDI DSG Business Edition+ and Audi A3 Saloon 1.6 TDI Ambition below.
[table id=28 />