CCLEX more than halfway through—MPTC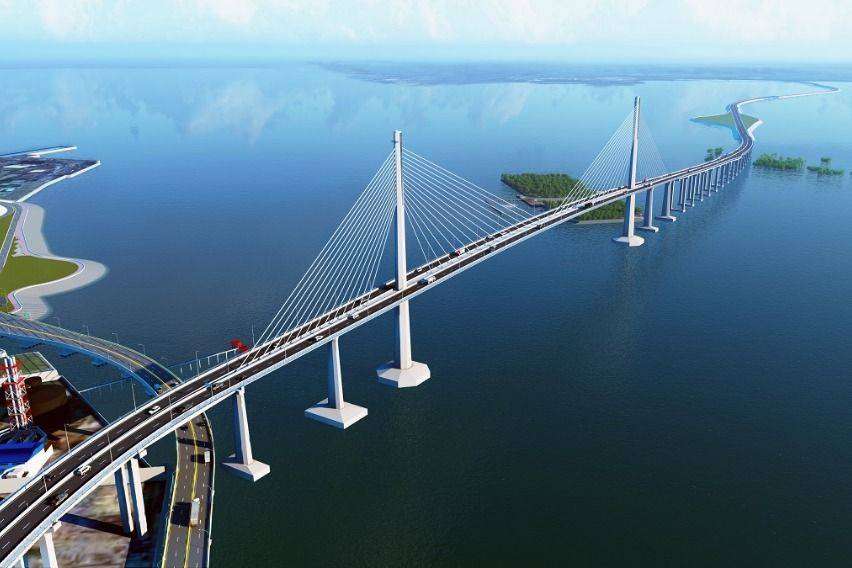 Completion of the Cebu-Cordova Link Expressway (CCLEX) under the Metro Pacific Tollway Corporation (MPTC) has now passed the halfway mark.
According to MPTC, the overall engineering, procurement and construction (EPC) progress of the P30-billion bridge that will connect mainland Cebu from Cebu City to the Municipality of Cordova in Mactan Island is at 61 percent, while the construction progress alone is at 48 percent.
Significant progress on the project includes the installation of stay cables that will hold the bridge deck as well as the fitting of a lighted 40-meter cross on top of the CCLEX pylons.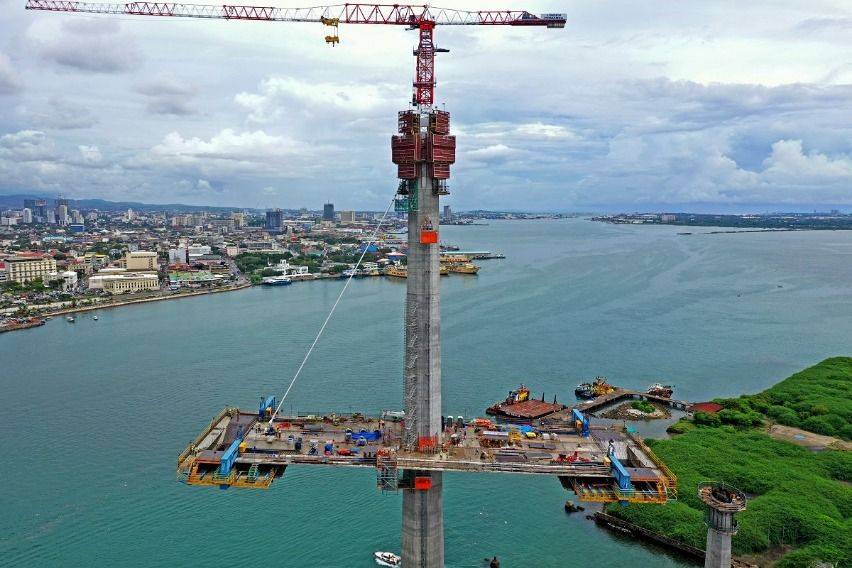 Cebu Cordova Link Expressway Corporation (CCLEC) President and General Manager Allan Alfon said that the project is "nearing substantial completion in 2021."
"Despite the challenges posed by Covid-19, we commit to continue working hard towards completing the project next year for the benefit of the Cebuanos. It is something we look forward to, given the current conditions," he said.
A total of 14 stay cables were installed on each side of the main bridge's two towers, adding up to 56 stay cables in all, anchoring the deck to the pylons.
CCLEC also said that apart from these installations, they are also concreting of the bridge deck and Cebu South Coastal Road (CSCR) on ramp; constructing columns at CSCR off-ramp, Cebu viaduct, and Cordova viaduct; and doing piling works for the small bridges at the causeway that will serve as access for the fishermen to their fishing ground.
Upon completion, this latest expressway project will offer two lanes in each direction that are expected to cater to 50,000 vehicles daily—easing traffic in the existing Marcelo Fernan Bridge and the Mandaue-Mactan Bridge.
The CCLEX is a joint venture agreement between the CCLEC and the local government units of Cebu City and Cordova. Cebu Link Joint Venture (CLJV)— a consortium of Spanish company Acciona Construccion S.A. and Filipino companies First Balfour, and D. M. Consunji Inc.—is the contractor for the CCLEX project.
Photos from Metro Pacific Tollway Corporation
Also read:
MPTC declares full support for government's cashless toll program
Expressways extend deadline of RFID cashless payment implementation