Civic Duty: 10 Generations of the Honda Civic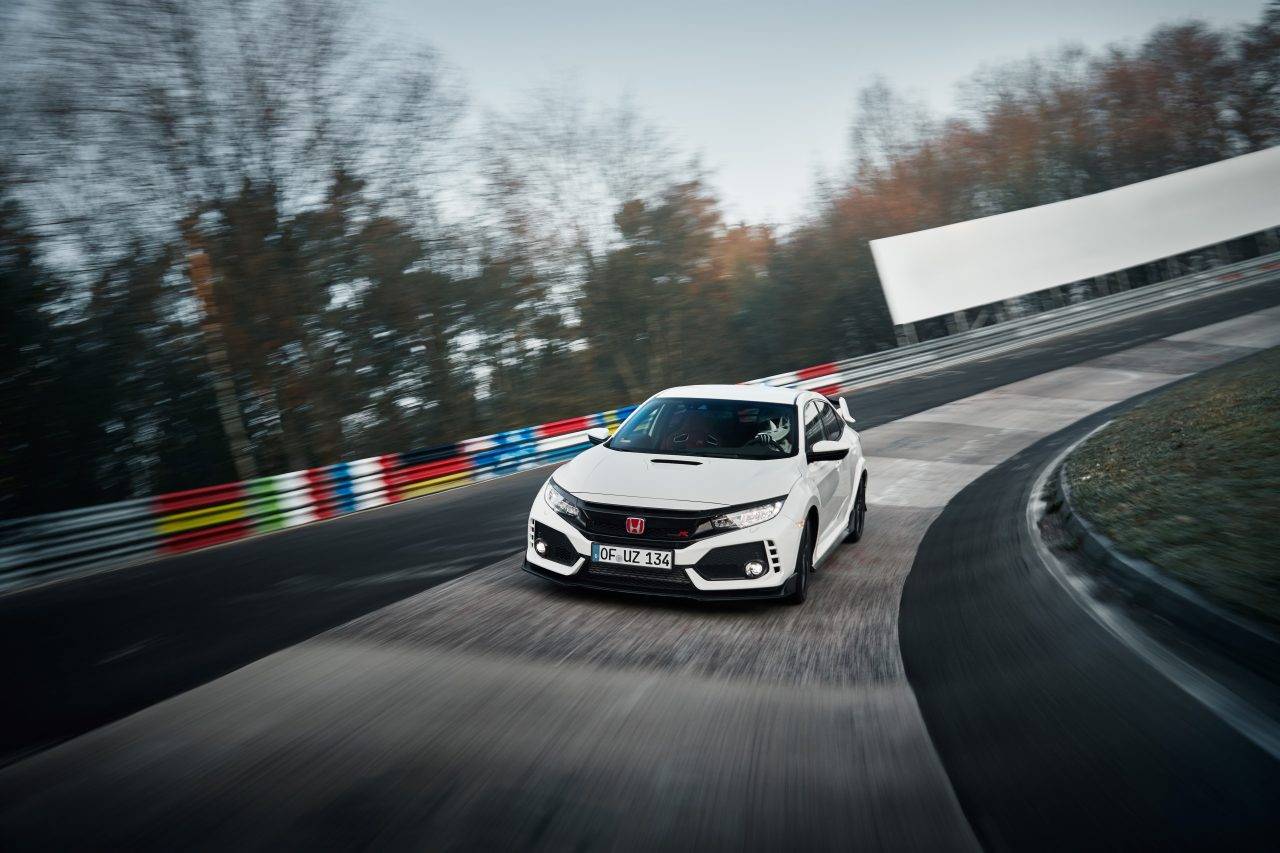 After ten generations, the Honda Civic has managed to remain one of the most popular cars in the market. Over the years, Honda's flagship four-door has consistently delivered the perfect balance of modern style, fuel-efficient performance, and cutting-edge automotive technology into one reliable, affordable and feature-rich package.
It's worth noting that while the Honda Civic has been a sedan most of its life, it has also appeared as an entry level car, station wagon and two-door hatchback on different occasions, as well as a sporty performance racer in the guise of the Civic Type R. Get to know the Honda Civic's many faces as we present its history.
First Generation: 1973 – 1979
The first-generation Honda Civic came in multiple versions including coupes, hatchbacks, and station wagons. Though it wasn't Honda's first production car (that honor goes to the S500), it was the first that came with more than a two-cylinder engine and two-person capacity. The Civic came at an opportune time when people grew tired of gas-guzzling muscle cars, and so it was an instant hit upon its release. The early Honda Civic's CVCC engines were so fuel-efficient that they did not need a catalytic converter or unleaded fuel to meet emission standards. The first-gen Civic initially produced 52 hp, topping at 63 ponies by 1979.
Second Generation: 1979 – 1983
With its second generation, Honda made the Civic's design larger and more angular. The use of a 67-hp CVCC engine across the range required a bigger engine bay, which was linked to three different transmission choices including a four-speed manual, five-speed manual, and two-speed semi-automatic dubbed the 'Hondamatic' transmission. The second-gen Honda was available as a three-door and five-door hatchback, five-door wagon, and four-door sedan. The introduction of the S trim in 1983 gave a glimpse of a performance-based Civic.
Third Generation: 1984-1987
The third-gen Civic--particularly the CRX--is what really pushed the Civic brand to the household name that it is today. The 1984 Civic was such in high demand that dealerships were jostling with each other to get their fair share. The CRX Si, introduced in 1985 with a 91-hp, 1.5-liter engine, showed just how fast the Civic can get, thus initiating a new era of performance-oriented compact cars. Honda also introduced a four-wheel-drive Civic during its third generation, along with a six-speed manual gearbox.
Fourth Generation: 1988 – 1991
The last quarter of 1987 saw the unveiling of the fourth-gen Civic, boasting increased dimensions and a lower hood line. This particular generation set out to make complete believers of those who doubted that Honda could make something that was fun to drive. Truth be told, the fourth-gen Civic cemented the Honda brand as a genuine racing threat. The 16-valve Si engine pulled 105 hp out of its 1.6-liter capacity. A fully-independent rear suspension was introduced across the whole model range, and fuel injection as well as four-wheel disc brakes were offered as standard.
Fifth Generation: 1992 – 1995
Hands down, the fifth-gen Civic perfectly encapsulates the small-car performance movement. Completely redesigned, this Civic has been imbued with a more aerodynamic look, along with a range of different power units and trim levels available for each of the hatchback and sedan lines. Engine options include a 1.5-liter 70-hp unit, VTEC-E 92 hp economy option, and the top-of-the-line 125-hp VTEC engine. Despite the boost in power, fuel economy figures were excellent across the line.
Sixth Generation: 1996 – 2000
Honda made the Civic even bigger with its sixth generation. The hatchback had the same wheelbase length as the sedan, and the car was now around two to four inches longer overall. Aside from the updated size and styling, changes were minimal, and many of the fifth-gen features were retained. That said, the sixth-generation was when the continuously variable transmission (CVT) and the first Type-R model was introduced.
Seventh Generation: 2001 – 2005
For some reason, many Civic loyalists hated the car's seventh generation. Perhaps it's because of Honda's decision to drop the double-wishbone suspension in lieu of MacPherson struts. Or maybe it's because of the lowered performance numbers and softer handling. Whatever the reason, it's common knowledge that this generation failed to excite many long-time fans. Most models on offer were fitted with a slightly larger 1.7-liter 117 hp engine, but other trims came with either a 127-hp unit or a fuel efficiency focused 1.7-liter motor with 115 hp. Nevertheless, the seventh-gen Si remains to be the Civic with the most powerful torque to date. A hybrid model was also introduced.
Eighth Generation: 2006 – 2011
Honda ditched the hatchback and brought back the coupe for the Civic's eighth generation, while also bringing in an i-VTEC sedan equipped with a six-speed manual, limited-slip differential, and stability control. That said, the hatchback remained available for the European market. It's worth noting that the coupe and sedan used different platforms, thus giving a different driving dynamic for each. Safety was enhanced by a barrage of airbags for the driver and front passenger. Engine options included a peppy 197-hp, 2.0-liter, and 113-hp, 1.8-liter unit. A hybrid model was made available for those who had fuel economy in mind.
Ninth Generation: 2012 - 2015
The ninth generation was another low point for the Civic. Without a VTEC engine in sight, a 2.4-liter engine replaced the 2.0-liter, but the power difference was negligible. And the new integrated exhaust manifold didn't do much to help the Civic's case. Also, design and styling took a dip, with many labeling this generation as the least attractive it's ever been. Honda tried enticing people with tech, introducing luxury tech features such as Eco Assist even to entry-level Civics, but few took the bait.
Tenth Generation: 2016 - present
The Civic's performance-minded enthusiasts were finally given top priority with the car's tenth-generation, starting with the range-topping Civic Type R's 2.0-liter VTEC Turbo that's good for 306 hp and 400 Nm of torque. The tenth-gen is characterized by a fastback exterior design, imbuing the Civic with the sportiest look it's ever been. Higher grade steel and a dual pinion steering system were added to improve the car's handling and steering feel. Aside from the new steering design, the addition of adaptive dampers, beefier brakes, and an overall stiffer setup allows for a better overall performance car than its predecessor. Transmission options are limited to a six-speed manual or a CVT transmission.