Cleanfuel Emerges as 2019 Ultra 4-Hours Endurance Race Champs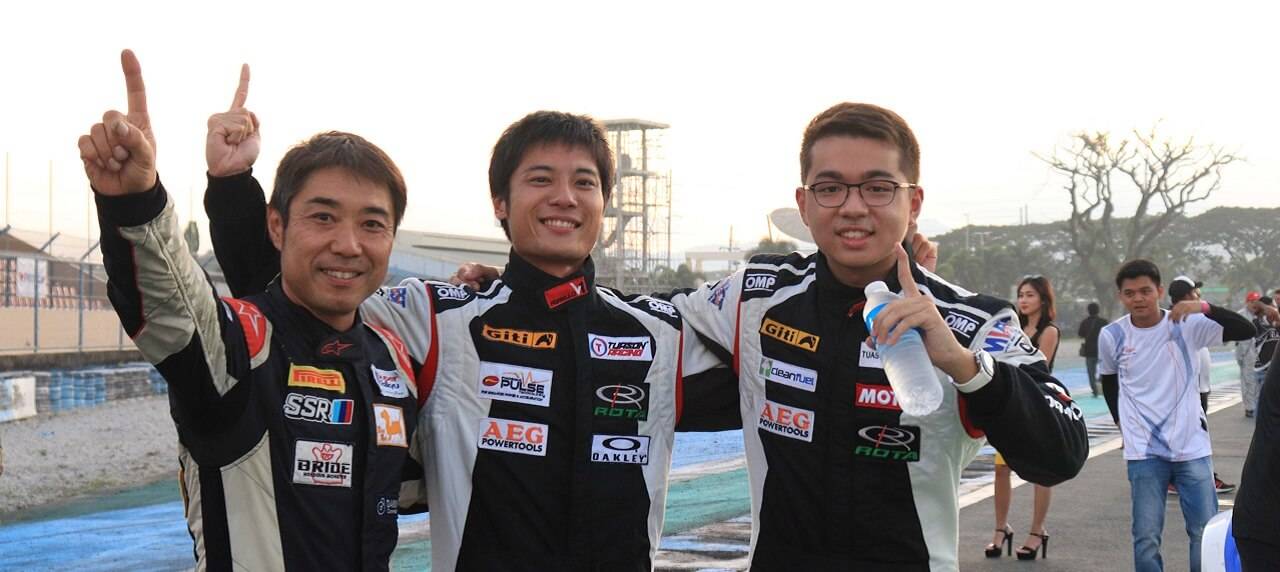 With a total of 61 racing driver and 21 entries in what has become one of the most exciting race circuits in the country, the last leg 2019 Giti Formula V1 Ultra 4-Hours Endurance Race kicked off this November 16 in Clark International Speedway in Pampanga.
The Cleanfuel-Motul Racing Team was declared as the event's overall champion after the fourth leg, managing 96 laps and a total time of 4:00:12.93 during the final race.
This is the second time in a row that the Cleanfuel-Motul team nabbed the top spot of the circuit, as they also won the event last year.
Cleanfuel's entry, car #17, was driven to victory by the 'Green' racing trio of Luis Gono, Ryo Ramada and Naoki Yamaya.
After repeating last year's win, Gono, who celebrated his birthday on the track, went toe-to-toe against more seasoned racers like Edgesport Racing's Tyson Sy and Estafano Rivera of Toyota Otis Obengers early on in the race. He eventually took full control of the race during the final laps of his campaign.
Gono, who never raced for a year prior to the November 16 event, drove the Green Cleanfuel Formula Vita winning car and completed 1 hour and 40 minutes with only 30 minutes seat time prior to the race.
"Being absent for almost a year was definitely a tough obstacle to overcome," Gono said. "Although due to strong determination and having the support of a great team, I managed to clock-in quick lap times and we finished first."
"We started strong with Ryo and when Luis took over the wheel from Naoki, we were in crucial fifth place position," said Carlos Gono, AutoPlus Sportzentrium head honcho and the father of Luis."We were confident that he (Luis) can make up and run smoothly and avoided some penalties."
"I admire Luis's dedication to his sport. He drove here straight right after his class. Despite not racing for a year and focusing on his studies, he was able to make it and dominate the race. I'm proud of his accomplishment," the elder Gono added.
The Cleanfuel-Motul Racing Team entered two race cars in the endurance race. The other team, driving car #24, is composed of Tomomitsu Senoo, Ai Koizumi, and celebrity racer Dominic Roque. The team completed 95 laps total and secured a time of 4:01:12.330 behind Ensport/Fourth Floor Racing Team's 4:00:24.611.
"This is a major test for the team as we conclude and cap off the 2019 Formula V1 Endurance Race," said Marco Atienza, Team Manager of Cleanfuel-Motul Racing Team. "We've raced with world-class champions like Tyson Sy, Daniel Miranda, Estafo Rivera, Alex Brown, Stefan Ramirez, and more."
"There are many lessons to learn from this race and also exciting memories to cherish. I am proud that Cleanfuel-Motul Racing Team exemplifies true sportsmanship whether we are on podium or not," Atienza said.
Also read: Cleanfuel Aggressively Expands Retail Stations in South Luzon
Cleanfuel Now Provides More Protection for Your Engine