Cleanfuel-Motul's Roque Earns Premier Podium Place in 2019 Formula V1 Round 2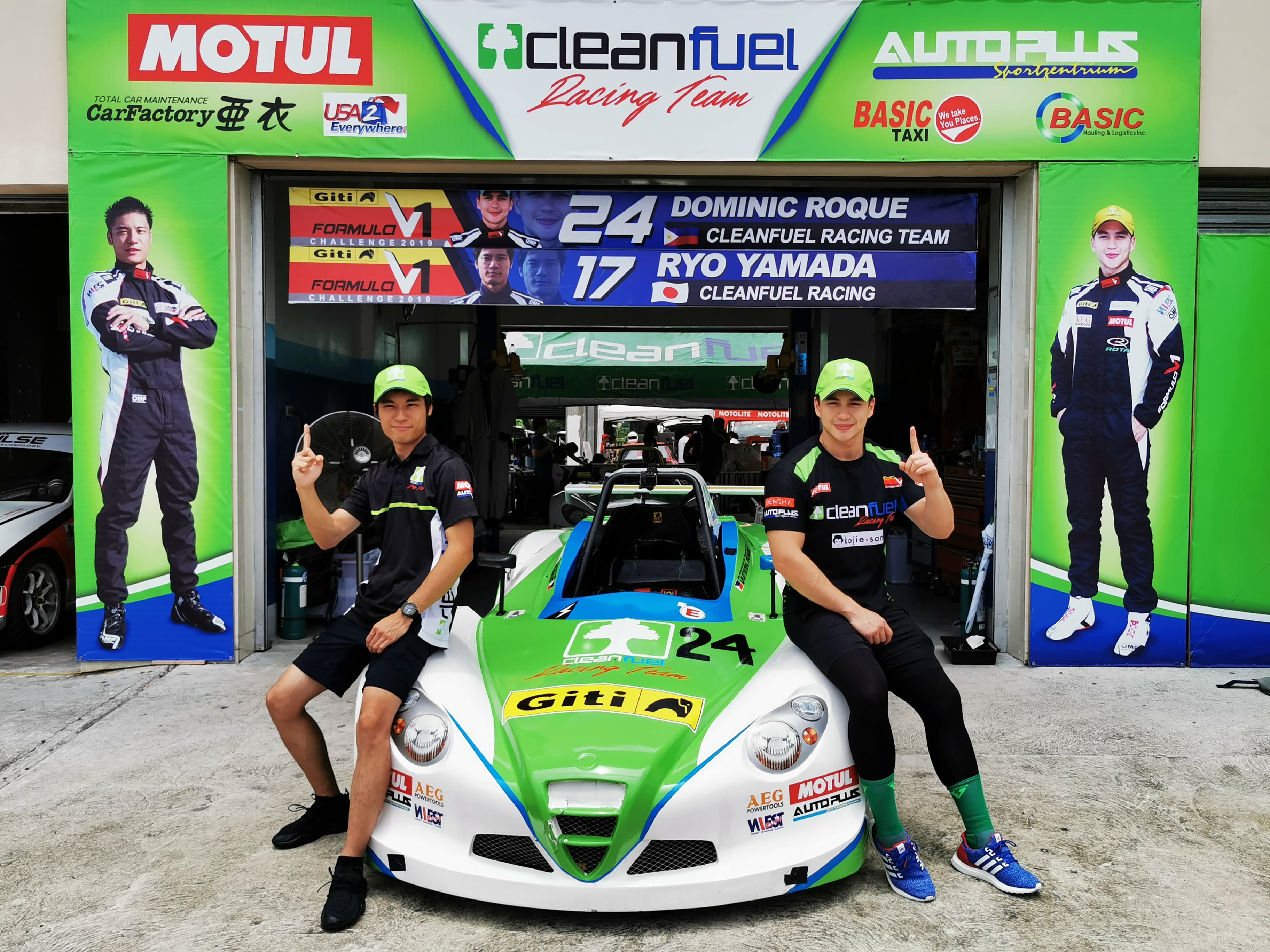 It was a birthday wish for Dominic Roque, and the dream came true immediately afterwards.
Roque celebrated his birthday at the Clark International Speedway over the weekend and took his first podium finish at 2019 Formula V1, donning the Cleanfuel-Motul banner.
Despite the harsh weather and experiencing technical difficulties during the morning run, Roque bagged third place.
And it was not over after that--Roque improved his previous post during the dramatic Race 6, taking second place, passing Shane Henderson and trailing teen driver Alex Brown.
"I prayed for this. I prayed hard for me to win today and I'm thankful that it happened," Roque told CARMUDI PHILIPPINES in an interview.
Meanwhile, teammate Japanese ace driver Ryo Yamada--a constant podium finisher--continues to earn more podium finishes through the series.
Yamada made a strong finish Race in 4 with a commanding eight-second difference over Stefan Ramirez on second.
The next day, Yamada won second place with a best time of 2:11.121, trailing by a fraction of a second behind Rivera for Race 5.
In the dramatic Race 6, Yamada claimed second (best lap time is 2:11.674), getting in wheel-to-wheel action with Estafano Rivera with Stefan Ramirez not far behind.
Cleanfuel-Motul team manager Marco Atienza was very contented with the results of the races.
"But our resilience towards gaining more wins will continue--rain or shine. Just like the quality products that are available on our stations," Atienza added.
The next round (double-the-points stage) for 2019 Formula V1 series is on October 19 to 20 while the last leg--which is the four hour endurance run--will be on November 16--all to be held at Clark International Speedway.