Consider yourself warned: How to spot fake PIAA OTO horns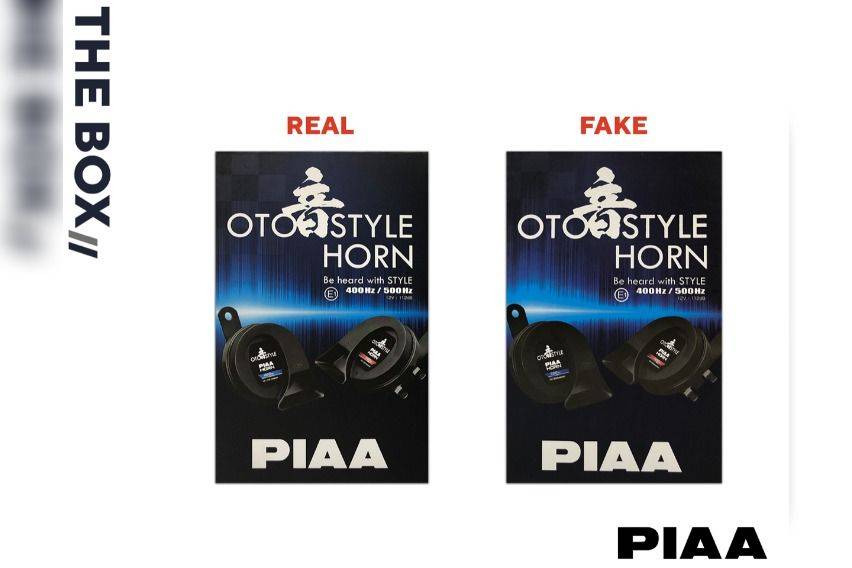 The local distributor of PIAA aftermarket parts in the country is warning the public of counterfeit PIAA OTO style horns that are circulating the market.
From lights to automotive horns, every PIAA product has passed stringent testing to ensure quality, reliability, and safety. Apart from that, topnotch research and development has been given to these products.
According to PIAA PH, they are now in the process of running after the sellers and proliferators of the fake products in the spirit of public's safety.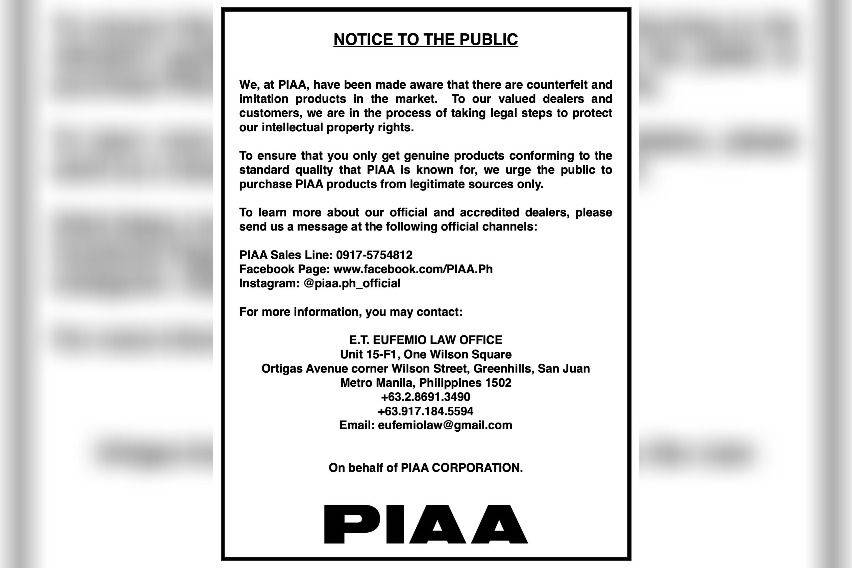 In the meantime, the brand urges consumers to be vigilant and to only purchase from official and accredited dealers so as to not to be misled to getting knock-off merchandises that are priced cheaper than the true-blue PIAA horns.
While at it, they are providing tell-tale signs to immediately spot the real deal from the cheap rip-offs. Read them below:
The original OTO Horn box has a higher resolution depth of detail of the Horn image, while the fake ones have no depth; the image is flat and stretched out.
The decals of the original PIAA OTO Horn box uses a stylized "R" in the word "HORN". The reflective material of the sticker paper used is also thinner, more delicate, and premium.
The genuine OTO Horn product has the correct PIAA logo—wider letters and no spaces in between the letters; has deep and cleaner etchings of the logo and the product specifications. The body of the horn itself is slimmer.
The authentic OTO Horn has the ">ABS, while the fake version's mark is right-side up.
The actual sound of the fake horn is completely different from the original PIAA OTO Horn.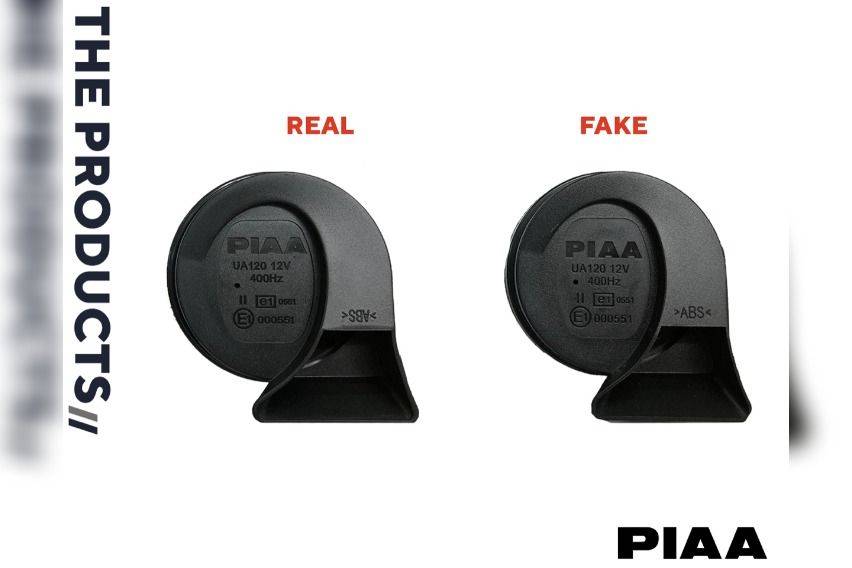 To learn more, customers can reach PIAA PH through its official Facebook page (www.facebook.com/PIAA.PH), official Instagram account (@piaa.ph_official), and official sales line (0917-5754812).
Photos from PIAA PH
Also read:
PNP-HPG Destroys 7.1K Sirens, Illegal Vehicle Accessories
AFTERMARKET: Drive Through Rain Safer with PIAA Silicone Wiper SiTech
How to get a brilliant shine every time with Sonax Gloss Shampoo
Read All
Featured Articles