Cyclists laud creation of EDSA bike lane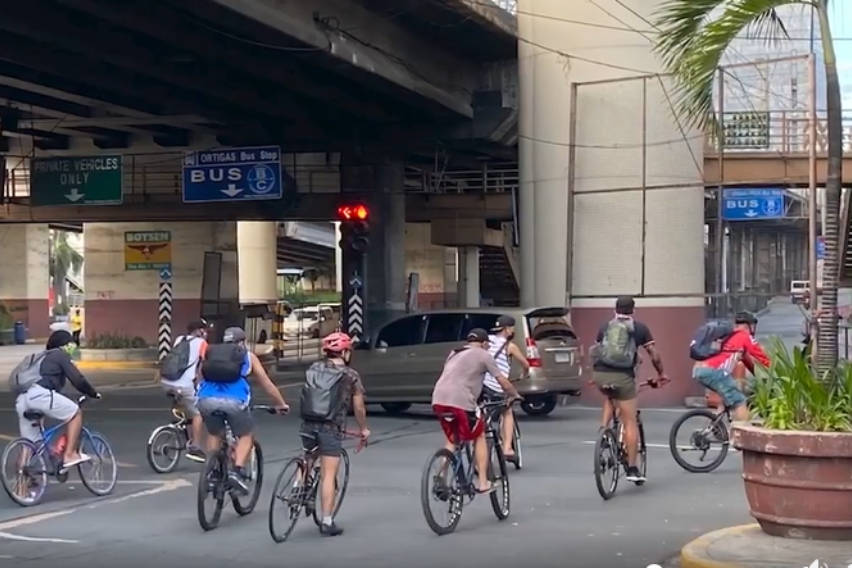 Bike advocates and cyclists lauded the creation of bike lanes placed along Epifanio delos Santos (EDSA) highway.
In a video of bike lane supporters and advocates posted at the Department of Transportation's (DOTr) Facebook page, various bike advocates and cyclists shared their ideas of the importance of these bike lanes, encouraged the government to be "bold in its implementation"; and to think of it as a beginning of making the city more livable.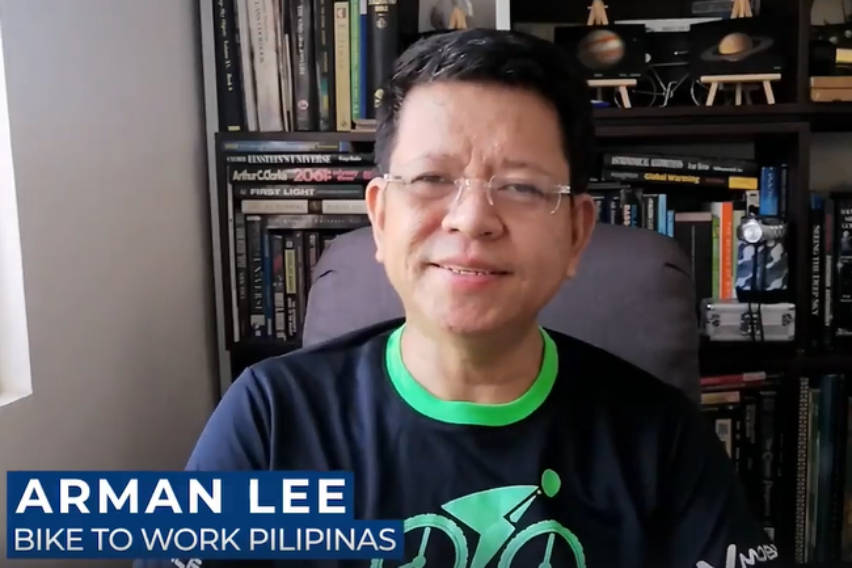 "We would like to express in behalf of all members of Bike to Work Pilipinas our fervent support in the setting up of pop-up bicycle lanes, or better yet, permanent bicycle lanes along EDSA," said Arman Lee of Bike to Work Pilipinas.
"We believe that this will be a big help to all biker workers who are plying north to south of NCR by using the shorter route but it needs to help and protect them when they do this."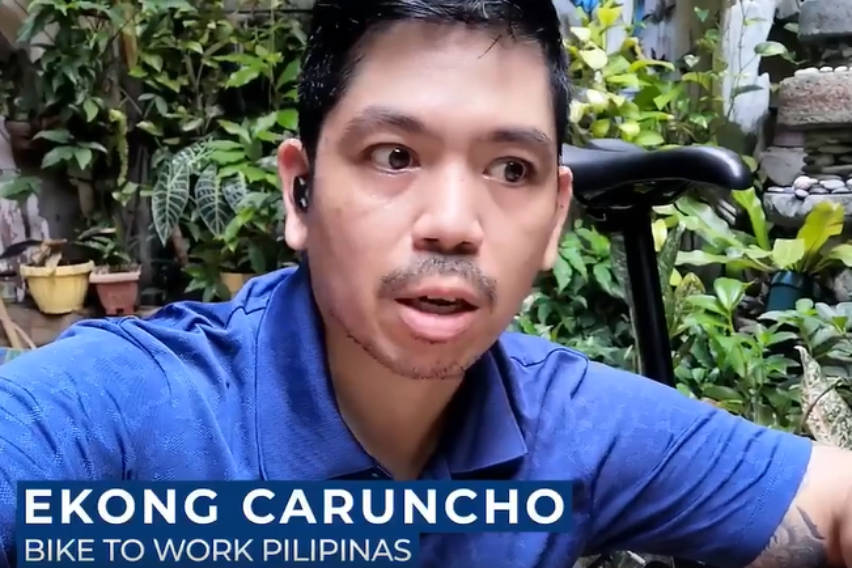 "I think the pop-up bike lanes are necessary, especially during GCQ, because the transportation means are really, really scarce, and to prevent further transmission of the virus, we really need to do our part and bike to work," said Ekong Caruncho of Bike to Work Pilipinas.
Why bike lanes?
Cycling Matters, in the same video, cited the need for a "continuous, protected, and consistent in its width across the entire way."
"Having a bikeway on EDSA would allow many cyclists to have the most direct route for their commutes. EDSA is a major artery that runs across the major business districts of Metro Manila, and cuts across the roads that cyclists use to go to and from work," Cycling Matters shared in the video.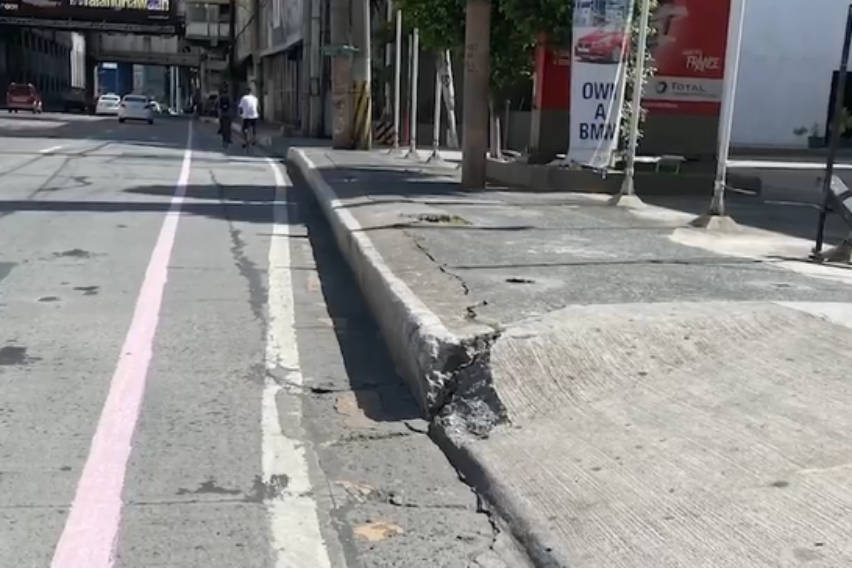 "It is easy to take for granted that designing roads for bikes is different from designing roads for cars. What might seem like a trivial distance for a car can be the deciding factor for a person considering bike transport," they added.
Cycling Matters also noted that the bike lane on EDSA can represents as "starting point for creating a bike network that fulfills the basic characteristics required of a working system: coherent, direct, and safe."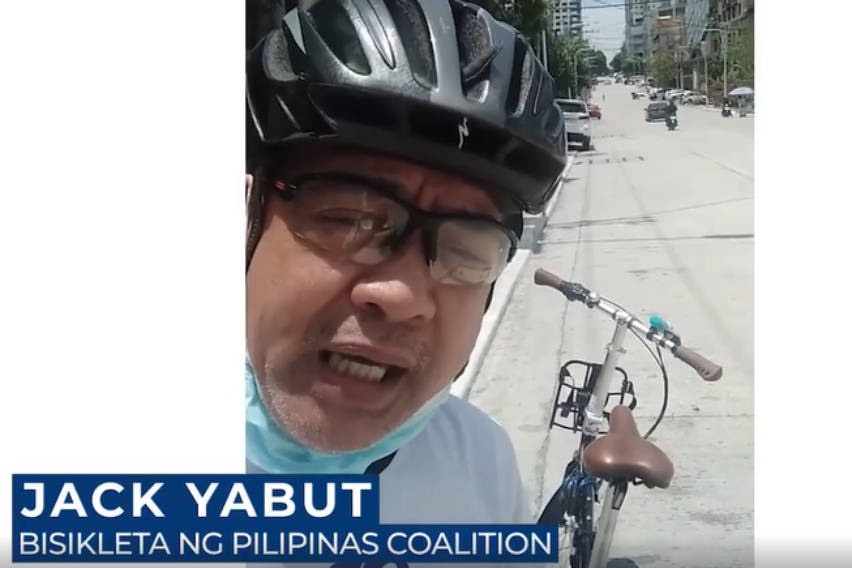 "With these safe bike lanes, we can encourage more Filipinos to take up cycling, to solve our environmental, health, and transportation problems," said Jack Yabut of the Bisikleta Pilipinas Coalition.
Photos from Cycling Matters PH and Department of Transportation Facebook pages
Also Read:
Bike lanes in MM in place; MMDA eyes smooth coordination
DPWH Opens 5.8-Km Protected Bike Lane along Laguna Lake Highway
9.6-Kilometer Bike-Friendly Diversion Road in Bulacan Now Open
Read All
Featured Articles