Davao's Joseph Rodriguez Wins NAsFOR Truck Challenge, Driver of the Year Award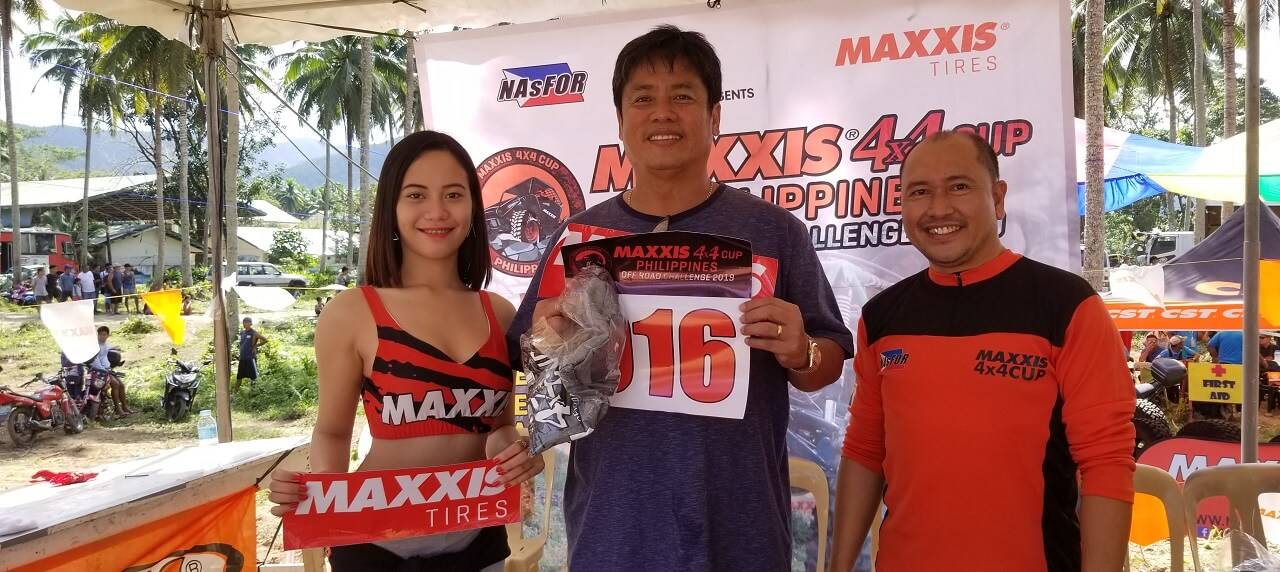 National Association of Filipino Off-roaders (NAsFOR) concluded the final and biggest race of the latest season of the MAXXIS 4x4 Cup Extreme Off-Road Challenge, and when the smoke cleared, it was Joseph Rodriguez of 4Wheelers Davao who rose to the top of the heap.
During the last race of the MAXXIS Off-Road Challenge, dubbed the Philippine Tough Truck Challenge (PTTC) 2019, Rodriguez managed to beat 28 of the country's top extreme off-roaders en route to winning the final and biggest race of the racing season.
Thanks to his superb performance during the final race, Rodriguez also nabbed his first NAsFOR Driver of the Year (DOY) honor, besting his fiercest rival Edison "Tonton" Dungca of the Kapampangan Racing Team, himself a two-time winner of the DOY award in 2013 and 2014.
©nasfor.com
Aside from his final race win, Rodriguez was also a consistent podium placer of NAsFOR's 2019 off-road racing season, winning five out of 12 racing legs.
"We at North Trend congratulate Joseph Rodriguez and all the racers who participated in this year's 4x4 cup," said North Trend Marketing Corporation Chief Operating Officer Ronald Ang. "We are happy to see passionate motorsport athletes conquer the tough obstacle courses with the help of our top-of-the-line tires such as the M9060 Mud Trepador and MT772 Razr MT. Trust that we shall continue to bring more powerful and efficient tires to help boost every Filipino racer's drive."
North Trend Marketing Corporation is the official distributor of MAXXIS Tires in the Philippines, and co-presentor of the MAXXIS 4x4 Cup Extreme Off-road Challenge annual motorsport event since its inception in 2013.
©nasfor.com
"We are very happy with the support that our sponsors have extended this year, especially with what was given by the title sponsor MAXXIS," NAsFOR Events Director Ramon Toong shares. "With our combined networks, we were able to bring this unique and exciting competition to more Filipinos."
"We are very appreciative of the consistent support Maxxis Tires Philippines extends to the competition," adds NAsFOR President Reynan Jayme. "With their help, extreme 4x4 racing has grown in the country."
Other co-presentors of PTTC 2019 included 199 Off-roadhouse, FCC Trading, AEG Powertools, Racetech 4x4 Suspensions, TRE 4x4 and Mobil Lubricants.