DPWH completes road projects in Pangasinan and Tarlac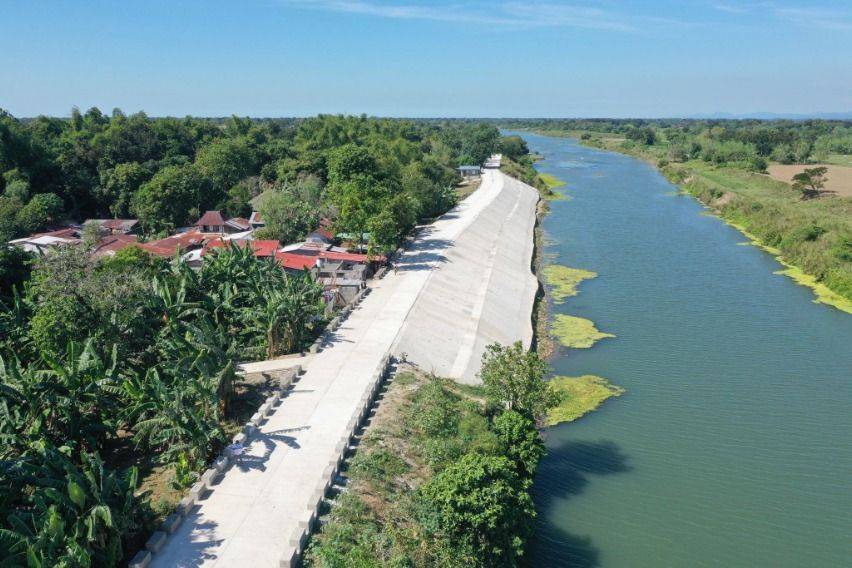 The Department of Public Works and Highways (DPWH) recently announced the completion of road projects in Mangaldan, Pangasinan (main photo), and Concepcion, Tarlac.
DPWH Secretary Mark A. Villar said that a new road leading to Angalacan River Ecotourism Park is now providing better access for residents in Mangaldan, Pangasinan.
In Tarlac, Villar said that the DPWH Tarlac Second District Engineering Office (DEO) has completed a farm-to-market road that now connects Barangays San Isidro and Sitio Kabayung Sarul.
"Despite the limitations brought by the pandemic, we are proud to announce that we have delivered the first phase of the concreting project," said Villar about the road in Pangasinan.
"(It is) aimed to attract more tourists in the ecotourism park and improve economic activity in the municipality," he added.
Meanwhile, DPWH Pangasinan Second District Engineer Edita Manuel said in her report to Villar that the 900-meter concrete road now enables easier access to services for the residents of Barangays Embarcadero, Nibaliw, Tebag, and Salaan.
The P44.87-million project also involved the construction of a 200-meter flood control structure that will serve as protection for properties and crops during the wet season.
"We will proceed with the implementation of the second phase of the project to support the local government's ecotourism project and boost economic activity in Mangaldan," Villar added.
In Concepcion, Tarlac, Villar said that the 1.2-kilometer road that now connects Barangays San Isidro and Sitio Kabayung Sarul (below), will ensure that farmers no longer have to endure unpaved and muddy roads.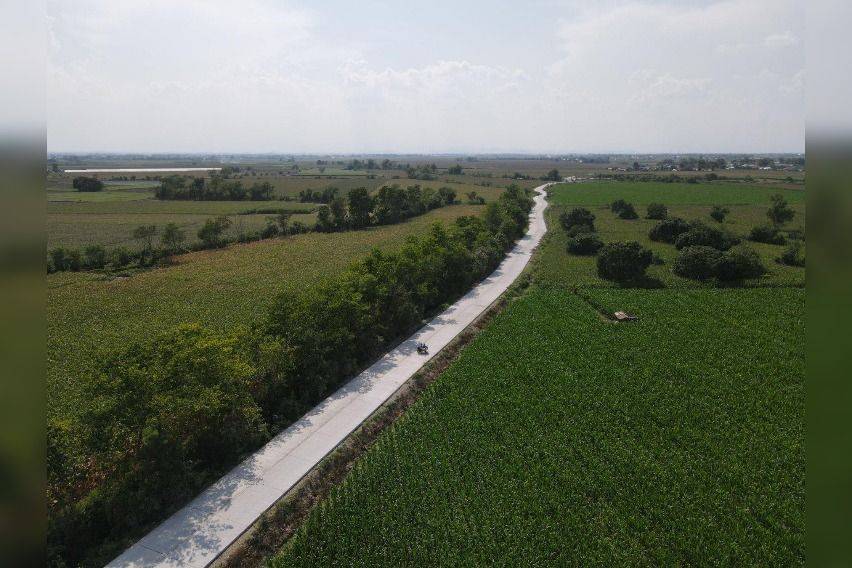 Prior to the construction of the P14.8-million project, residents had to walk every day or ride carabao-pulled carriages, as motorized vehicles are unable to pass through.
Villar commended the DPWH Tarlac Second DEO for the swift completion of the project which started last November.
"With this two-lane concrete road, people and even motorized vehicles can now pass by and enjoy shorter travel time, greatly increasing their access to social services and faster transport of local products," assured Villar.
Photos from the Department of Public Works and Highways
Also read
DPWH poised to put diversion road going to Calbayog Airport
Manila's Quezon Bridge to be earthquake-resistant, says DPWH
Read All
Featured Articles