DPWH: Priority public infrastructure projects to continue despite ECQ, smaller projects to halt
The Department of Public Works and Highways (DPWH) announced that it will be allowing the construction of priority infrastructure projects despite the government placing Metro Manila and neighboring provinces (collectively referred to as the National Capital Region Plus) back to enhanced community quarantine (ECQ).
Based on Department Order 30, all essential public and private construction projects shall be allowed at full operational capacity in areas under ECQ and modified ECQ (MECQ), subject to strict compliance with the new construction safety guidelines.
Classified as essential construction are sewerage and water service projects, and digital works; priority public infrastructure projects such as roads, bridges, flood control, and active transport facilities; as well as priority private infrastructure projects that include facilities for food production, agriculture, fisheries, energy, housing, communication, water utilities, manufacturing, and business process outsourcing (BPO).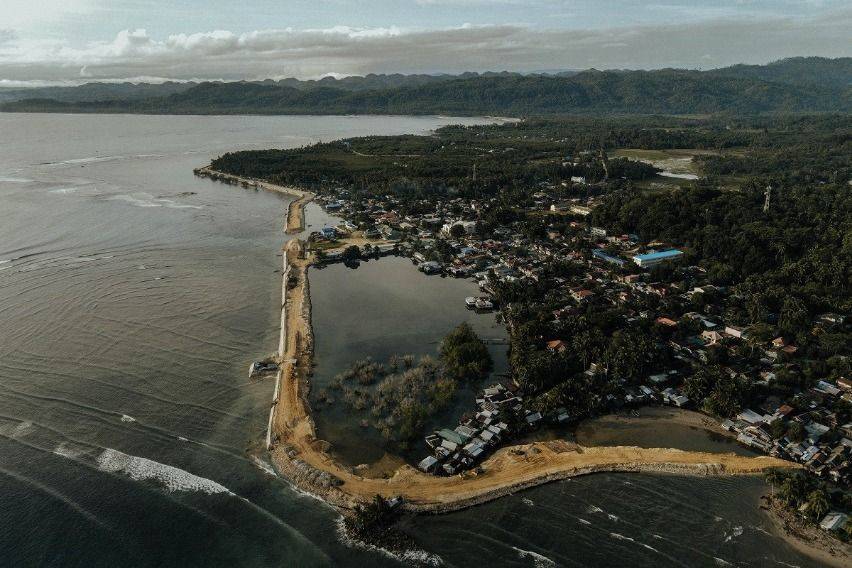 Aside from that, the DPWH allows construction projects to continue even during ECQ and MECQ that covers health, quarantine, and isolation facilities for COVID-19 patients including dorms for healthcare workers; vaccination centers or facilities necessary for supply, distribution, and administration of vaccines; health, quarantine, and isolation facilities for COVID-19 patients including dorms for healthcare workers; vaccination centers or facilities necessary for supply, distribution, and administration of vaccines; facilities for construction personnel of doing emergency works and other disaster risk reduction and rehabilitation works; and educational facilities and other government structures/offices/buildings.
However, on the directive penned by Public Works and Highways Secretary Mark Villar, small-scale projects will not be allowed to proceed.
"In ECQ and MECQ areas, we are prohibiting the operation of small-scale projects that are private and personal use, and which, because of scale, would impractically be unable to comply with our guidelines," Villar said.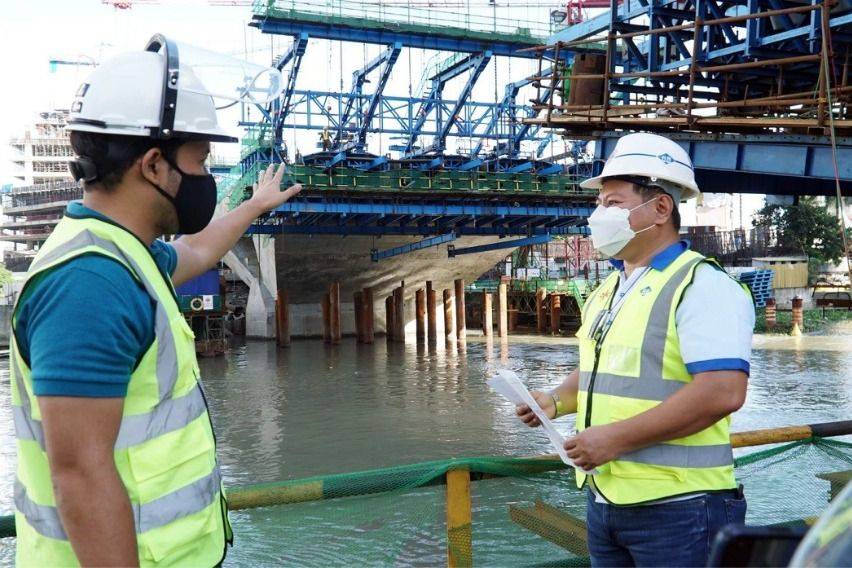 Further, areas under general community quarantine (GCQ) and modified GCQ that have public and private construction projects will be allowed to continue but are subject to the latest construction safety guidelines.
Civil works contractors must ensure that workers are fit to work prior to deployment. The order cited that those workers who fall under are under the most-at-risk population (MARP) are senior citizens, pregnant women, individuals with underlying health conditions and those below 18 years of age are encouraged to observe work-from-home arrangements and shall secure and submit a Certificate of Fit to Work from Occupational Health Personnel whenever needed to physically report to work—but only on limited number of hours.
Before employees are deployed, employers are encouraged to collaborate with national and local government testing and ensure that employees who are at risk of contracting COVID-19 should be tested. Should mandatory testing be implemented, it should be shouldered by the employer.
Aside from that, contractors shall likewise test all employees experiencing COVID-19 symptoms and their close contacts and shall undergo 14-day quarantine. Those that did not signs and symptoms of the disease (asymptomatic) shall not be required to undergo RT-PCR test or antibody-based or antigen tests, but shall be screened for symptoms by a local health officer or an Occupational Safety Health (OSH) physician.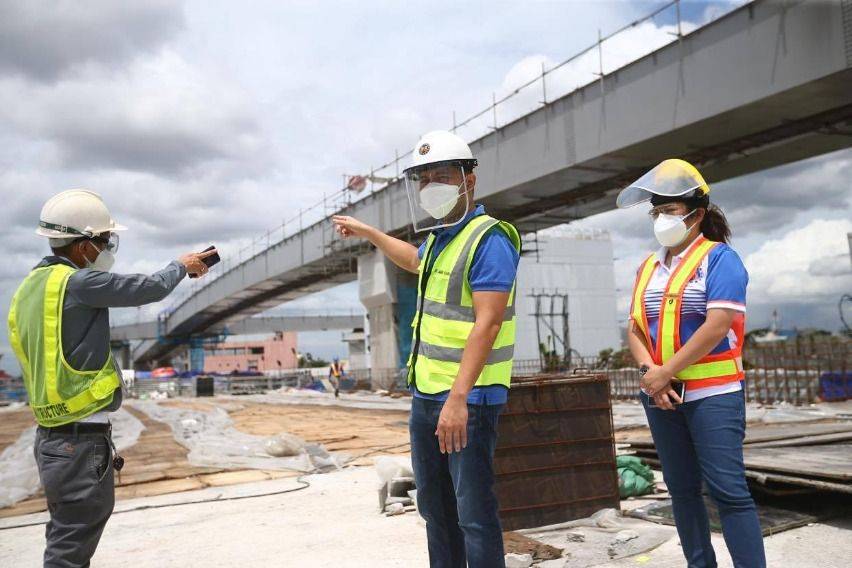 The agency also clarified that rapid antibody-based or antigen test kits must be used in conjunction with RT-PCR to definitively diagnose or rule out COVID-19.
Further, concessionaires, contractors, and subcontractors are required to implement COVID-19 prevention and control measures including the provision of disinfection facilities at project sites, hand sanitizers, PPEs, food, transportation, and information dissemination on new construction protocols among others.
Employers shall also provide hand-washing stations with soap, water, and hand sanitizers and ensure the disinfection and routine cleaning of frequently-touched surfaces/objects.
Workers before being deployed shall be given bona fide IDs that will serve as sufficient identification and pass for persons of permitted establishments or offices and which will exempt them from the uniform curfew hours imposed by local government units.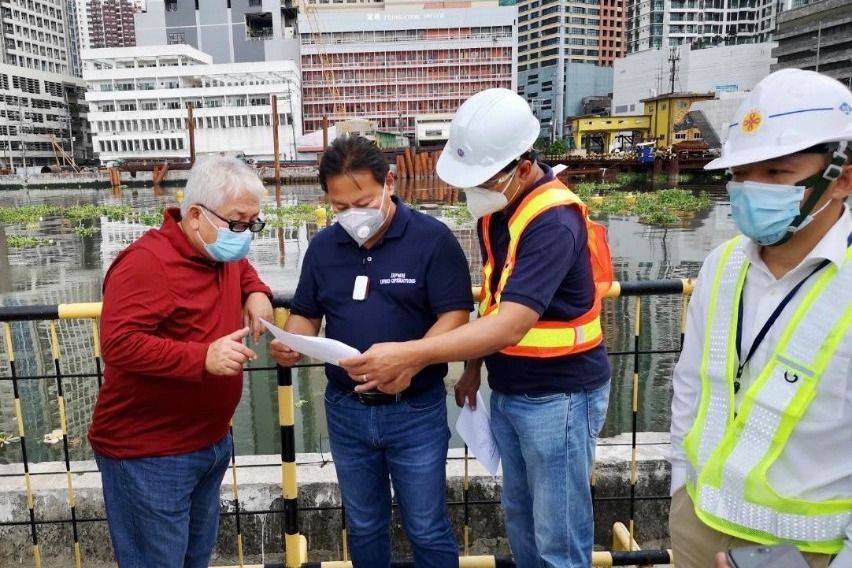 Moreover, workers are obliged to wear full-coverage face shields, face masks, practice physical distancing of at least one meter apart; will undergo temperature checks and are required to accomplish the health declaration form prior to entering the construction site.
Smoking, the use of e-cigarettes, and spitting will also be prohibited in the workplace premises.
For disinfection, a 24-hour site lockdown will be implemented once there is a confirmed case of COVID-19 in the site and employers are required to report cases to the Department of Health and comply with the contact tracing protocols.
Furthermore, those who will not follow (concessionaires, contractors, and subcontractors, suppliers, its responsible officers, directors or employees), any of the provision of the new guidelines may be slapped with the termination/rescission of contract and further criminal action may be filed.
Photos from Department of Public Works and Highways
Also read:
Abalos to DPWH: fix lighting along major thoroughfares
DPWH poised to put diversion road going to Calbayog Airport
Build more, hire more: DPWH gets 1,013 Engineers, regularizes more Job Order employees
Read All
Featured Articles