DPWH resumes Marawi road network construction
To help revitalize the area's economy, the Department of Public Works and Highways (DPWH) disclosed that it has resumed the road rehabilitation project in Marawi City.
Public Works Secretary Mark Villar said that the rehabilitation of Marawi Transcentral Road Phase 1 (which is under a grant aid program from Japan International Cooperation Agency) has provided better access to basic services, increase trade movements, and contribute to the progressing economic activities in Marawi City, Lanao Del Sur.
Villar shared that two of the three contract packages (CPs) were completed, with the remaining package on final finishing touches involving ancillary or drainage works are to be finished by the end of this month.
Meanwhile, Undersecretary for Unified Project Management Office (UPMO) Operations Emil Sadain said that the 18.97-kilometer Marawi Transcentral Road Phase 1 is first among the significant projects in the government's comprehensive plan for the reconstruction and development for a "greater Marawi."
The 5.45-kilometer Contract Package 1-B (which covers the design and construction of Bacong-Poona-Marantao-Marawi Road, GMA Terminal Access, Marawi-Cadre-New Capitol, Marcos Boulevard, and Idarus Road Section) was completed by joint Al Hussein Construction/N.B. Salbo Construction .
The road network capacity improvement for the MSU-GMA Road and Lumindong-Amaipakpak Avenue under Contract Package 2 that has a total length of 3.90 kilometers was earlier completed by Kouzbary Builders.
Further, Sadain — in his inspection of the Marawi Transcentral Road — ordered Woodfields Consultants, Inc. and the joint venture contractors Unimasters Conglomeration Incorporated/MMA Achievers Construction and Development Corporation/CDH Construction/ Flying Seven Construction to work together to complete the all the remaining civil works for the 9.41-kilometer Bacong-Iligan-Marawi Road Section under contract package 1A this month.
The on-going packages under Marawi Transcentral Road Project Phase 3 are as follows:
- Package 3A: 4.87 kilometers that consist of Cabingan-MSU Campus-Amai Pakpak Avenue (Road 6), MSU Campus-Matampay-Marantao Road (Road 7), and Rapasa-Bayaba Road (Road 20);
- Package 3B: 4.92 kilometers that cover Emie-Sagonsongan-Linao-Lantian Road (Road 9-1), MSU-Bubo Road (Road 13), and Rantian-Paling Road (Road 14);
- Package 3C: 4.34 kilometers made up of Linao-Alinan Road (Road 15), Emie-Sagunsungan-Linao-Rantian Road (Road 9-2), Rorogagus-Mipaga Road (Road 25), and Bito-Mipaga-Marawi Road (Road 26); and
- Package 3D: 4.65 kilometers composed of Bacong-Poona-Marantao-Marawi Road (Road 2-3); Bito-Rorogagus-Guimba Road (Road 11); and Tampilong Road (Road 28).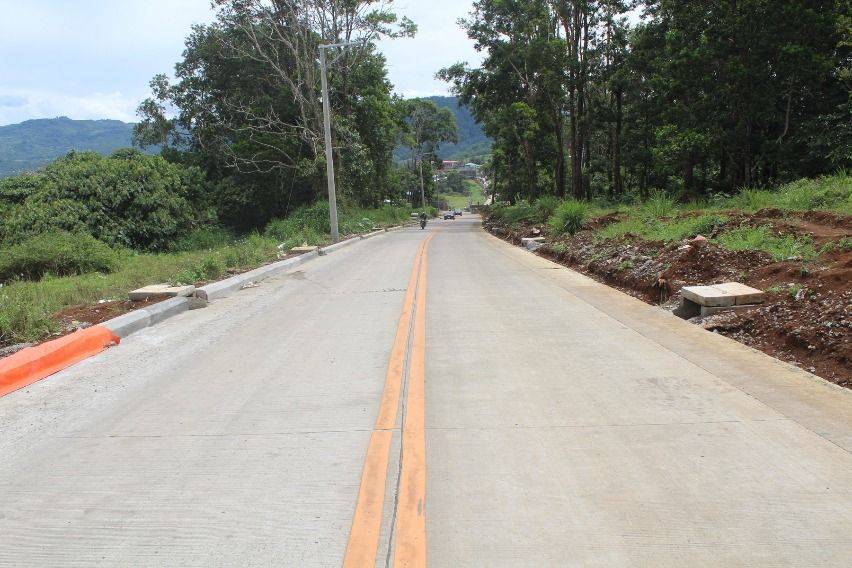 Moreover, DPWH noted that the improvement of roads in Marawi City and surrounding areas is among the national government's infrastructure flagship projects in support of the transition to Bangsamoro government that will help boost peacebuilding efforts and open up opportunities for people to improve their quality of life.
Photos from Department of Public Works and Highways
Also read:
DPWH: Build, Build, Build program created 6.57-M jobs in 4 years
Marawi Road Network Reconstruction Begins
DPWH Opens New Road Named After First Fallen Soldier in Marawi Siege