EastWest Auto Loan Wins at Asian Banking and Finance Retail Banking Awards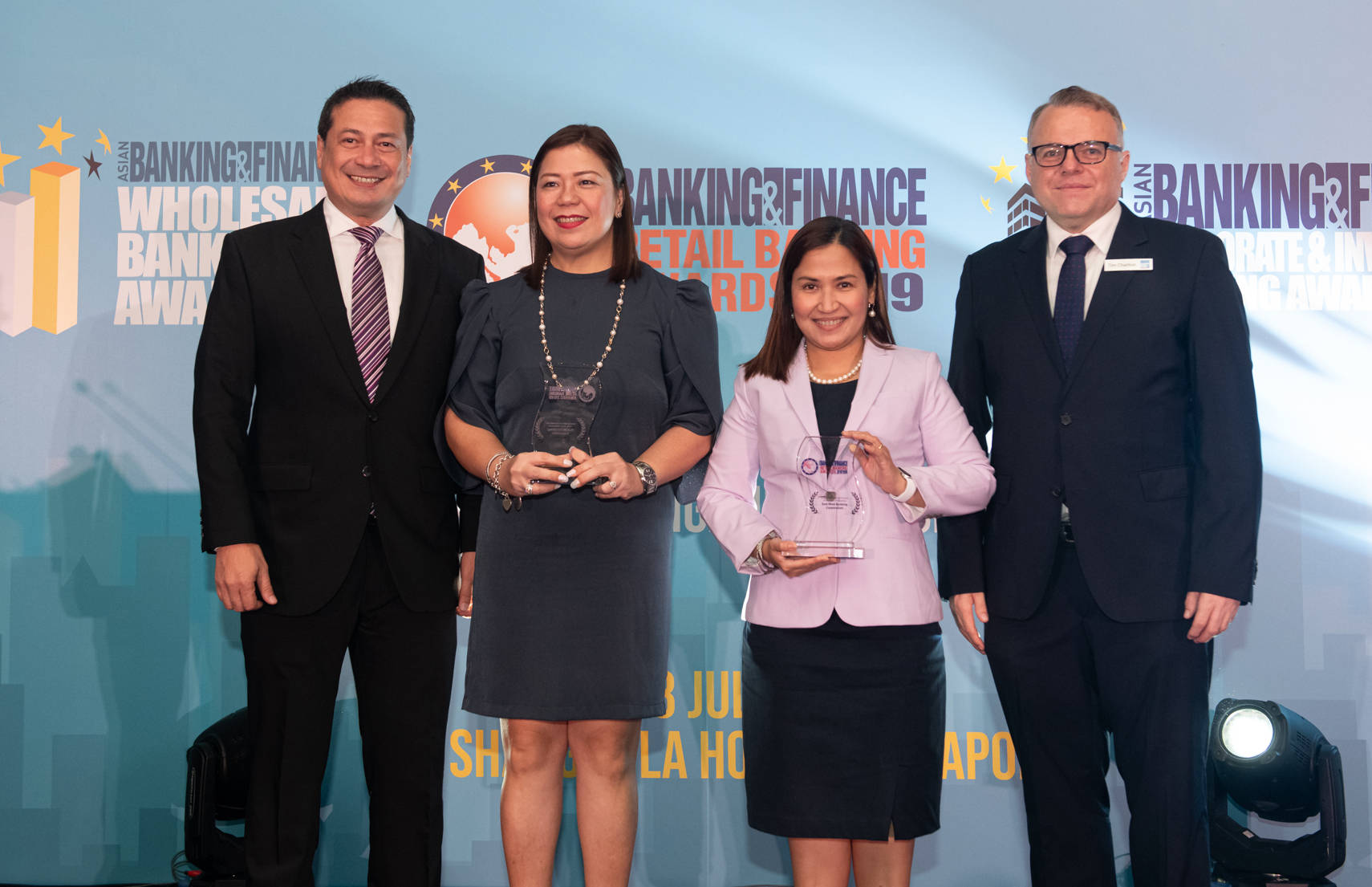 EastWest Bank won two awards at this year's Asian Banking and Finance Retail Banking Awards for its Auto Loan Business.
EastWest Auto Loan won the Automobile Lending Initiative of the Year and Consumer Finance Product of the Year awards for the Philippine category.
"We're definitely happy to be recognized in the region for our stellar and tireless work in fulfilling our customers' demand for auto loan in the Philippines, despite the challenging market conditions," said EastWest First Vice President and Head of Auto Loan Sales, Jocelyn C. Legaspi. "These awards inspire us to innovate further so we can continuously be the best in class."
EastWest Auto Loan comprises the largest share of the bank's consumer loan portfolio, growing into a major player in the industry with a 19-percent growth in total amount financed in 2018 versus the previous year, and a cumulative growth rate of 42 percent in loan receivables. The bank achieved its growth despite a contraction in the auto loan industry last year.
EastWest executed strategic maneuvers to grow its auto loan business, such as exclusive dealer tie-ups, expansion of satellite centers to invigorate market reach in the provinces, unique marketing and sales programs, and improved brand marketing.
"We at EastWest are always committed to providing the best service to our customers by banking on our robust dealer relationships and improving overall service from applications processing to payments," Legaspi added.