ECCP Tackles Future of Ridesharing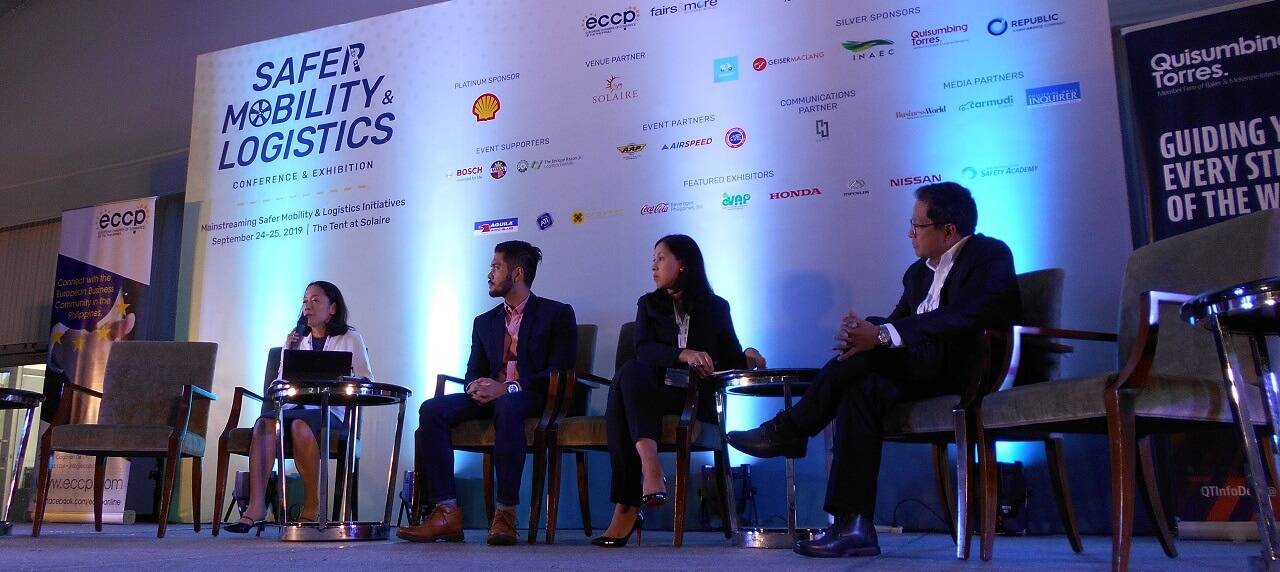 The Philippines' ridesharing industry has seen exponential growth in the few short years it has existed. Beginning with GrabCar in 2015, ridesharing apps have come (MiCab, Owto, HirNa) and gone (hello, Uber), but there's no question the industry continues to thrive.
Of course, as with anything that evolves, there's bound to be growing pains with the burgeoning ridesharing industry. Today, the most prominent issues relate to government regulations, competition, and profitability, among others. Left unchecked, these issues can take their toll not only in the certain ridesharing niches, but possibly with the industry as a whole.
The European Chamber of Commerce of the Philippines (ECCP) shines a light on these issues--with the hopes of providing solutions for them--with the first session of the second day of the Safer Mobility and Logistics Conference and Exhibition entitled "RIDESHARING: Current and Key Issues."
Scheduled speakers for the session are: Atty. Yaeko Hodaka, Asia Pacific Regional Chair of Industrials, Manufacturing, and Transportation at Baker McKenzie; Atty. Miguel Aguila, Grab PH legal counsel, and; Atty. Donemark Calimon, Partner and Head of Industrials, Manufacturing, and Transportation at Quisumbing Torres.
Discussing global trends in ridesharing, Hodaka shared the regulatory and service evolution of ridesharing in major markets including the US, Malaysia, and South Africa. In her talk, Hodaka touched on the subjects of 'misclassification' of drivers (whether as independent contractors or employees), lack of proper regulations for ridesharing services, conflict/competition between taxi and ridesharing drivers, and market opportunities.
Speaking on behalf of Grab PH, Aguila shared the company's history. The company, which began in Malaysia, shifted to Singapore when it expanded to other South East Asian markets. Grab's services in the country now include GrabCar, GrabTaxi, GrabTrike, GrabShare, GrabExpress, GrabFood and GrabPay, among others. Aguila shared Grab's goal to provide better customization for their services, in which users can choose the car model, fuel efficiency, and even the driver providing the ridesharing trip. With the aim of becoming "the everyday app for everyone" Grab will shift from unimodal to a multimodal system, with the company becoming involved with every touchpoint of travel and beyond. Aguila also discussed the issue of safety and security and shared specifics about the app's Safety Center function.
For his talk, Calimon elaborated on the legal framework and regulatory issues with the general ridesharing industry, and what the forecast is regarding its future in the country. The Philippines is the first country to issue nationwide regulations on ridesharing, Calimon shared, and it now involves the transportation not only of passengers, but also of freight. According to Calimon, this triggers complications from a legal perspective including issues with ownership/nationality (must be 60 percent Filipino-owned), government regulations (falling under LTO and LTFRB jurisdiction), and data privacy, to name a few. The need to build a distinction between the tech and transportation side of ridesharing is critical to the industry moving forward, Calimon said.
Key takeaways:
Ridesharing is a developing industry.
Laws are being crafted to address concerns from all different channels.
Safety is a major concern of regulators and industry players.
Solution implementation must be data-driven using telematics and other digital technology.
©Wilbert Tan for CARMUDI PHILIPPINES