Expanded Subic Freeport Expressway now open
The newly-renovated Subic Freeport Expressway (SFEX) is now open to the public.
Spearheading the inauguration of the expanded 8.2-kilometer expressway (which cost about P1.6 billion to construct) were the Department of Public Works and Highways (DPWH) and NLEX Corporation.
The expansion project was made despite the ongoing COVID pandemic to help bolster business activities and speed up the flow of goods and services between the economic zones in Clark and Subic.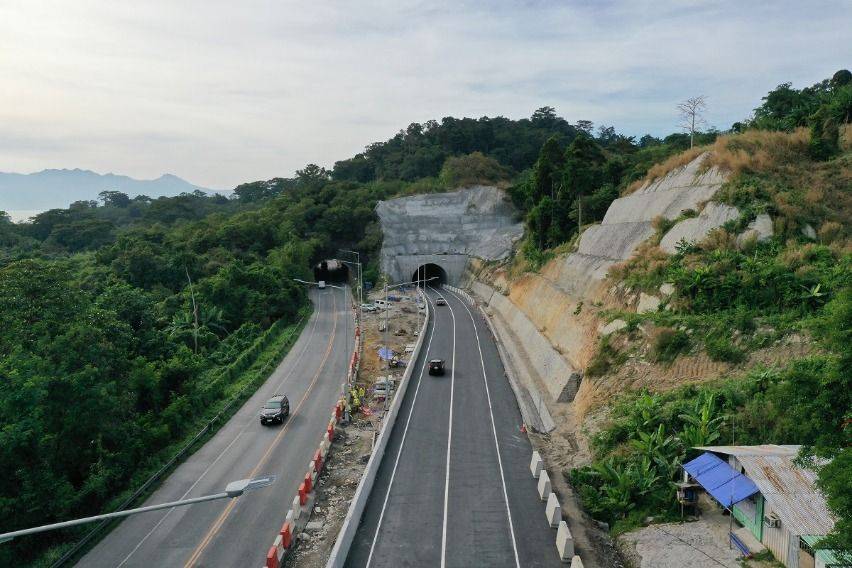 Those who attended the ceremonial drive at the expressway expansion that connects Bataan, Zambales, Pampanga and the rest of Central Luzon through the Subic-Clark-Tarlac Expressway were Executive Secretary Salvador Medialdea, Secretaries Mark Villar (DPWH), Arthur Tugade of Department of Transportation (DOTr), Presidential Spokesperson Harry Roque, Subic Bay Metropolitan Authority (SBMA) Chairperson and Administrator Wilma Eisma, Metro Pacific Investments Corporation (MPIC) President Jose Ma. Lim, Metro Pacific Tollways Corporation (MPTC) President Rodrigo Franco, and NLEX Corporation President and GM J. Luigi Bautista.
"The administration's 'Build Build Build' infrastructure program is one of the key drivers that would help our economy get back on track from the adverse effects of the COVID-19 pandemic. Infrastructure investments have a high multiplier effect in the economy, so priority is being given to projects that would create opportunities and propel our country's growth," Medialdea said.
For his part, Villar said that "this fresh Metro Pacific Tollways infrastructure investment will improve mobility, accelerate the country's economic recovery and more importantly, support the logistics and supply chain we urgently need. Around 10,000 motorists daily will benefit from this new road."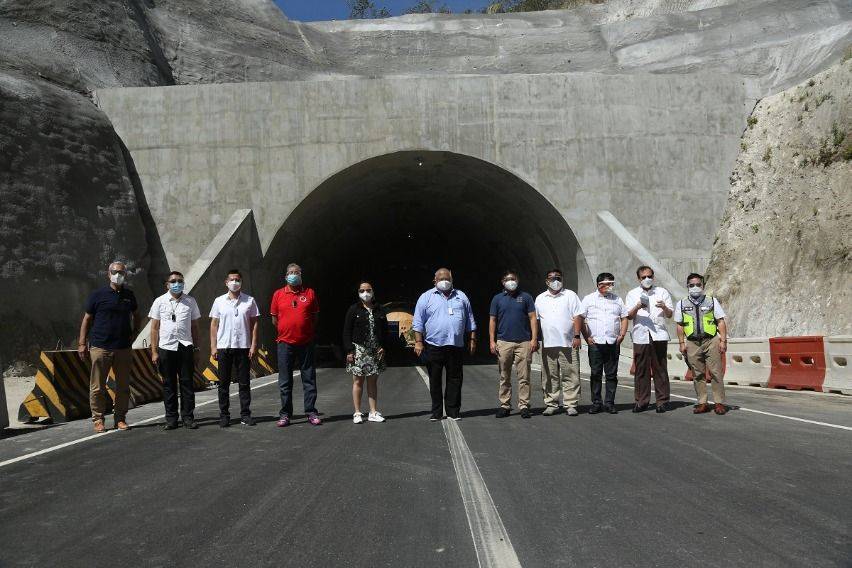 The expansion project was made to widen the expressway capacity from a single two-way carriageway to a double carriageway with dedicated lanes in each direction.
A total of 16.4 new lane kilometers, two new bridges in Jadjad and Argonaut, and a new tunnel covered the project. International-standard LED lights have been installed, the elevation of the Maritan Highway-Rizal Highway-Tipo Road junction raised, and the area's drainage system enhanced.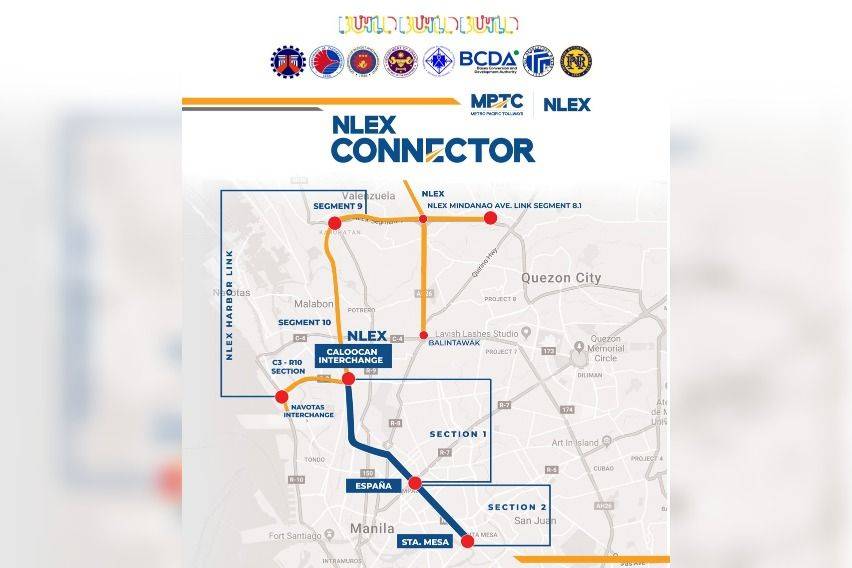 "We continued the construction of the new expressway despite the challenges posed by the pandemic and the stringent health protocols. The construction project also provided jobs and supported the livelihood of our people. It was also our way of helping our countrymen manage the economic impact of the health crisis. MPTC and NLEX continue to stand with the government in its commitment to improve the lives of Filipinos through infrastructure projects such as this," Bautista said.
The SBMA Chair said that the "the project is definitely a welcome development for Subic, especially now that tourism-related businesses are being revitalized. The new SFEX would also boost the growing transshipment operations."
It was before the end of 2020 when NLEX partially opened the new expressway to serve motorists during the holiday season.
Photos from NLEX Corporation
Also read:
New SFEX road open until mid-Jan. 2021
SFEX Capacity Expansion completion rescheduled to yearend 2020