Feast Your Eyes on the Ford Mustang Mach-E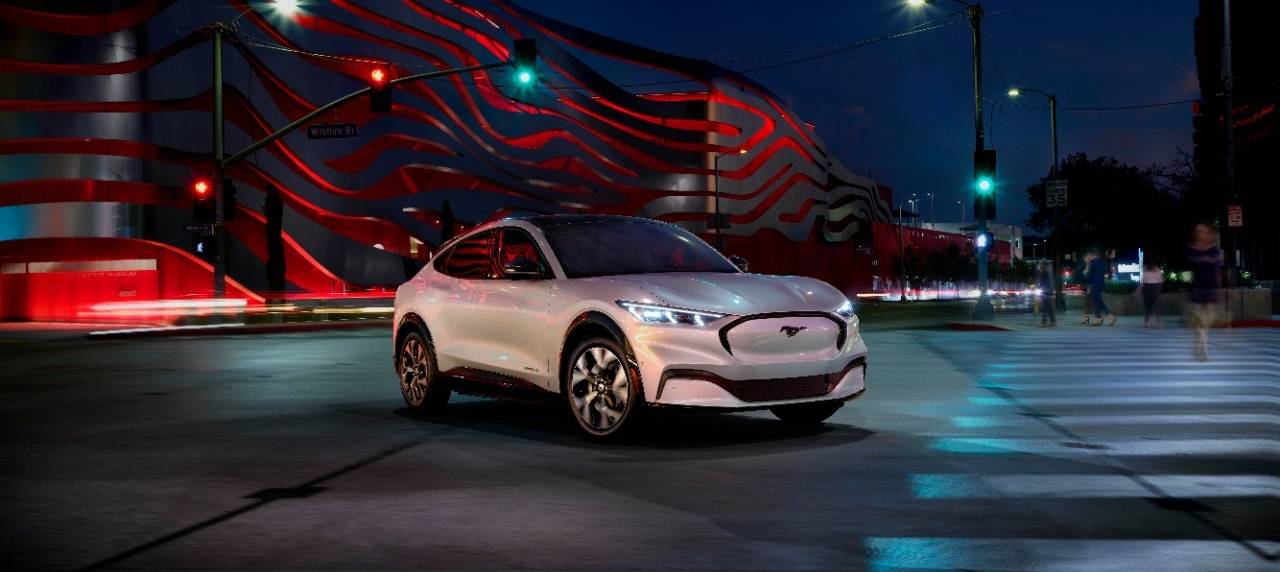 The Blue Oval finally removes the curtains on their much-anticipated Mustang Mach-E, and suffice to say, from the all-electric crossover SUV's looks to its performance numbers, the car still perfectly embodies the Mustang spirit.
The Mustang lineup has remained virtually untouched for some 55 years, so you can imagine the trepidations that loyalists have had with the family's newest addition, with some even calling it a travesty to get rid of the internal combustion engine (ICE) and imbue the Mach-E with a battery pack.
Those with open mind will find the Mach-E more than worthy to bear the Mustang name, with its maximum 459 horsepower and 830 Nm torque (Mustang Mach-E GT and GT Performance Edition only) courtesy of a 757-kWh battery and rear-wheel drive provided by a single permanent magnet electric motor and a second motor that adds all-wheel drive capabilities. The available extended range battery pushes the car to a range of plus-minus 500 kms.
"At the first-ever Detroit auto show, Henry Ford said he was working on something that would strike like forked lightning," said Bill Ford, executive chairman, Ford Motor Company. "That was the Model T. Today, the Ford Motor Company is proud to unveil a car that strikes like forked lightning all over again. The all-new, all-electric Mustang Mach-E. It's fast. It's fun. It's freedom. For a new generation of Mustang owners."
The centerpiece for the Mach-E's cabin is a 15.5 inch touchscreen that takes care of all infotainment and climate functions. The instrument cluster is a digital 10.2-inch screen. The next-generation SYNC also makes its debut, which introduces machine-learning to its list of capabilities while simplifying touch, swipe and pinch functions via its more intuitive design.
As for interior space, the Mach-E is designed to seat five adults comfortably and ensures there's "plenty of space for friends, kids and cargo." Premium available Bang & Olufsen speakers are seamlessly incorporated across the front dash, situated just above the air vents in a floating manner. A floating flip-up armrest doubles as a place to store trinkets, bags and other accessories. A little physical knob also floats on the surface of the 15.5-inch screen, similar to what can be seen in today's Jaguar Land Rover models. As you can see, there's a lot of floating going on in the Mach-E's cabin.
Ford begins shipping the first batch of Mach-Es to their respective dealerships in late 2020. The high-performance GTs will only be available beginning mid-2021.