Final section of TPLEX opens to the public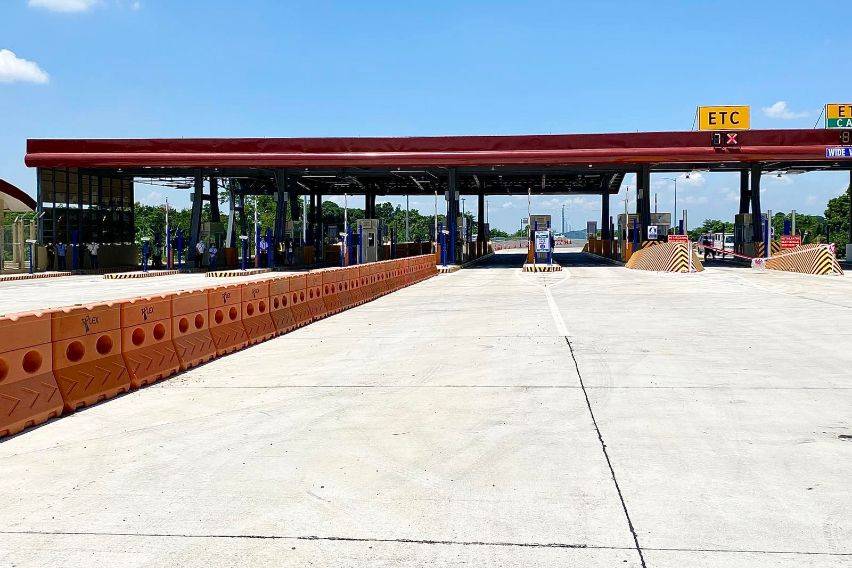 The final section of the 89.21-km Tarlac-Pangasinan-La Union Expressway (TPLEX) has been formally opened to the public.
Last month, the Department of Public Works and Highways (DPWH) Secretary Mark Villar announced that the said section will be open to the public by July 15. The inauguration of the infrastructure held yesterday sees the government agency meeting its deadline.
Concessioned to San Miguel Corporation (SMC), the four-lane toll road infrastructure is projected to speed up travel to and from Northern Luzon provinces, which could fast-track economic activities there.
The last 11-kilometers is expected to cut travel time from Tarlac to Rosario to merely an hour, instead of the usual three-and-a-half hours. Road users from Metro Manila bound to Baguio may see their travel time reduced to three-and-a-half hours.
The official opening was spearheaded by SMC president and chief operating officer Ramon Ang and was attended by Executive Secretary Salvador Medialdea, Finance Secretary Carlos Dominguez III, Department of Transportation Secretary Arthur Tugade, Presidential Spokesperson Harry Roque, National Task Force Against Covid-19 chief implementer Carlito Galvez, National Action Plan Against COVID-19 deputy chief implementer secretary Vince Dizon, Representatives Ramon Guico and Sandra Eriguel, as well as Governor Pacoy Ortega III and Governor Amado Espino III.
"In the face of a global pandemic that has also greatly affected our economy and the livelihoods of many Filipinos, we at San Miguel Corporation remain committed to continuing our investments in growth-generating and job-creating projects that will help build the resilience of our people," Ang said.
"Because of the political will of President Rodrigo Duterte, the hard work and follow-through of DPWH secretary Mark Villar, and of the support of government's entire economic team, we were able to complete this major project that will benefit so many regions in Luzon," he added.
Further, Ang noted the completion of the TPLEX, together with SMC's continued investments on major infrastructure projects, is part of the corporation's participation in boosting the economy.
"The economy ground to a halt because of the pandemic, and among the most affected were our farmers as well as small businesses such as restaurants, hotels, stores, that also rely on tourism. By not scaling back on investments in infrastructure, we will be able to create more jobs, keep the flow of goods and services moving, and pave the way for more local tourism for the long-term," he added.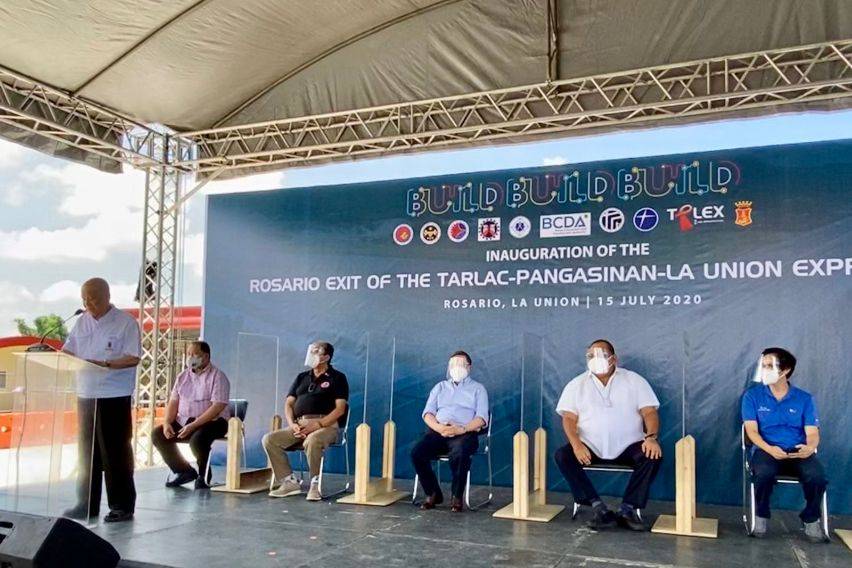 Meanwhile, Villar expressed his gratitude to SMC for delivering on its commitment to complete the TPLEX. The DPWH secretary—who announced via his Facebook page yesterday (July 15) that he is COVID-19 positive—said the expressway would be vital to bringing tourism and trade back to Central and Northern Luzon following the Luzon-wide quarantine.
"We may be opening this last section of the TPLEX during a time of national crisis, but this symbolizes our hope for a better future ahead. This engineering marvel showcases the capability and talent of Filipinos, and demonstrates how we can all work together to achieve something great for the common good," Villar said.
"Our recovery as a nation cannot wait. We have to start now, and I would like to assure the public that President Duterte, along with the entire Build Build Build team, continue to work with utmost urgency on these projects, which I hope will form the foundation of a new phase of growth for our country," Villar added.
All in all, TPLEX has ten interchanges and 11 toll plazas namely:
Tarlac City,
Victoria,
Pura,
Ramos,
Anao, in Tarlac;
Carmen,
Urdaneta,
Binalonan,
Pozorrubio,
Sison in Pangasinan, and
Rosario, La Union.
The Sison, Pangasinan exit was added to the original alignment to help locals, and is currently being completed.
Earlier, SMC also received original proponent status for its proposal to extend the TPLEX from Rosario, La Union to San Juan, La Union. When approved, the proposed four-lane extension project will add some 59 kilometers to its length.
"Our next goal now is to extend TPLEX all the way to San Juan. We look forward to the continued support of our national and local governments for this project, which will bring even more growth to the region," Ang said.
Photo/s from San Miguel Corporation
Also read:
SMC: P1.1 Million Worth of Free Use on Tollways
SMC tollroads to go full cashless
Car Articles From Zigwheels
News
Article Feature
Advisory Stories
Road Test