First Drive: Honda Brio RS Black Top CVT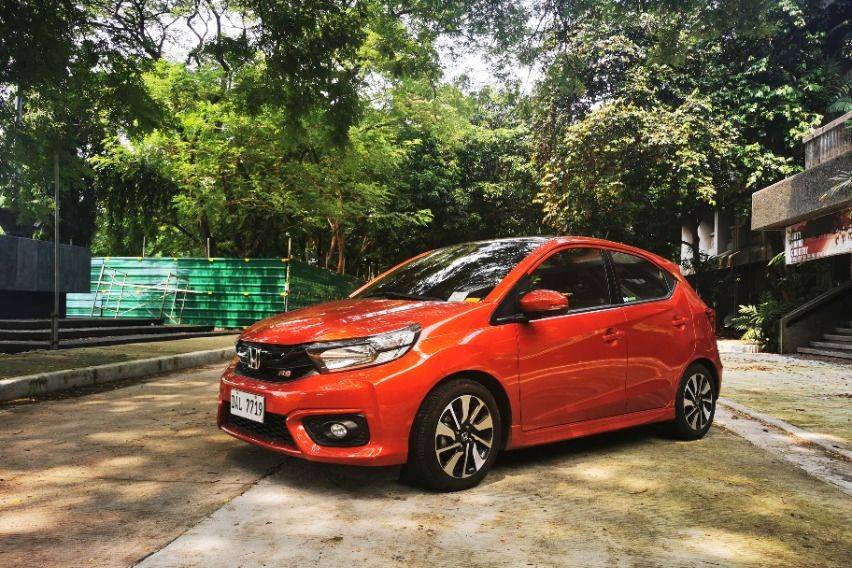 With the numbers of those getting infected with COVID-19 still far from slowing down, it has become a priority to get your own vehicle. With that, small cars are very much an option, considering their price point.

Aside from that, such vehicles can easily bob and weave through traffic, just to lessen the time that you are outside your home.

With that, a 2019 Honda Brio RS Black Top CVT is quite a good consideration when getting an A-Segment with a package that delivers.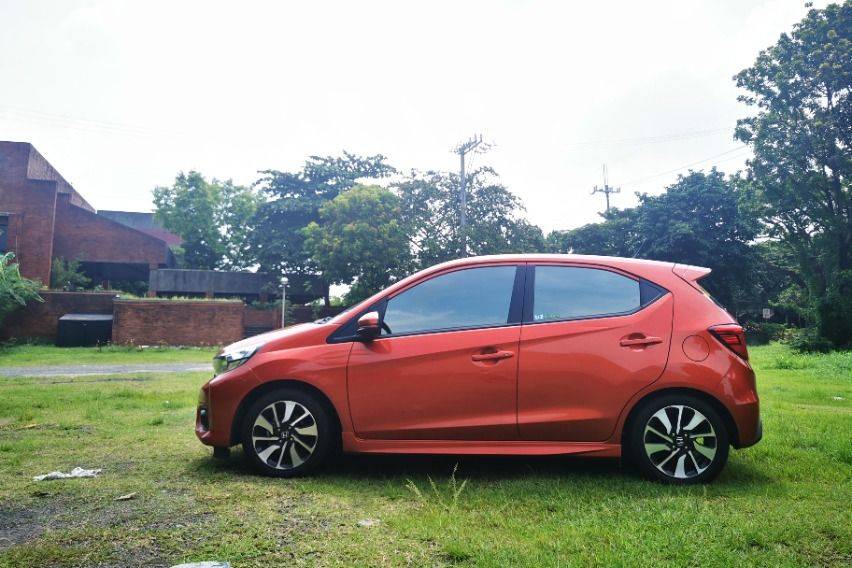 This city slicker stands 3,800mm long, 1,680mm wide, and 1,485mm high, which is not far from the numbers of its competitors, making it a good contender when you want to drive through heavy traffic.

Though providing a short wheelbase (2,405 mm), it has enough legroom in the rear for the typical adult Filipino. Speaking of space, the 2019 Honda Brio RS Black Top CVT provides generous cargo space when you need to haul volumes of grocery items—up to 710 liters should you fold your seat at the back.

Its 137 mm ground clearance can tolerate small puddles of water, but do not be too confident when taking it on flood-prone areas in the Metro.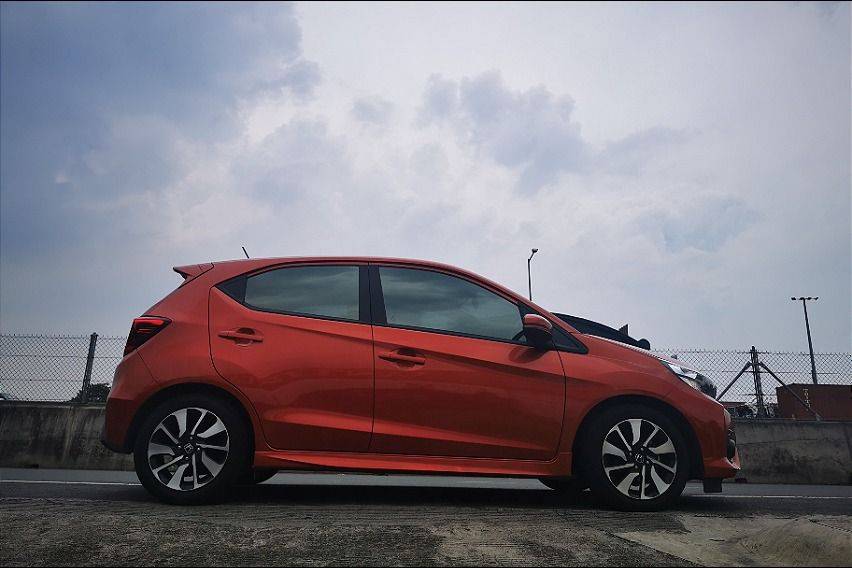 Aside from the fact that it is now longer than its predecessor, the 2019 Honda Brio RS CVT wears better looks and lines, making it look longer and taller. Its slick design makes it a cut above the rest in the subcompact hatch category.

The Gloss Black front grille highlights the RS emblem at the front and complements the black roof for its two-tone design. The rear bumper (which also features the same honeycomb design in the front grille), the side sills, plus 15-inch alloys provide that extra glow when you are on the road.

The tailgate with stop lamp not only gives it proper aesthetics but also better visibility when trailing vehicles.

For its interior design, the marriage of body color and black somehow overlooks the full plastic/fabric interiors in the 2019 Honda Brio RS CVT. The front seats are very sporty-looking yet comfortable, with the black fabric with orange stitching.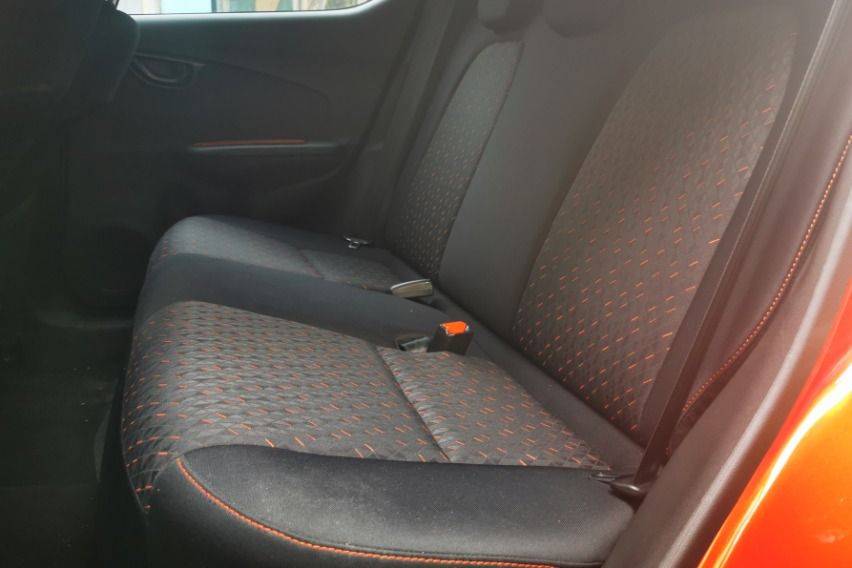 Functionality is still a prime concern in the 2019 Honda Brio RS CVT as seven cup holders are inside this small car, together with the ample space from the glove box and backseat pockets.

For its powertrain, Honda decided to drop the 1.3 engine for a smaller 1.2, despite growing in size. This engine covers 0-100 kilometer per hour (km/h) speed in around 14-15 seconds as the engine loses 10 horsepower versus the previous generation.

However, it has enough jump to cover 0-60 km/h range fast (which is the typical speed within the city), although, not enough when you decide to jackrabbit as you defend your lane in traffic.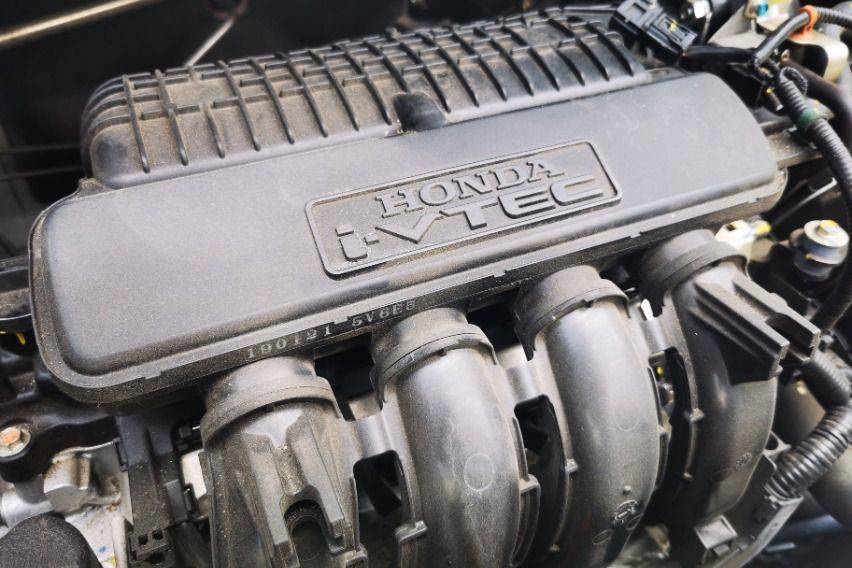 In terms of fuel of consumption, the 2019 Brio RS CVT was able to sip 10.9 kilometers per liter upon covering 93 kilometers of mix of traffic-riddled highway and city driving with three people on board the car.

Since it is basically a city car, the 2019 Honda Brio RS CVT, does not have much in terms of features. It now has the standard dual airbags, ABS-EBD, three-point ELR seatbelts and seven-inch touchscreen audio system. It has ample speakers (four speakers and a pair of tweeters), so that you can calm your nerves while there is a horrendous traffic outside and a virus that has yet to have a vaccine against.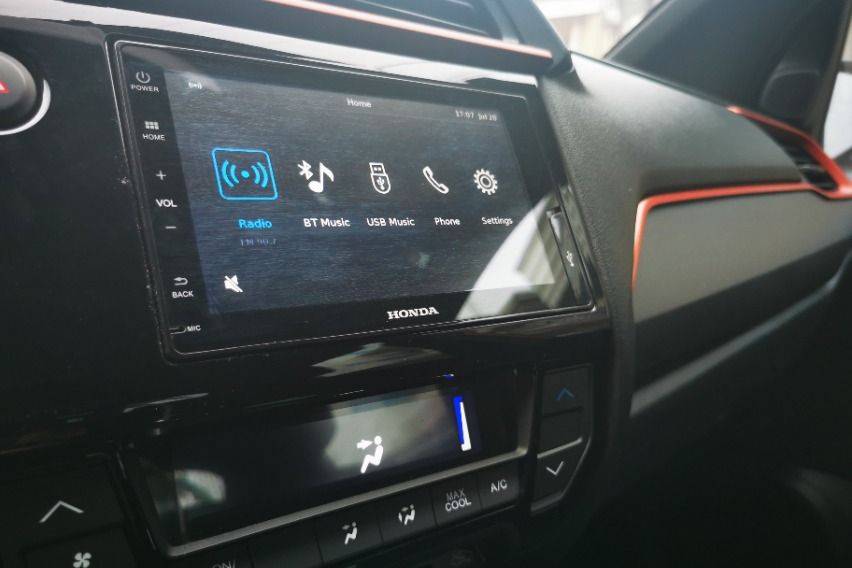 The steering wheel design is not busy, which reflects how simpleton the audio system is. But the titos in us are not complaining since it is not grabbing that much attention away from the road.

We may be asking for too much, but the 2019 Honda Brio RS CVT audio system could use a little update. The vanity mirrors could also have a little lighting because of the dark orientation of the interiors.

And since it is the top variant and the dashboard has provision for it, a push start button could also be a good addition.

Price at P735,000, the 2019 Honda Brio RS could be a good pick. This daily driver has looks far from those being used as people carrier yet it performs with the features built for everyday tasks.

Photos from Ruben D. Manahan IV