PIMS 2018: Honda PH Exhibits Small RS Concept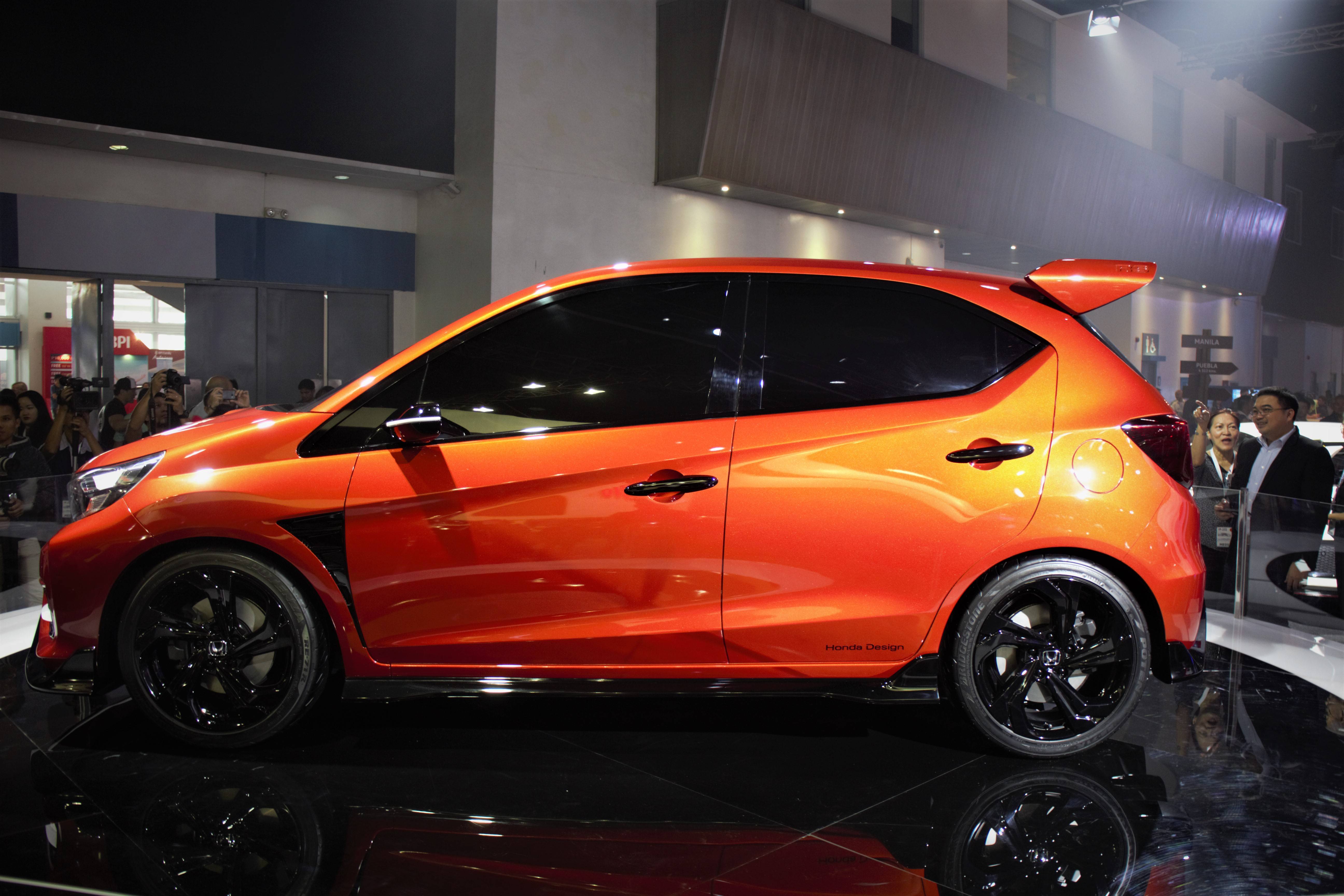 Honda Cars Philippines, Inc. (HCPI) is showcasing the much-awaited hot hatch that embodies its theme 'The Dream Lives On' at the 7th Philippine International Motor Show (PIMS).
Spearheading the display vehicles at its pavilion is the Honda Small RS Concept vehicle, which debuted at the Indonesia International Motor Show in April, which was revealed by HCPI President Noriyuki Takakura. "Honda Small RS Concept is the implementation of our endless innovation, emphasizing Honda sporty spirit, especially in small car line up. As a concept car, this is our vision of what a small sporty car should be," said Takakura. Reportedly the next-gen Honda Brio, the five-door Small RS Concept has a firm resemblance to the BR-V, although smaller with just as similar dimensions as Brio, but with a sporty look in line with its RS siblings that are readily available in the Philippine market. For starters, the Phoenix orange hue, which is the basic color for most RS most models, draws attention to the Small RS Concept. Thanks to its 17-inch rims, rear spoiler, hood scoop, and side vents, the RS Concept has an aggressive look overall. Additional flare was taken care of by the black skirts, black door handles and side mirrors plus the honeycomb design for both front grille and rear fender. Speaking of those readily available, HCPI also showcased the Honda Civic Type R, Honda's flagship sports car here in the Philippines that is still admired by many onlookers. Takakura admired the warm welcome of the Philippine market to the Type R, revealing that the first batch of 100 units for the Type R (Championship White) was sold out in less than 48 hours while the second batch of another 100 units also was sold out immediately as well. To see the vehicles in the metal read the other story here check the Honda Pavilion as well as the other vehicles being displayed from October 24-28 at the World Trade Center in Pasay City.