For quality air inside the cabin: ACDelco Cabin Air Filter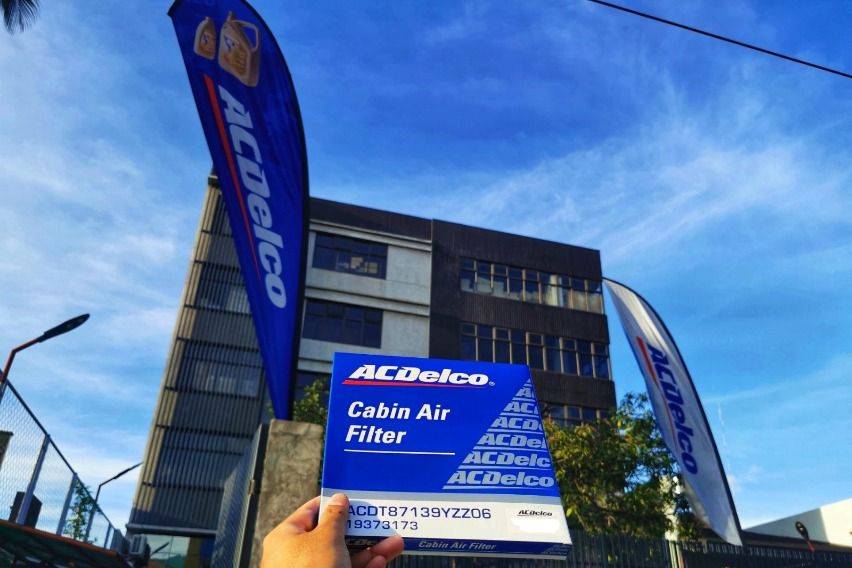 By this time, you probably already have a lot of paraphernalia stuffed inside your vehicle to make sure you are safe from the dreaded Covid-19 virus: among these are disinfectants, alcohol spray, disinfecting wipes and other cleaners.
While all these are a noteworthy investment, it also pays to be extra-vigilant in your vehicle by putting another layer of protection: a cabin air filter fit for the demanding times—just like the multi-functional kind from the new local distributor of US-based automotive aftermarket brand ACDelco.
But is this a worthy investment? Here's what we have found out.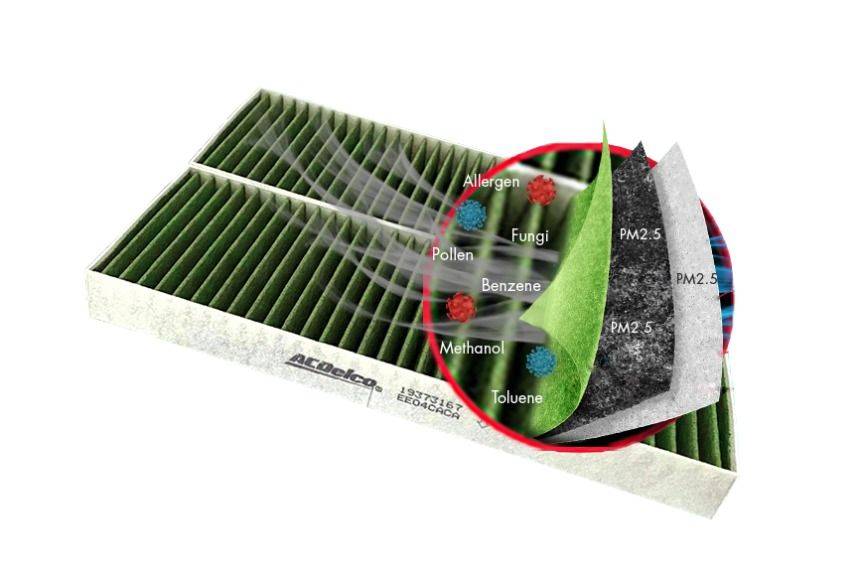 The ACDelco multifunctional cabin air filter is unlike the usual cabin air filter out in the market as it made up of three layers that block even PM2.5 particles—making sure that what you breathe in while inside your vehicle is only clean air.
The first layer (color green) is the bio-functional sheet that traps allergens and bacteria. It also has mold-proof capabilities. According to them, among the bacteria that it ensnares on the said part are Staphylococcus aureus and Escherichia coli, and allergens from pollen and mites, among others.
The middle part is the activated carbon layer that sucks up odor as well as harmful gases that might be circling inside your vehicle. This deodorizing part can absorb toluene, formaldehyde, various odors, butane, sulfur oxide, nitrogen dioxide, methanol and other harmful gases in car exhaust emissions, purifying the air quality inside the car.
Lastly, the ACDelco multifunctional cabin air filter is fitted with an electrostatic layer that filters allergens that could trigger discomfort or possible asthma attacks caused by other PM 2.5 particles.
What's good is that you can enjoy these benefits without plugging any device in your vehicle, meaning you can count on its advantages the moment you turn on your vehicle. This also means it would not eat any extra space in your vehicle—just replace the old cabin filter that is equipped with your car.
Photos from Ruben D. Manahan IV, ACDelco Philippines
Also read:
ACDelco re-launches PH website
Now you can make your cars bacteria-free