Ford debuts 5-Tonne Transit
In an effort to diversify the Transit for multiple business applications, Ford released its light commercial hauler in various configurations including Active and Trail models, as well as a plug-in hybrid, just to name a few.

Now, the Blue Oval is announcing the Ford 5.0-Tonne Transit capable of hauling significantly large payloads, which can ultimately spell more savings during deliveries for business owners.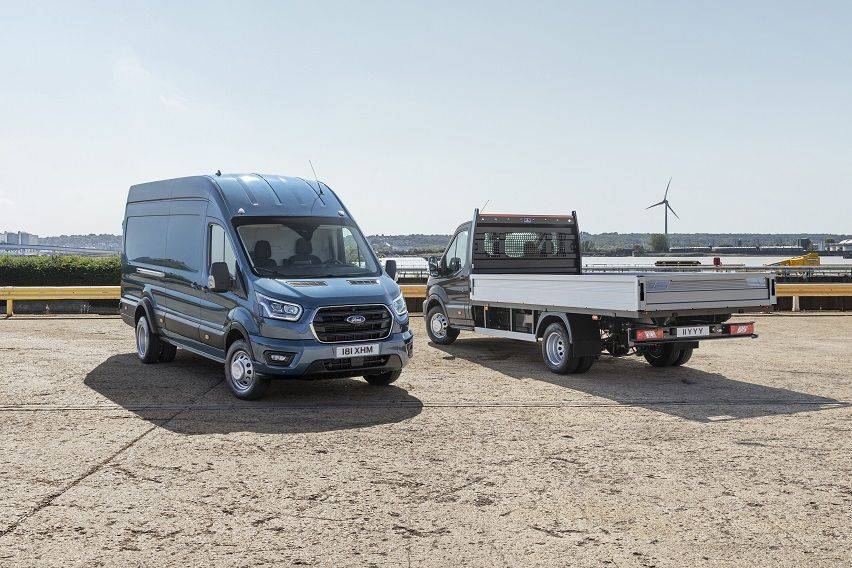 Described as "the most capable Transit load-hauler Ford has ever built," the 5-Tonne Transit boasts uprated suspension, driveline and brakes that elevate the vehicle's capacity to 5,000kg gross vehicle mass (GVM), resulting in a net payload of up to 2,383kgs on panel van or 2,558kgs on factory-fitted flatbed.

Aside from the enhanced payload capacity, the 5-Tonne Transit is also available in multiple body configurations including three wheelbases, four frame lengths, and single- or double-cab. Depending on the selected type, the vehicle can seat up to seven occupants including driver.

The 5.0-Tonne Transit is also available as Ford's popular L4 high roof "Jumbo" van, with up to 2,383kg net payload and floor space large enough for five Euro pallets of cargo. The body sides have also been reinforced to ensure better stability during cargo transport. Meanwhile, the Transit panel van option makes a suitable police van, welfare van or construction hauler.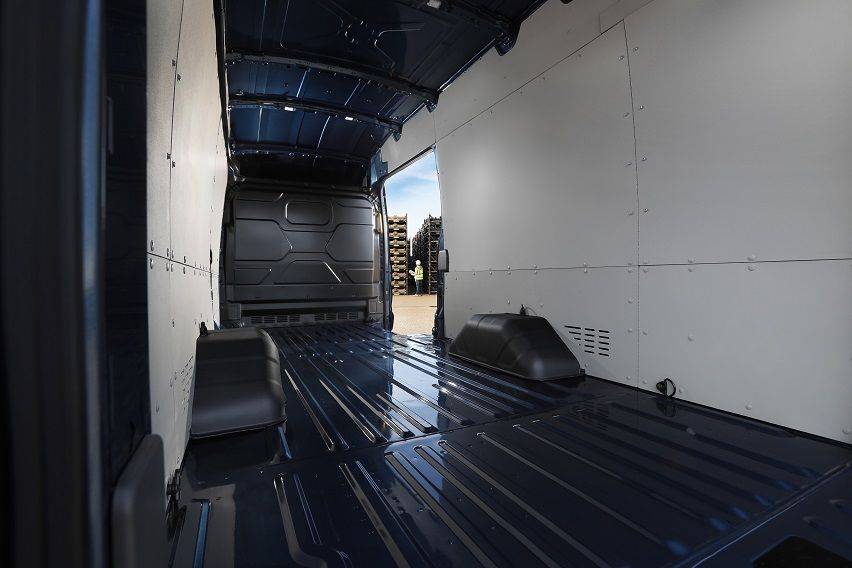 For those who want a more customized Transit, there's Ford's extensive Qualified Vehicle Modifier (QVM) network of 165 converters in 13 countries that meet Ford's manufacturing, quality control and customer support standards. QVMs are approved for their high quality standard, ensuring the protection of customer's investment and the provision of topnotch aftersales support.

"We know payload is a key factor for businesses' productivity, which is why Ford's new flagship Transit is the most capable, heaviest-rated van we've ever built," said Hans Schep, general manager, Commercial Vehicles, Ford of Europe. "We listened to our converter partners and their customers who need this extra capability for their businesses, whether it's a tipper, an ambulance or larger minicoach. The 5.0-tonne Transit's durable design and flexibility make it an ideal choice whatever their speciality."

The Ford 5-Tonne Transit begins selling in Europe come November. Though we don't know if we'll ever have the variant here, there's always the regular Ford Transit for those looking for a quality car for commercial purposes. The Ford Transit retails for PHP2.3 million here on Carmudi.