Ford Offers Off-Road Leveling Kits for Ford Ranger--in the US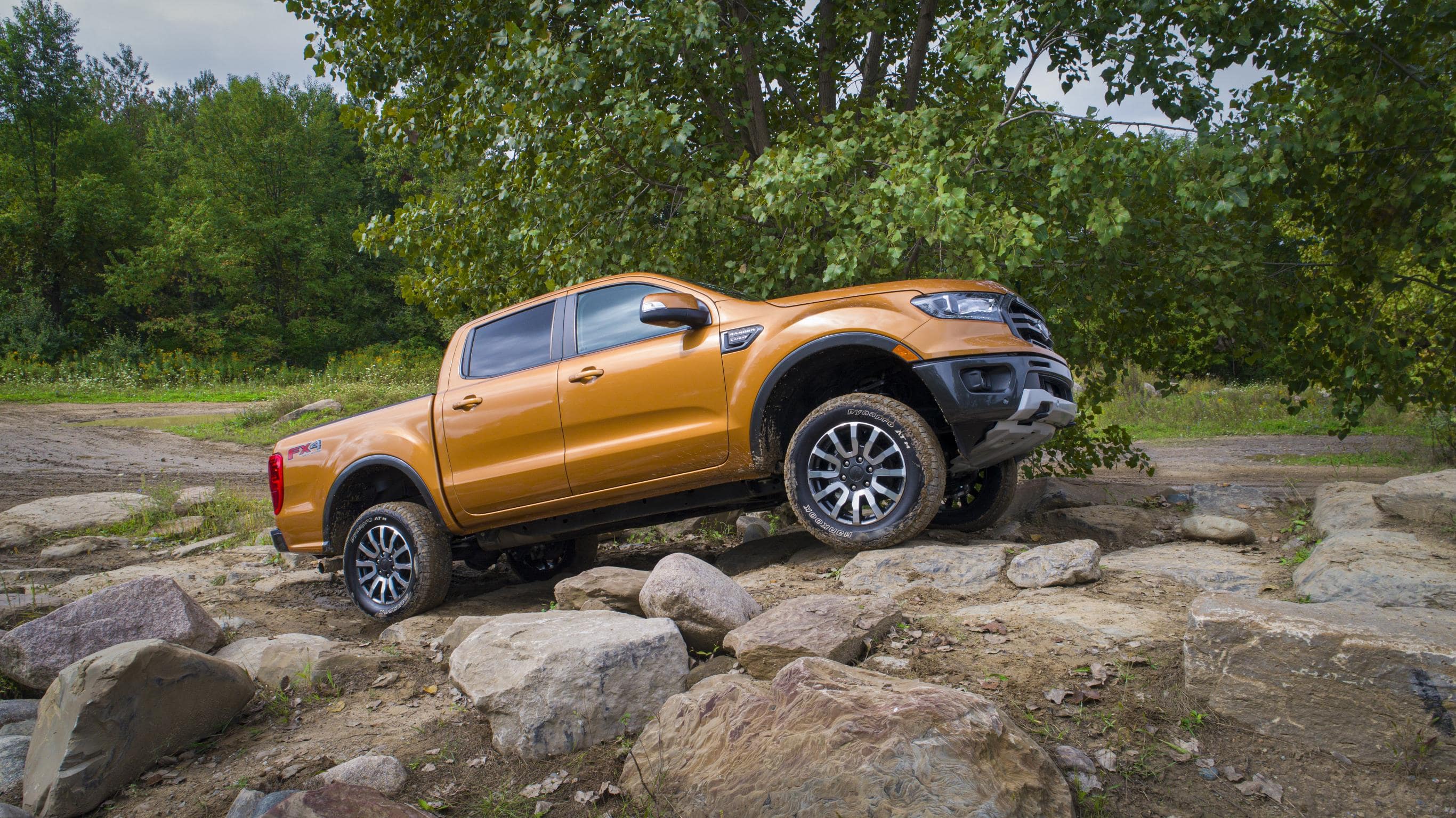 For the first time ever, Ford is offering aftermarket leveling kits for the Ford Ranger and the Ford F-150 "for even better off-road performance and greater vehicle customization."
"Ford Performance Parts developed these kits to make the off-road experience even better for our Ranger and F-150 customers," said Eric Cin, global director, Ford Vehicle Personalization and Accessories. "Truck customers are asking for options for increased capability and customization, and the new leveling suspension kits for Ranger and F-150 deliver on that need." According to Ford Performance Parts, the leveling kits "will enable off-road explorers to venture into even more challenging terrain," as the Ranger and F-150 are practically turned into quasi-Raptors with the use of the following equipment:
New aluminum Fox shock bodies designed to provide ample cooling capacity over rough terrain;
New front coilover springs that deliver optimal spring rate;
Vehicle-specific upper front mounts with polyurethane bushings to help isolate noise and vibration; and
Two-inch front lift that levels the truck from front to rear.
Ford Performance engineers supposedly worked with Fox to develop unique internal valving for the shocks "to deliver confident performance and predictable handling both off-road and on the pavement."
With the kit installed, both the Ranger and F-150 have improved front ground clearance, approach, and breakover angles--with the Ranger having a 21 percent increase in approach angle and a 10 percent increase in breakover angle while the F-150 has a 22 percent increase in approach angle and 7 percent increase in breakover angle. Development and testing for the leveling kits included high-speed off-roading in Borrego, California, and low-speed rock-crawling in Arizona to optimize for a variety of off-road driving experiences. "The elevated off-road geometry, paired with Ford Performance tuning, makes this a really unique offering," said Cin. "The secret sauce to this kit is in the Ford Performance tuning. This suspension and its tuning are designed to improve off-road handling and responsiveness, specifically for Ranger and F-150." Ford is now offering the leveling kit at its dealers in the United States for USD1,495 (nearly PHP78,000) before installation. Although no mention was made if it'll be available overseas, if there's a demand for it, it just might. We'll just have to wait and see.